Admittedly, I have a huge bias in that I think every article in HR is exceptional. However, there are some over the course of the year that garner a wide amount of attention from hearing care professionals, the industry, and researchers. Here are a dozen articles published from January through November 2010 that I believe have received the most "airplay" and attention (including controversy). Of course, all of these articles are available here online (and linked below).
TOP PICK FOR 2010: MarkeTrak VIII: The Impact of the Hearing Healthcare Professional on Hearing Aid User Success, by Sergei Kochkin, PhD; Douglas L. Beck, AuD; Laurel Christensen, PhD; Cynthia Compton-Conley, PhD; Brian J. Fligor, ScD; Patricia B. Kricos, PhD; Jay B. McSpaden, PhD; H. Gustav Mueller, PhD; Michael J. Nilsson, PhD; Jerry L. Northern, PhD; Thomas A. Powers, PhD; Robert W. Sweetow, PhD; Brian Taylor, AuD; and Robert G. Turner, PhD. April HR, pgs 12-34. A tremendously influential and fairly controversial article that directly correlates the most critical functions provided by dispensing professionals to customer satisfaction. If you're interested in what items in the audiological armamentarium might constitute a "gold standard" dispensing protocol, this is one article you should not miss.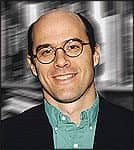 Here are 14 more influential articles, listed by the month they were published. The titles are linked to their respective articles:
Testing for Cochlear Dead Regions: Audiometer Implementation of the TEN(HL) Test, by Brian C.J. Moore, PhD. January HR. Probably the world's foremost authority on this subject, Dr Moore has helped devise a simple test that identifies dead regions in the cochlea. He explains what dead regions are, how the test works, and what the results might mean when applying amplification.
Invisible Hearing Loss Among Obvious Multiple Disabilities, Part 1: Ensuring Auditory Care, by Vishakha Rawool, PhD. January HR. Dr Rawool identifies gaps in the delivery system for kids with multiple disabilities, then makes recommendations for remedying these shortcomings.
Progress Toward the Looping of America—and Doubled Hearing Aid Functionality, by David G. Myers, PhD. February HR. A convincing argument for why induction loops and telecoils need to become "universal."
Reflective Practice in Audiology, by Christine DePlacido. February HR. How a little bit of structured reflection about patient interactions can pay huge dividends in a hearing care practice. Includes tools from the Ida Institute.
Digital Wireless Hearing Aids: A Primer, by Francis Kuk, PhD, Bryan Crose, Petri Korhonen, MSc, et al. March HR. Although it is fairly technical, once you've read this article, you'll understand the differences in all wireless systems and how they apply to hearing aids and peripherals.
Music for the Hearing Care Professional, by Marshall Chasin, PhD. March HR. Ever wonder how musical notes and scales, notations (eg, forte), and other musical elements relate to what you do? If so, read this!
Genetics and Deafness: Implications for Education and Life Care of Students with Hearing Loss, by Jerome D. Schein, PhD, and Maurice H. Miller, PhD. April HR. An excellent article about why all kids with hearing loss should receive genetic screening, authored by the wonderful research/publishing team of Dr Miller and the late Dr Schein who passed away this year.
Earmold Retention Issues: Why Does This Earmold Keep Falling Out? by Chester Pirzanski. May HR. Chester Pirzanski is perhaps the expert on this subject, and his article is particularly interesting for employing the "little man's feet" visualization method for assessing whether or not a patient will have an earmold retention problem.
A Market Update and the Top-20 Trends in Hearing Care, by Karl E. Strom. May HR. A look at some of the key factors influencing hearing care research and development, testing, and dispensing.
MarkeTrak VIII: Utilization of PSAPs and Direct-Mail Hearing Aids by People with Hearing Impairment, by Sergei Kochkin, PhD. June HR. This study suggests about 1.5 million people use direct mail and PSAP devices. However, how many of these people would have purchased a hearing aid is the bigger question addressed here.
A Working-Person's Guide to Quality and Productivity, Part 1: How to Measure and Improve Quality in Your Practice, by Brian Taylor, AuD. July HR. Seven critical elements in increasing quality in a hearing care practice.
The Auditory Brainstem Implant: One Child's Success Story, by K. Todd Houston, PhD, Susan G. Allen, MED, and Alisa Demico, MS. August HR. Why the ABI may become a relied-upon implant for those who cannot use a CI.
How to Compare Feedback Suppression Algorithms in Open-Canal Fittings, by Jason A. Galster, PhD, and Elizabeth A. Galster, AuD. October HR. A relatively simple method for assessing feedback algorithms in open-fit aids.
The Validity and Reliability of the BHI Quick Hearing Check, by Sergei Kochkin, PhD, and Ruth Bentler, PhD. November HR, pgs 12-28. Data on the validity of an exceptional, easy-to-administer screening test that should be a staple of industry promotions and awareness campaigns.
Happy Holidays! As 2010 comes to a close, the staff of HR would like to thank all of our esteemed contributors, as well as our editorial advisors, advertisers, and readers who provide invaluable input into the content of each issue of HR. Happy Holidays!
Karl Strom
Editor-In-Chief