In this section, HR presents a glimpse of the various products and services out on the market today.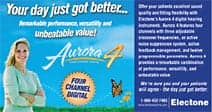 Electone
Electone® Inc, Orlando, Fla, provides hearing instruments for a wide range of hearing health care needs. From its line of BTE hearing instruments to its custom products, Electone can be relied on for optimal quality and quick turnaround on every order.
---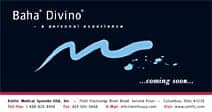 Entific
Entific Medical Systems, located in Columbus, Ohio, and Göteborg, Sweden, was created in 1999. On March 4, 2005, Cochlear Corp, Sydney, Australia, acquired Entific. Entific is known for its Baha® bone conduction implant that treats conductive and mixed hearing losses and Single Sided Deafness ™, whereas Cochlear's cochlear implant line, Nucleus®, is designed to treat bilateral profound sensorineural hearing loss.
---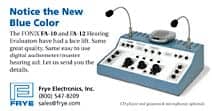 Frye Electronics
Frye Electronics, Tigard, Ore, specializes in the manufacture of equipment for hearing health care professionals. Since its incorporation in 1973, the company has built the FONIX line of hearing aid analyzers, and a two-channel digital audiometer, the FONIX FA-10 and FA-12 Hearing Evaluators.
---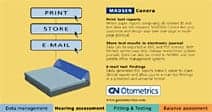 GN Otometrics
GN Otometrics, Bloomington, Minn, develops, manufactures, and markets computer-based audiological and vestibular measurement instrumentation under the Madsen, Danplex, Rastronics, Hortmann, and ICS Medical brand names in over 70 countries worldwide.
---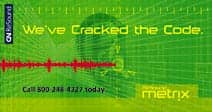 GN ReSound
GN ReSound, Bloomington, Minn, is dedicated to providing the industry's leading technology for digital hearing instruments, for hearing instrument wearers or hearing health care professionals.
---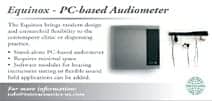 Interacoustics
Interacoustics, Eden Prairie, Minn, provides audiology professionals with reliable and advanced audiometric instrumentation. Its product line features audiometers, middle-ear analyzers, ABR, OAE, VNG, RhinoMetrics, and HA Testing.
---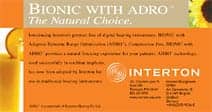 Interton
Interton, Plymouth, Minn, was founded in 1962 by its parent company, Tuerk & Tuerk. Today, Interton offers five digital product families: IQ, EVO, Staris, Finesse, and Wireless CROS. Each family of products provides unique benefits and hearing solutions to fit individual hearing profiles and preferences.
---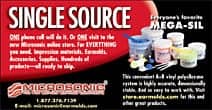 Microsonic
Microsonic, Ambridge, Pa, offers quality custom earmolds, which are guaranteed for 6 months. The company also offers custom swim plugs, hearing protection molds, precision impression materials, and educational videos.
---
Oticon
Oticon, Somerset, NJ, was founded in 1904 in Denmark by Hans Demant, who was driven by the desire to help his hard-of-hearing wife and others with similar problems lead a better life. Today, Oticon offers technologically advanced hearing aids, such as the new Tego with artificial intelligence.
---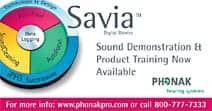 Phonak
Phonak, Warrenville, Ill, is a leader in the design and manufacture of high performance, high-technology hearing instruments and assistive listening devices. Products include a full range of classic, programmable, and digital hearing instruments as well as miniaturized FM systems.
---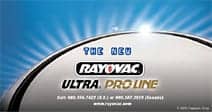 Rayovac
Rayovac, Atlanta, Ga, a manufacturer of zinc air hearing aid batteries was formed in the early 1900s. Today, the company hosts numerous worldwide locations. Products include hearing aid batteries (including Ultra ProLine and Cochlear), a wide range of marketing and promotional materials, and more.
---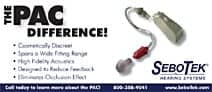 SeboTek
Sebotek Hearing Systems LLC, Tulsa, Okla, began more than 20 years ago. The PAC is a new hearing system by SeboTek that is significantly different from traditional hearing aids— it is designed to offer deep canal fitting, superior acoustics, discreetness, and comfort.
---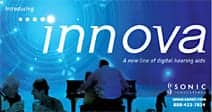 Sonic Innovations
Sonic Innovations, Salt Lake City, designs, develops, manufactures, and markets advanced digital hearing aids and hearing aid components, as well as provides professional services designed to offer the highest levels of satisfaction for consumers with hearing impairment and hearing healthcare professionals.
---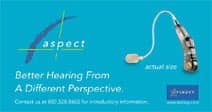 Starkey
Starkey Laboratories Inc, Eden Prairie, Minn, offers custom hearing aid manufacturing and repair service for all makes/models of hearing aids. The company also provides standard products and batteries, as well as equipment sales and audiometer calibration/repair, new instrument and repair warranty services, and marketing, training, and practice management services and support.
---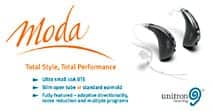 Unitron
Unitron Hearing, Plymouth, Minn, develops high quality hearing solutions that incorporate special features to solve the everyday challenges of people with hearing loss. The company offers a complete line of hearing instruments and practical fitting options.
---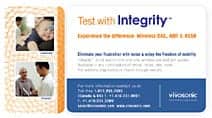 Vivosonic
Vivosonic, Toronto, Ontario, Canada, develops instruments that improve the clinical efficiency of hearing health care practitioners through technological innovation. The company's first product, the VivoScan is an advanced clinical OAE audiometer with screening capabilities. Vivosonic is developing an Evoked Potential (EP) extension to this instrument to include ABR/ASSR.
---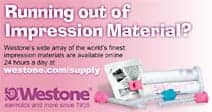 Westone
Westone Laboratories Inc, Colorado Springs, Colo, is a full service custom earmold laboratory offering a complete range of products, including: impression materials accessories, otoscopes, earlites, tubing, test equipment accessories, infection control, clinical equipment supplies, hearing instrument care, batteries, point of purchase, assistive listening devices, marketing materials, custom HPDs, and in-ear musician's monitors.
---
Widex
Widex Hearing Aid Co Inc, Long Island City, NY, is among the leading producers of digital hearing aids. For 5 decades, the company has produced advanced research and development, resulting in original and intelligent solutions for people with a hearing loss.