When Dennis Hampton began sending Hearing HealthCare News to his own patient base as part of their follow-up care, little did he realize the newsletter would evolve into a customized information and marketing tool for audiologists across the nation.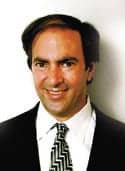 Dennis Hampton, PhD, publisher of Hearing Healthcare News
Audiologist Dennis Hampton, PhD, has always known the importance of keeping in touch with his patients. In 1986, he started sending out newsletters to his patients about hearing health that he composed on a typewriter in his White Plains, NY, office. Soon, he was having the newsletters printed professionally and marketing them to other audiologists around the country. Today, 22 million copies later, Hearing HealthCare News exists in parallel to Hampton's successful audiology practice—Westchester Audiology Center—and continues to offer news and act as a powerful marketing and retention tool for audiology practices.
The two-color Hearing HealthCare News is published four times a year on 11-inch by 17-inch paper. The one-page double-sided newsletter can be customized with an individual practice's name, address, and logo. In addition, there is a blank space that can include a message from the practice. The rest of the newsletter—which is still written by Hampton—includes the same kinds of messages he was pounding out on his typewriter nearly 20 years ago. The fall 2004 issue includes articles about the impact of hearing loss on families; the hidden costs of hearing loss to schools, work, and home; news about federal legislation that would provide assistance to older Americans in need of hearing health care; and the benefits of custom earmolds. Printing is handled by Hearing HealthCare News, which then sends the practices the materials to be mailed locally.
When Hampton started his newsletter, he had no idea that it would become a full-scale business. Branching out was a matter of necessity once he decided to have the newsletter professionally printed to make it more attractive and readable. "That was kind of expensive, and I guess that's what got me motivated. The cost of doing it by myself was significant. By offering it to other people, that brought the cost way down," says Hampton.
Out of this amelioration of costs came the building blocks of a successful marketing tool. Hampton admits that he never saw the patient marketing possibilities until he started getting feedback from his new audiologist clients.
Hampton quickly grasped the importance of Hearing HealthCare News as both a marketing and retention tool. "Market Track 3 shows that the most common complaint about services is lack of follow-up care," he says. "So if you provide a patient newsletter, you've just eliminated the number one complaint." By following up and keeping in touch with patients, Hampton says, audiologists can lower return rates and increase patient loyalty.
About 10% of patients will leave a practice because they do not feel they are being cared for. "There are large numbers of people out there who have been unhappy about their hearing aids and their hearing health care, and I maintain that if we developed a hearing aid that restored perfectly normal hearing, that person is going to have some dissatisfaction—unless they understand the nature of hearing," says Hampton. "So even if we have that hearing aid that restored perfect hearing, we would have to do some patient education. And so if Hearing HealthCare News could play a role there, it's in making people understand this is what we can do, this is what you can do, and these are the things we can't do. And then people are a lot more accepting."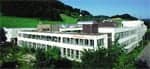 From a business sense, the investment in a contract with Hearing HealthCare News is a good move. "What's frustrating is that most audiologists don't [market to their patients] whatsoever," says Hampton. "So they're sitting on this gold mine, and their patients want this stuff—they want to know about other services. But the typical audiologist or dispenser doesn't do it because they figure 'He's already my patient. I've already dispensed hearing aids to him, he's already here, so why should I spend money on somebody who is already here?' And any marketing person will tell you that's the easiest marketing you can do. Patient satisfaction and patient loyalty are vital to your practice; marketing to your patients is the easiest, most cost-effective marketing you can do—because they know you, they have hearing loss, and they use hearing aids, so you can't miss—and a well-designed patient care program makes money." On average, according to Hampton, the typical hearing instrument user spends between $12,000 and $15,000 in their lifetime on hearing health care. The cost of Hearing HealthCare News per patient is about $2 per annum. The loss of a patient to a practice is about $200 per year.
Audiology practices can sign up for Hearing HealthCare News on an issue by issue basis and stop it at any time. Cancellations do happen from time to time, Hampton says, but about half the customers who leave come back within 2 years. The retention rate for the newsletter—90%—is extremely high for one simple reason: it works and makes money, says Hampton.
Hampton has not stopped his information and targeting efforts with the patient. Over the years he has expanded Hearing HealthCare News to target health care providers and has introduced a program to help audiology practices build their business.
Expanding Frontiers
Like the patient version, Hampton's Audiology HealthCare News has short articles that are of interest to referrers, focusing on reviews of medical research related to hearing. The summer 2004 issue includes a survey of the effects of unidentified and untreated hearing loss.
In order for either newsletter to be effective, Hampton must first reach audiologists. He does this in a variety of ways including print and other display advertising, which he says is primarily aimed at increasing Hearing HealthCare News' visibility. The most effective way he markets is probably the oldest method—word of mouth.
Hearing HealthCare News' newest endeavor is a practice development program, which is designed to help audiologists grow their practices by generating referrals and increasing marketing. "After we had been doing [the newsletter] for a number of years, we were learning a lot about marketing strategies and techniques that work. People all around the country were talking to us, we were talking to them, and we would share [information] in a little manual, in notes, bulletins. But we decided there was enough information here to package it all together, which we've done—and that's our practice development program," says Hampton. "And so this is the collection of the most effective marketing strategies used by all of our subscribers over the past 18 years. And in the program really what we're comfortable saying is that in the typical practice we can double their battery sales, we can double their number of annual visits, we can increase their hearing aid dispensing to their current patients, we can increase patient referrals. We can be very helpful in physician marketing, in both giving suggestions in how to do it and providing our own physician newsletter."
Not only has the way that Hampton has delivered his message from simple, typed newsletters to attractive, professionally printed ones changed, but the content has evolved as well, reflecting the realities of the hearing market. "There's much more to write about now, for example, hearing aid technology," says Hampton. "There's always new and more information to share, but we always try to make it about hearing loss, about hearing health care, about hearing aids, about ways to do better with your hearing."
But the changes in content and the expansion of services are not the only ways in which Hearing HealthCare News is looking to help its clients. It is also exploring the power of new technology to get information to patients.
Changes in the Ears
Currently, Hearing HealthCare News is testing the feasibility of offering e-newsletters and other reminders to patients. "We are looking at e-mail newsletters, and I think there may be an increasing role for them—we have some testing going on with them," says Hampton. "I have some concerns about the technology. It's different from handing people something that they can show around, and pass along, and it gets there without them doing anything."
Though a new technological tool that can be exploited by audiologists, Hampton sees the e-newsletter as an adjunct to the printed word.
One technological innovation that will not be part of Hearing HealthCare News' menu of services in the future is Web site development. "We looked at Web development, but took a pass on it, because it's not our specialty—this is," says Hampton. "I think of our specialty as patient follow-up care, and I think there are tremendous opportunities there. You make your patients happier, you make yourself happier. It's win-win."
Fundamentally, follow-up patient care is the mission of Hearing HealthCare News. The newsletter is simply the tool to do that.
Chris Wolski is associate editor of Hearing Products Report.