The team at Earmold Design Inc endeavors to achieve a perfect combination of acoustics, comfort, and aesthetics in their product lines.
When the employees at Earmold Design Inc, Minneapolis, are given the specifications for a earmold, they do not approach their work as just a task that has to be completed. It is a customized work of art as much as a functional object. This is one way the 38-year-old company stands out from its competitors, says Ron Bloomgren, vice president of Earmold Design Inc. "We have a very experienced staff," he says. "I would say that the average time an employee has been here at Earmold Design is probably approaching 18 years. Not only do we have stability, we have a lot of experience, and we're able to pay attention to detail, which is key because we consider ourselves more as craftsmen rather than fabricators. We're able to combine an artistic approach with fitting these acoustic devices."

Melvin Bloomgren, CEO and Founder
Since it was founded in 1965 by Bloomgren's father, Melvin Bloomgren, and Myron H. "Bud" Raas, the company has added a location in Huntington Beach, Calif. It currently has 25 employees and creates earmolds for about 60,000 patients every year. All fabrication is done at either the Minneapolis or Huntington Beach plant. The younger Bloomgren bought out Raas in 2002. The elder Bloomgren continues as CEO.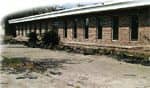 Ron Bloomgren, Vice President
The company's customized earmold lines include ones for behind the ear (BTE) hearing aids, nonamplified molds—such as shooter's ear protection—earmolds for swimmers, and ones for communication devices such as cell phones. According to Bloomgren, with all the various combinations of sizes, styles, and materials, the company offers 1,500 customized earmold possibilities to choose from, fueling the artistic process that takes an order from an impression of a patient's ear to a finished earmold.
Artistic Process
No matter the type of earmold, all orders originate with an audiologist or dispenser who, if necessary, performs a hearing test, takes an impression, and specifies the style, material, and acoustic options. When an order comes in, the staff at Earmold Design—including its staff audiologist—reviews the order to make sure it is the best for the patient. "We review orders where we want to maybe get a little bit more information from the audiologist or hearing aid specialist as far as the selection," says Bloomgren. "Our goal is to make the earmold one time and do it right the first time, and then turn that around as soon as possible." Though the company does not have fitting software available, it does have an online reference guide to help audiologists.
The key to creating a good-fitting earmold, says Bloomgren, is the impression that is provided to the company. "We have to take a look at the impression itself, and we make a determination on the quality of the impression," he says. "We always say that we are only as good as the impression that you make."
The artistic side of the fabrication is evident almost from the start. Every step is done by hand from waxing to shaping to painting. And though every earmold is customized to the individual, the goal is universal. "We are always looking for those things that will help create a seal, and looking for all those things that help us out for retention," says Bloomgren. "And we think over the years we've come up with some good combinations on where to build up the custom earmold for comfort, fit, seal, and cosmetics."
A cast is made from the impression, and that is used to make the mold, which is then cut down, and the shape—as specified by the audiologist—is determined by the style requested and the shape of the ear. From there, it goes to the finishers who add the fine details including cutouts for vents and other cosmetic options. Then the device is polished and shined. The final part of the process is the most difficult. "The acoustic options are the recommendations of the audiologist, and so we attempt to do everything that they request," says Bloomgren. "But we are also limited by the physical size of the actual earpiece, and it takes [an artistic touch] to put in a sound bore with a vent alongside. And if you don't have much 'real estate,' that can be real tricky." The entire process from order to fabrication to delivery typically takes 24 hours.
It is recommended that most earmolds be changed every 18 months, but Bloomgren says that this can be extended with different types of materials. Tough materials such as silicone and acrylics can last 5 to 10 years. Vinyl earmolds—which are ideal for children—fall into the typical 18-month lifespan.
And though the company prides itself on its high level of craftsmanship, not every earmold is right the first time. It is a fact of business that Earmold Design is ready to address. "Somebody will give me a call and say, 'Hey, Ron, I've got a problem,' and I say, 'You don't have a problem, I have a solution for whatever we need to do,'" says Bloomgren. "We have to do that, because we're not perfect, and it could be a combination of things that we didn't get correct the first time, so we have policies in place to protect our customers and their patients. Our ultimate goal is that their patient has to be happy, and if their patient is happy, everything else works."
Making the patient happy—and helping audiologists generate business—is achieved in another way as well. The company will not promise to deliver something it cannot do. This is another way Earmold Design stands out from its competitors. "We believe honesty is the best policy," says Bloomgren. "We would not lead anybody astray. If we can make something, we say we can make it. If we can't, we'll tell them up front we can't make a particular product. A lot of people will remember the bad thing you did rather than the good thing that you did. Again we're not perfect, but we do everything we can to reduce and minimize the mistakes that we make."
In addition to fabricating earmolds, Earmold Design is a distributor of impression materials and other ear care products.
While the company does not engage in a formal research and design process, it still is involved in innovating and updating its products on a regular basis.
Product Innovation
Bloomgren says that Earmold Design is always on the lookout for new ideas and consults with its audiologist customers. The staff also works to innovate the product as well, sometimes stumbling onto an improvement by cold calculation, other times completely by accident. But some of the most successful innovations have come from patients.
One of the most notable patient-driven innovations, the Vogel Mold, is a skeletal mold that has been a bestseller for the last 10 years. The patient who did the initial design—a draftsman named Vogel—had severe hearing loss and wanted an earmold that was both cosmetically attractive and effective. "One of our customers sent their patient to us, and so we were working with him. We took an impression of his ear, and he was wearing a full shell ear mold in a soft silicone material, and it filled up the whole bowl of his ear," says Bloomgren. "He actually drew me a picture of what he wanted in an earmold. This was basically a skeleton style without a bridge in it. It took me a few months and we finally figured out how to combine silicone material with acrylic. We came up with that combination of material and used his drawing of how he wanted the shape—because cosmetically it looks fantastic in the ear—so we got that all done and he liked that earmold. He had a profound hearing loss, and it was doing a good job of sealing and looked great in his ear, and he was happy."
Other innovations are less audiological and more cosmetic and have been adopted to remain competitive. "We have an additive called Conseal, which, when you add that in there, it has little fibers—what they call veining—which would emulate the individual's skin complexion," says Bloomgren. "And that allows for cosmetic purposes to be more acceptable."
Offering new and better products is not the end of the process. The company also has to take them to market, which it does in a variety of ways.
Marketing Protection
All of Earmold Design's products are marketed through audiologists and hearing aid dispensers. If a patient contacts the company to purchase an earmold, it will direct that person to a local hearing care professional who handles its products.
The company provides marketing support in the form of brochures and counter display materials geared, in the example of nonamplified earmolds, toward lifestyle and activity. With Earmold Design's products, audiologists have a much bigger potential market than just the hard of hearing. The company also offers earmolds for hearing protection, communication devices, and research purposes.
It is in marketing and customer service that Bloomgren says the next big steps in the company's future are taking place. "We have added staff, such as an audiologist, so we're adding a professional aspect of our business, and then have also added account managers who will actively call on customers and help out with any of their needs, and also entice and attract new customers to Earmold Design," he says.
Rosie M. Banks is a contributing writer for Hearing Products Report.