The American Academy of Audiology (AAA) will hold its 14th Annual Convention and Exposition in Philadelphia on April 18-20. This section of The Hearing Review is intended to provide a preview of the companies participating in the convention and allow readers to gain a sneak-peak into their latest technologies. Descriptions of the products and services listed here were provided by the companies on request of The Hearing Review. To obtain more information on the products, visit the exhibits or fill out one of the enclosed Action Cards (found between pages 10-11 and 58-59).

AHAA
Exhibit #1149
Since 1995, AHAA has grown to a network of more than 2,000 independent hearing aid professionals nationwide to whom it offers a virtual franchise with no loss of autonomy. AHAA Associates receive services such as customized business and marketing plans; owner/staff training; advertising programs; consolidated purchasing and billing, and universal credit. AHAA provides its Associates a full range of Internet B2B services through its website AHAABizLink.com. BizLink services include their AHAA account information, pricing, and application service provider (ASP) services, ranging from basic e-mail to business software. Visit the company's booth at exhibit #1401 or Web site at www.ahaanet.com.
---

Audina Hearing Instruments
Exhibit #943
Audina Hearing Instruments is an independently owned US hearing aid manufacturer located near Orlando, Fla. According to the company, its mission for over 10 years has been "to produce quality hearing instruments and provide unparalleled customer service," according to the company. Audina also proves its commitment to the advancement of the profession by offering national CE seminars throughout the year. The company's product line includes Nueve Digital, Paragon DSP, DynamEQ3, DynamEQ2, AGC-0, and Super60D. All are programmable through its ezFIT software. Visit the Audina booth for the latest ezFIT software, and a demonstration of the latest in Digital Technology — Paragon 4.
---

Audioscan
Exhibit #1501
Audioscan® invites attendees to booth #1501 for a demo of its new Verifit® VF-1 Real-Ear Hearing Aid Analyzer. The VF-1 is a desktop system with a wide-angle color display designed to meet audiologists digital and directional hearing instrument fitting needs. Features include real speech and live speech tests, and dual source test box speakers for evaluation of directional instruments. The Verifit VF-1 joins the Audioscan RM500® system in providing state-of-the-art tests in an affordable and easy-to-use package.
---

AVR Sonovations
Exhibit #931
AVR introduces what it reports to be the first synthesized BTE/FM, Extend-Ear Rx-20. The device is capable of storing up to four different FM frequencies. Also featured this year: ImpaCt Dynamic Speech Re-Coding hearing instruments, Logicom-20 BTE/FM with DSR capabilities, Logicom Ci FM receiver for cochlear implants, and Logicom Di, reportedly the world's smallest body-worn FM receiver.
---

Beltone Electronics Corp
Exhibit #401
Beltone will be exhibiting its new series of digital hearing instruments and latest versions of its multi-media fitting software. The features of Beltone's new digital series includes advanced multi-channel compression and noise reduction technology, an automatic patient adaption system, feedback management, and directional microphones.
---

Best Computes
Exhibit #1805
Best Computes will showcase the Super Power Vacuum with piston driven pump, cleaning equipment for hearing aids, and, the company reports, 1,000 units in the field with service on only 17.
---

Discovery Hearing Aid Warranties
Exhibit #1612
Discovery Hearing Aid Warranties, a one-source service warranty provider, offers service warranty protection for loss, damage and component failure on all makes and models of hearing instruments. The company will feature a compensation plan for dispensing professionals. Compensation is paid on every warranty sold. Discovery Hearing Aid Repair is a rapid response, full service, all-make repair lab offering competitive pricing, according to the company.
---

Duracell
Exhibit #1937
Duracell Activair with EasyTab™ is the easy-to-replace hearing aid battery. Developed by working closely with hearing aid users, EasyTab™ features three simple but effective features. The innovative "pillbox" package is designed to make it easy for patients to store, transport, and remove their batteries. The patented longer tab design makes EasyTab™ batteries easy to see, hold, and insert in even the smallest hearing aids. And the new battery cell construction delivers up to 30% longer life than the company's previous Activair batteries. For more information, call Phonak at 1-866-285-6264.
---

Ear Technology Corp
Exhibit #1049
For hearing aid performance that matches patients' expectations, Dry & Store®, the conditioning system is designed to redefine hearing aid care. Dry & Store effectively combats the two worst enemies of hearing aid performance: moisture and cerumen. Additionally, it sanitizes hearing aids for relief of itchy ear. With Dry & Store, hearing aid users report both improved clarity and dependability, and nine out of ten dispensers report a significant reduction in repairs, according to the company. Visit Booth 1049 for new product info and special savings.
---
Egger Otoplastik & Labortechnik GmbH
Exhibit #1555
Egger offers the EL-3 modelling kit, a light-curing kit that is designed to be used in such settings as laboratories, audiologists' offices, and home visits. The unit is particularly suitable for the application of adhesive coatings and for carrying out modification work. In addition, the modelling pastes and lacquers can be combined, with hard synthetic material. Kempten, Germany. Visit the company's booth or its Web site at www.egger-labor.com.
---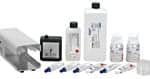 Electone Inc
Exhibit #613
Visit the Electone booth as the company introduces Sierra™, its new 100% digital hearing instrument. As a manually adjustable digital hearing instrument, Sierra is designed to be the natural progression from analog to digital technology. Up to four potentiometers provide control over low-frequency gain, maximum gain, input compression for soft sounds, and output compression for loud sounds. A natural fit for your practice, Sierra allows professionals to move patients into the improved performance of digital sound processing.
---

ESCO
Exhibit #625
Esco invites attendees to see how after-market hearing instrument insurance is a win-win business decision for you and your patients. The patient's investment in today's advanced technology hearing instruments is protected for long-term value. Your reputation as a patient advocate will be enhanced and rewarded, creating loyal customers and increased revenues, reports the company. See Esco's new, clear concise patient application. The company also offers the Super Bill resource implementation, from template to final forms, designed to increase practice revenue and make collection of fees easier.
---
Etymotic Research
Exhibit #1441
Etymotic Research's new Digi-K™ circuitry is designed to take digital to the next level. Digi-K has a full 16 kHz bandwidth, improved headroom and automatic electronic damping to significantly improve sound quality and reduce feedback. Hear ER's LinkiT™ array microphone which gives 7-10 dB improvement in SNR and can be used with any hearing aid with a t-coil. New additions to ER's family of insert earphones are the ER-5A, the next generation of insert earphone for audiometry, and ER-6 Isolator earphones for travel and personal listening that have higher accuracy scores than most high-tech noise-canceling earphones, according to the company.
---

Frye Electronics
Exhibit #524
Frye Electronics Inc, Tigard, Ore, will have several important improvements to its instruments on display at the convention. The FONIX 6500-CX Hearing Aid Test System has a new sound chamber, the 6050, that features improved sound and vibration isolation as well as a flatter platform for the hearing aid under test. The FP35 Hearing Aid Analyzer has new software that includes the DSL program. Other testing instruments exhibited are the FP40 and the FA-10 Hearing Evaluators. The Frye tradition of having a drawing for a Pendelton Indian blanket will be continued.
---

GN Otometrics/Madsen/ICS Medical
Exhibit #537
GN Otometrics and the Madsen and ICS Medical instrumentation brands will be featuring their full line of advanced audiometric instrumentation and balance/vestibular equipment at Island #537. The company will be introducing a breakthrough design with its new handheld combination OAE and ABR screening instrument—AccuScreen. In addition, the company will be introducing a new Live Speech Mapping module for fitting digital and advanced programmable hearing aids. Madsen will feature the modular PC-based Aurical™ testing and fitting system, the PC-based Capella™ TEOAE/DPOAE otoacoustic emissions analyzer, and the newly designed Madsen ITERA two-channel diagnostic audiometer. ICS Medical will be featuring their advanced CHARTR VNG/ENG and CHARTR EP with PediABR systems. Look for the "Carrot" and register to win a prize.
---
GN ReSound
Exhibit #625
The GN ReSound Canta is one of the most advanced digital hearing instruments available today. Canta products combine Adaptive Directionality with Active Microphone Matching to ensure optimal performance. The instruments also utilize advanced noise reduction strategies, 64-band Spectral Enhancement and the only feedback suppression available that doesn't reduce gain, according to the company. Canta is available in all models from Power BTE to CIC. Attendees are invited to stop by the GN ReSound exhibit at Booth #625.
---

GSI
Exhibit #1613
GSI will be featuring the new GSI AUDIOscreener at booth #1613. The AUDIOscreener is a new hearing screening technology that combines evoked otoacoustic emissions (OAE) and auditory brainstem response (ABR) tests in a handheld, portable, PR-free device. Easy-to-operate, the GSI AUDIOscreener requires only a single button push to initiate either an OAE or ABR screen for quick, reliable and comprehensive hearing screening, according to the company. The device is designed to screen newborns, children, adults, and all difficult-to-test patients. Additional features include wireless data transmittal, storage of up to 300 patient records at a time, and 10 user-definable configurations.
---

Hagemeyer
Exhibit #804
Visit Hagemeyer Tech Care Products (formerly Warner Technologies) to see the company's complete line of hearing care products. Tech Care brings audiologists an alcohol-free choice for ear hygiene and ear-mold cleaning. The company will also be introducing its new line of Dreve impression materials, as well as a new catalog and new name. Dreve representatives will be on hand to answer all questions regarding silicone and UV processes. Learn to repair and modify hearing aids and earmolds, and perform the modifications while the patients are in the office.
---

Hearing Components Inc
Exhibit #925
The latest digital BTE technology requires the latest earmold technology. Comply™ Snap Tips are designed to replace custom earmolds with compliant technology to meet the high demands of holding sound in active ear canals. They fit patients with hearing losses up to 100 dB. Hearing Components' new-Vented tips are used in open earmold applications. The technology reportedly continues to gain momentum, with more than 1,000 offices using Snap Tips daily. A major UK manufacturer has introduced Comply™ Snap Tip technology on a line of stock CICs in Europe for worldwide distribution. Stop by booth 925 for the latest studies at Boys Town and Washington University, St Louis.
---

Hearing HealthCare News & Audiology HealthCare News
Exhibit #820
Hearing HealthCare News®, a customized newsletter for audiologists to send to patients, and Audiology HealthCare News®, a customized newsletter for audiologists to send to physicians and other healthcare providers, are both edited by a dispensing audiologist. The newsletters are designed to be valuable resources for marketing a practice to patients and physicians. The newsletters are published quarterly and printed in two colors on heavyweight paper. Audiologists may obtain a free customized copy of Audiology HealthCare News® or register for a prize drawing. The winner will get AAA's Front Office Training Kit.
---
Interacoustics
Exhibit #1412
Interacoustics will be introducing a combination ABR/Video Oculography system functioning under an easy to use Windows® based software program. It can be purchased as a combination instrument or stand-alone product. Additional flexibility and cost savings are possible by adding the new Otoacoustic Emissions device. For more information, contact Interacoustics at 800-947-6334, 9675 West 76th Street, Eden Prairie, MN 55344, www.interacoustics-us.com, or visit booth #1412 at the AAA Convention in Philadelphia.
---
Interton/AHS
Exhibit #1335
Interton/AHS, a newly-formed entity that combines Interton of Cologne, Germany, with Authorized Hearing Systems of Plymouth, Minn, will be present to introduce the new organization. Also featured will be the launch of a 100% digital product line. Watch for D series, Staris, and EVO, featuring three pricing/technology levels, available in all models from two channel to three channel with seven band expansion and 14 band feedback manager, efficient speech management system, and directional microphone options. There will also be giveaways, eye-catching demonstrations, and more.
---

Intrason
Exhibit #431
Intrason SA will be featuring two additions to their digital product line featuring the DIGI II (two channels, gain and compression) and DIGI IV (four Channels, gain and compression). Both of these products are available in ITE and BTE models and offer the standard performance features of all Intrason digital products. The company will also be introducing the NITIDO II, a second generation of their established NITIDO line, which will feature new circuits and performance features. As a leader in both analog and digital technologies, Intrason is expecting to generate a great deal of interest with its new product offerings.
---

Knowles Electronics/Deltek
Exhibit #1925
Knowles Electronics, Itasca, Ill, manufacture a broad range of microphones, receivers, electromechanical components, and wax protection systems for the hearing health care industry. Featured products include the TP series Thin Mic microphones, ideal for directional hearing aid applications, reportedly the thinnest available hearing aid microphone. The HC series High-Output receiver, with double maximum SPL output in the same size as traditional receivers, is designed to bring a new level of output performance to even the smallest ITE and CIC instruments. Also featured are the Model 7000 Volume Control and the Model 2900 Push Button Switch, which reportedly brings new levels of robustness and reliability to electromechanical components. The MicroWaxBuster active wax protection system offers hearing aid manufactures a solution to cerumen problems with its "click-and-clean" daily cleaning system.
---

Maico Diagnostics
Exhibit #1901
The ERO-SCAN OAE testing system can be used as both a screening tool as well as part of a comprehensive audiologic evaluation by using the advanced programmable features (CPT Code 92588). This OAE unit is designed to produce immediate pass/refer results at three frequencies in 7 seconds. Ask about the ERO-SCAN DPOAE and TEOAE combination handheld units by contacting Maico Diagnostics at 1-800-941-4201; Web site: www.maico-diagnostics.com, or visit booth #1901.
---

MedRx
Exhibit #1313
The MedRx OtoMaster LS compiles the key features of the OtoWizard to create a dynamic and affordable fitting system. This compact system operates with NOAH and can be coupled to existing fitting platforms. The OtoMaster LS highlights Live Speech Mapping (LSM) has been verified by an independent study to reduce the need for post-fitting follow-ups and lowers practice costs. Use LSM to demonstrate directional microphone effects, compression features, and multiple memories. Tympanometry, video otoscopy, hearing loss simulator and master hearing aid are included. Call your MedRx representative (888-392-9000) for details on the OtoMaster LS or visit exhibit #1313.
---

Microtronic
Exhibit #901
PB 100 Switch is reportedly the world's smallest push-button switch. The diameter is only 1.9 mm and the body height is only 1.4 mm, allowing it to be built into ITCs where space is very limited. Easy to activate knob. The next generation of wireless HI programmers: TA20 Telecoil with improved EMI noise suppression that decreases the sensitivity for spurious electromagnetic fields. The 7446 Digital Microphone is the latest in A/D converter ASIC design, with EMI suppression and an unformatted data stream. The Series 8000 Cylindrical Microphone is designed to provide a low noise level, high PSRR, and performance independent of battery supply voltage (sensitivity, impedance, PSRR) batteries.
---

Micro Audiometrics
Exhibit #705
For over 20 years, Micro Audiometrics has reportedly been known for manufacturing reliable, durable, portable, and cost-effective hearing testing equipment. The Earscan Acoustic Impedance instrument is designed to perform exams as quickly as 1 second, can perform ipsilateral reflex tests, and can also be upgraded to perform manual and automatic pure tone audiometry. The DSP Pure Tone audiometer is a 10-oz, battery operated, hand held air conduction puretone audiometer suitable for multiple applications. The company invites attendees to stop by for a product demonstration of the Earscan.
---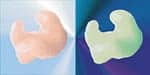 Microsonic Inc
Exhibit #601
Choosing earmold lab exhibits to visit at AAA? Microsonic, an international earmold manufacturer and supply source, invites attendees to visit their exhibit. For 37+ years the company has provided thousands of audiologists with earmold quality and service. Familiarize yourself with Microsonic offers extensive experience and unique products and a "synergistic approach to successful hearing solutions through sophisticated earmold application." Test out the company's new "Glow-in-the-Dark" earmolds. Visit the company at AAA, or call 800-523-7672 and ask for our Free Custom Earmold Manual and the Accessories/Supplies Catalog.
---

Micro-Tech
Exhibit #1603
The all-new Touchless Telecoil® (patent pending) is simple and automatic. All your patients have to do is use the telephone the same way they always have. No switches for fingers to fumble with. No more hassle with acoustic feedback. This advance in telecoil engineering allows for instant activation of the telecoil mode when a telephone is placed near the instrument. The patient simply holds the telephone receiver to the hearing instrument and, without physically switching a toggle, the telecoil mode activates. This option is designed to be cosmetically appealing, convenient for the patient, and cuts down on patient counseling time. The Touchless Telecoil® is available for the 100% digital Dx3, as well as the programmable Nx2 in Half-Shell and Full-Shell ITE custom applications. Micro-Tech was founded in 1986 by Larry Hagen to help those with precipitous high frequency hearing losses. From a small office with on-site manufacturing, Micro-Tech has grown to become a leader in fitting high-frequency losses, as well as providing innovative solutions for a broad range of hearing health care issues.
---

Oaktree Products
Exhibit # 1108
Visit Oaktree Products Inc at Booth # 1108 to see what is new from Audiologists's Choice®. The company will be featuring its new assistive device warehouse program, and its now famous "Top Ten Reasons to Become an Audiologist" t-shirts.
---

Oticon
Exhibit #1249
Oticon will present a wide variety of new digital and programmable solutions at this year's convention, and will also offer audiological support and customer service. Oticon will also feature a variety of Ergo hearing instruments, including CIC, Full shell, BTW, and BTE Power.
---

Phonak
Exhibit #1733
Phonak invites AAA attendees to see a glimpse of the digital future. The company will be introducing a complete line of digital instruments to meet the needs of any listener: from Claro, the state-of-the-art in signal processing and adaptive AudioZoom; to Aero, a line of custom instruments to fit any loss from mild to severe; to Supro, the latest digital system designed specifically for those with severe-to-profound hearing loss. The digital revolution goes beyond signal processing, to the creation of the custom hearing instrument itself, reports Phonak. Its NemoTech is designed to bring digital mechanical processing to the manufacturing process. NemoTech will change how dispensing professionals fit hearing aids.
---

Potomac Technology
Exhibit #1055
Potomac Technology sells products for deaf and hard of hearing persons, including TTYs, amplified telephones, pagers, flashing signaling systems, clocks (travel and bedside), FM systems, personal listenings systems, books, and videos. Potomac attributes its longevity in the business to their dedicated staff and exceptional service they provide to their customers. Visit their booth for product demonstrations and to pick-up a copy of their new catalog.
---

Precision Laboratories
Exhibit #: Please consult AAA Program
Precision Laboratories offers a large variety of products: custom earmolds for all applications, including custom earmolds for pilots, musician monitors, and hands-free cell phones with adapters; Sound plugs, including Hocks noise breakers; North products Sonic Value, Etymotic ER series, swim plugs, Catamaran Floatable in a variety of neon and swirls of up to four colors; impression materials of all kinds, including the Blue Ultra cartridge system; hearing aid batteries at reasonable pricing; all-make repair service, repairs for all brands including digital and programmable; and introducing the Precision Ear Sound Enhancer, a reasonably priced starter aid.
---

Qualitone
Exhibit #907
Qualitone's wide range of DSP products includes Marquise, featuring four independent processing channels, eight adjustment bands, and an advanced signal-processing algorithm that is designed to differentiate background noise from speech. It also offers variable multichannel expansion that eliminates over-amplification in quiet environments, active feedback cancellation, and programmable directionality. Qualitone's fitting software offers in-situ audiometry for accurate establishment of individualized fitting targets and paired comparisons for differentiating among fitting rules to find what works best for an individual patient. It also features the Expert Assistant, designed to allow the audiologist to solve fitting problems and access the expertise of many other clinicians. Qualitone's digital solutions can also be found at its Web site: www.QualitoneHearing.com.
---

Rayovac Corp
Exhibit #1325
Rayovac Ultra® ProLine® is the professional's choice for hearing aid batteries and the longest lasting performance direct from the manufacturer, according to the company. The company also reports it offers excellent customer service, convenient online ordering and an experienced team of dedicated professional product consultants. Free marketing support, including customized battery club materials and new online postcards are available. Stop by the Rayovac booth to learn about its newly launched program, latest battery feature —the single cell solution for all hearing aid wearers—and Ultra ProLine's new consumer-friendly packaging.
---

Rexton
Exhibit #1401
Rexton invites all AAA attendees to view its complete selection of fully digital hearing instruments, including the new Emotion, incorporating two channels, four bands and up to three programmable memories. Demonstrations of the Emotion digital hearing instrument as well as the Rexton 3D Ultra, Sensation, and gran-D Custom digital hearing instruments will be given throughout the convention. Familiarize yourself with Rexton's full-line of behind-the-ear hearing solutions. Also register to win a 32" television, Sony Playstation 2 or Nintendo Game Cube gaming system.
---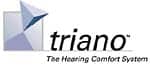 Siemens Hearing Solutions
Exhibit #1025
Visit Siemens Hearing Solutions for the world premiere of triano™, designed to provide intuitive digital science that provides all-day comfort. Developed to be easy to fit, triano is Siemens' newest advanced digital family of instruments with 16 channels and up to four hearing programs. Available in all shell types, the intuitive TRIANO hearing instruments can anticipate every listening situation with the Hearing Comfort System™, according to the company. Also premiering will be the upgraded Practice Navigator™ with electronic order form; kid g-ear™, a comprehensive pediatric program; and the new Siemens DirectEar™ infrared listening systems.
---

Sonic innovations
Exhibit #1649
Sonic innovations will introduce a new hearing aid that gives patients the freedom to walk out of their first appointment wearing the latest in DSP technology. Additionally, the company will present a wide selection of digital hearing aid solutions designed to fit individual patient needs. From NATURA™ 2 SE, the digital hearing aid clinically proven to improve speech understanding in noise, to ALTAIR™, now available with directionality, to a new family of economically priced digital products, Sonic innovations continues to expand its completely digital line. Along with new products, the company will also unveil the new EXPRESSfit 4.1 for NOAH and EXPRESSfit 4.1 Standalone programming software. Sonic innovations reports it is committed to continuing education, and training will be available at its booth.
---

Starkey Laboratories
Exhibit #1013
Starkey invites attendees to discover its newest digital products. New technologies, proven answers and economical solutions are the cornerstones of Starkey's Genesis family of digital instruments, according to the company. Axent™ is one of the most advanced digital instrument available. Feedback cancellation, noise management, and adaptive noise reduction features virtually eliminate background noise and offer patients a nearly distortion and feedback free instrument, according to the company. Sequel II™ offers patients a variety of value-added benefits, all in an easy-to-fit, two-channel instrument appropriate for unique low and high frequency losses. An entry-level digital instrument that's easy to sell has also been developed. Introducing Endeavour™, a WDRC and compression limiting instrument that offers a full range of economical digital features. Stop by booth #1013 to learn more about the company's comprehensive digital product line.
---

Unitron Hearing
Exhibit #1713
At AAA, look for the new Unitron Hearing. The new Unitron Hearing combines the strengths of Argosy, Lori and Unitron to create a new name, look and a focus on digital technology. Unitron Hearing brings a new level of quality, service and technology that you want and your patients need to experience sounds like never before, according to the company. Unitron Hearing will exhibit a complete line of digital products. In addition to Nexus and Axiom, it will be introducing a new digital series that will be available at prices typically associated only with conventional analog hearing aids. Visit Unitron Hearing at booth #1713 for an exciting virtual-reality presentation and to learn how the company can help grow your business.
---

Westone Laboratories
Exhibit #1425
It has been over 40 years since Westone was started in a little cabin in the Colorado Rockies, and it reports that the company's commitment to earmold excellence and customer service remains unchanged. At AAA, come discover what has changed. Tour the gallery of earmolds. Try the ImpressEar cordless impression system and sample SiliClone Firm, which combines the viscosity of hand-mixed impression materials with the convenience of an impression gun. Learn more about the full line of hands-free mobile phone products, experience Westone's professional quality products for musicians, and much more.
---

Widex
Exhibit #1525
Widex presents the SENSO DIVA line of 100% digital hearing instruments. The SENSO DIVA is available in a nearly-invisible CIC size as well as in-the-ear and behind-the-ear models. Features include: Enhanced Speech Intensification System, DSP, 15 Channel Sound Processing, Diva Noise Reduction, the Diva Locator and Feedback Cancellation. The SENSO PLUS line of 100% digital hearing instruments includes the nearly-invisible CIC to Power Directional BTE models. Features include: cross channel speech intensification system, sound stabilizer compression technology, automatic output control, and many other features. The SENSO performance series line includes the P-CIC, P7X & P8X ITE's, P7 & P8 BTE's, and the P37 & P38 Super Power BTE's. SENSO digital models offer an optional volume control, a low compression threshold, a unique sound stabilizer, and many other features. The BRAVO series of 100% digital hearing aids offer excellent value with digital performance. BRAVO models feature fully digital signal processing and comfortable and clear sound quality. BRAVO models include the nearly-invisible BRAVO CIC, Mini-Canal, Canal, Half Concha, Full Custom, and behind-the-ear models.