Patricia Jo Munson, AuD, CCC-A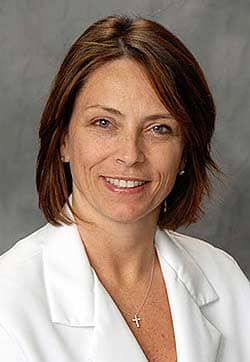 EDUCATION AT A GLANCE
Doctorate in Audiology from Arizona School of Health Sciences, Mesa, Ariz, specializing in diagnostic evaluations of the auditory systems, plus fitting and dispensing hearing aids and assistive listening devices
Master of Science in Speech Pathology/Audiology in the Department of Communication Disorders from Central Missouri State University
Past member of two NCAA Final Four basketball teams with Central Missouri State University
When a service dog escorted a blind patient into her Washington-based Sound Associates Hearing Aid Center, Patricia Jo Munson, AuD, CCC-A, did not flinch. In practice for more than two decades, the audiology veteran had always craved challenges, and this patient presented several. "Having lost his sight as an adult in his 20s, he was very dependent on his hearing," says Munson, who owns five locations in the Pacific Northwest. "If I changed something minor on his hearing aid, he would notice, because his hearing acuity was so sharp. He knew what he didn't want, and his fitting was challenging."
Nuance of sound was critical because the man valued his independence, always opting to ride the bus by himself. A glitch in the hearing aid could foil his daily commute. "Being blind, he also had to be able to feel all the components of the hearing aid and manipulate them successfully," adds Munson. "Aesthetics were not an issue, but function mattered. In the end, he was extremely pleased with his fitting, and he maintained his independence."
While other cases may be more straightforward, ultimately each person is an individual with specific needs. Munson clings to this philosophy for baby boomers, centenarians, children, and adults of all ages.
Finding the right solution for each patient encompasses device performance and financial concerns, and Munson makes it a point to go over these matters in a non-threatening manner. "Too often in our industry, patients are dissatisfied because they were oversold and they paid too much," laments Munson. "Or they are fit with a product just to get the sale, but it's not the product they need. Our biggest success has been to delicately deal with both of these situations. We determine the patient's physical and audiological needs, and then we determine what we can do from a financial standpoint."
COMMITMENT TO PATIENTS
Almost everyone knows someone who could use a hearing aid, but all too often, this need is dismissed as a minor inconvenience. The statistics haven't changed much over the last 50 years, with hearing care professionals still reaching less than 25% of those who actually need services. "The sad part is that, if you take away any of your senses, it affects you," says Munson. "We overlook hearing sometimes in a humorous way, but if you are altering or losing one of your senses, there are going to be negative effects from that. Hearing loss affects us globally as a country in the realm of employment, and from a personal standpoint, it affects family members and everyone's quality of life."
Munson believes the roadblocks usually come down to financial misconceptions and a lack of proper education from primary health care providers to patients. "We devote time to community education to clarify who might benefit from a hearing aid and when patients should get them," she says. "We take care of 25 retirement communities, providing on-site service on a regularly scheduled basis, for maintenance and routine checks."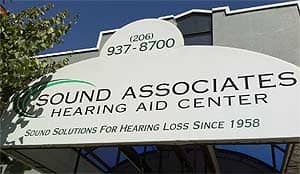 In addition to the "house calls," Munson donates a portion of instrument sales to So The World May Hear, a nonprofit charity. Munson is involved in local business chapters and community service projects, and takes time out from her busy schedule to volunteer for the food bank for homeless children.
WANTS AND NEEDS
While Munson is able to expertly weave the art and science of hearing diagnostics and fitting, her greatest talent comes down to an uncanny ability to give patients what they need. The tricky part is that sometimes what patients want is not always what they need. "Audiologists who are unable to balance needs and wants might lose a patient," says Munson. "In a small business, that can be painful, but it's occasionally the right thing to do. You must recommend the right thing for each patient to get the best outcomes."
When people say their hearing aids don't work, Munson says it can often be traced to the professional who was afraid to recommend the proper option. "We want and need input from patients, but we also want them to be successful," adds Munson. "It's a big challenge for us as health care providers to steer patients in the right direction to where they are going to be the most successful and the most happy. We must sharpen our people skills."
In 1989, Munson started sharpening those skills by joining a leading ear, nose, and throat practice in her home state of Arkansas. Seventeen years later, she moved to the West Coast after being recruited as a trainer for a leading hearing aid manufacturer for the West Coast territory.
Munson now owns and operates Sound Associates with five locations (two satellite offices and three patient care centers) throughout King County and Seattle, Washington, with her colleague, Shawn Utigard. "We have developed a safe environment for the community to receive information, treatment, and rehabilitation for hearing loss," enthuses Munson. "It is our mission to provide expert professional service to each of our patients while developing individual hearing care programs that meet their specific hearing needs."