With a click of a button, today's hearing aid users and hearing care professionals have a wealth of information at their fingertips. Patients have the chance to be well-informed about the latest hearing aid products, and hearing care professionals have the opportunity to research the best possible products for their clients. In this Web site guide, HR looks at what some of the hearing care companies have to offer on the Internet.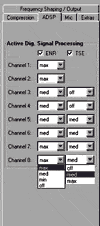 Bernafon
Bernafon is a leading manufacturer of innovative hearing solutions. The Web site, www.bernafon.com, opens the door to the Bernafon Group. There you can find the innovative and modern solutions offered to hearing impaired individuals and business partners. Bernafon's product portfolio covers all the market needs from digital entry-level to premium technology. All hearing systems are fit with OASIS plus software for fitting flexibility and precision.
---

Electone
Electone's Web site, www.electoneonline.com, provides complete technical information on the company's comprehensive line of custom and BTE digital and analog hearing instruments. Hearing professionals can download spec sheets, technical drawings, and programming software. Also available are current and past issues of "Auds & Ends," Electone's technical newsletter. In addition, visit the marketing materials section for practice-building opportunities.
---

Frye Electronics
The Frye Electronics Web site, www.frye.com, is very inclusive. In addition to complete information about our audiometers and hearing aid analyzers with REM options, we include the price list and downloadable user's manuals, plus multiple pamphlets and articles, and lists of free CDs and DVDs that can be requested. Find important email addresses and pictures of our company events. You will get to know us when you go there.
---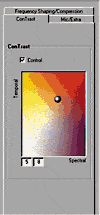 GN ReSound
GN ReSound's primary focus is to deliver the best user experience, whether it's end-users, hearing care professionals, or office staff. www.gnresound.com is a great reference tool, but goes well beyond "brochure-ware." The Web site not only offers ordering of BTEs and accessories online, but custom products as well, assuring order accuracy. Order status, warranty management, and online product training are other tools available today. For ReWards members, A to Z Direct Marketing®, is a speedy and complete way to develop and mail customized direct mail materials.
---

Harris Communications
Harris Communications carries a full line of assistive devices for people who are deaf and hard-of-hearing, including amplified telephones, signaling devices, TTYs, and much more. There is also a large selection of books, videos, CDs, and DVDs pertaining to sign language and hearing loss. Check out Harris Communications at www.harriscomm.com. New products are frequently added. Free catalogs are available.
---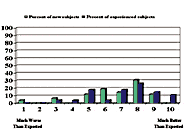 Hearing Components
Hearing Components is a manufacturer of essential disposables that add value to personal hearing devices that improve and/or protect hearing. Our Web site, www.hearingcomponents.com, provides hearing professionals with virtually all of our product information. For easy purchasing, hearing professionals are supplied with links to our distributors. We also provide hearing professionals with valuable information and education through our "Research Studies" area. Finally, if you need to contact us, we list direct e-mail links to our key management.
---

Hearing HealthCare News
The Web site for Hearing HealthCare News® at www.hearinghealthnews.com provides information and samples of its customized patient and physician newsletters, a description of its Practice Development Program, and a 10-minute video on the benefits and approaches to marketing to patients and physicians. You can also conduct a self-assessment of your own patient care program using the Patient Care Audit.
---

HIMSA
HIMSA provides three targeted Web sites to ensure our users can find the information they seek quickly and easily. www.himsa.com provides general information about HIMSA, our member companies, and provides links to NOAH 3 registration, technical support, and our other Web sites. www.noah3.com provides extensive product information on NOAH 3, as well as technical support and multi-media training. www.noahlink.biz is the "go-to" place on the Net for information on the next generation hearing instrument programming interface, NOAHlink.
---

Interacoustics
Product brochures, hearing health care articles, and company news and events are just some of the features of the Interacoustics' Web site, www.interacoustics.com. The product selection featured on the Web site includes audiometers, middle ear analyzers, and ABR, OAE, and VNG instruments. The site also offers information on the RhinoMetrics product line, which consists of instruments used to measure and identify abnormalities in the nose.
---

Knowles Electronics
Hearing instrument designers and manufacturers turn to Knowles Electronics for microphones, receivers, electromechanical controls, and accessories. The site features data on all transducer products, along with detailed performance data, application notes, technical papers, product bulletins, and applications assistance. www.knowleselectronics.com is also linked with Knowles' electromechanical controls Web site, www.deltekelectronics.com, to provide the hearing instrument OEM with maximum online resources.
---

Maico Diagnostics
The Maico Diagnostics Web site, www.maico-diagnostics.com, features its full line of innovative hearing testing equipment. Organized both by type of instrument and type of practice, you can easily navigate to the instrument you would like information about. Along with instrument descriptions, you will find downloadable technical data sheets, features and benefits, operation manuals, and practical guides.
---

MedRx
www.medrx-usa.com features the complete line of MedRx quality products. The MedRx site is easy to navigate through two main sections, Testing and Fitting, as well as Video Otoscopy. The site also includes the ability to download PDFs of product spec sheets, magazine articles, ads, wiring diagrams, and manuals. Other features include What's New at MedRx, Training Classes and Trade Show schedules, and current photos of the MedRx product line.
---

Micro-Tech Hearing Instruments
www.hearing-aid.com is the online home of Micro-Tech Hearing Instruments. Hearing professionals can explore information on Micro-Tech's digital circuitry, see the latest consumer marketing campaign, or view an online software tutorial. Consumers can find links to valuable and trusted industry resources and organizations. The Web site is updated on a daily basis, and is a great resource for information about Micro-Tech Hearing Instruments.
---
National Board for Certification in Hearing Instrument Sciences
The National Board for Certification in Hearing Instrument Sciences (NBC-HIS) is an independent, nonprofit, credentialing organization, established to promote continuing competency assurance of hearing health professionals and to provide a standard of excellence in hearing health care. The NBC-HIS Web site, www.hearingnbc.org, provides information on the organization, details the certification process, and provides information on certification benefits and requirements.
---

Oticon Inc
Dispensers and consumers alike can bookmark the Oticon Web site, www.oticonus.com, for key information about hearing and Oticon products. A Hearing Center Locator links consumers with hearing care professionals. The site includes The Professional Corner, a password-protected area for dispensers with seminar details, audiological training and papers, and detailed product information. The site will undergo a comprehensive upgrade in 2006, with the inclusion of an expanded online ordering function, order status reports, service history, and account information.
---
Phonak
Phonak presents a new online self-service direct mail program through its Web site, www.phonakpro.com. It enables professionals to create their own direct mail programs entirely online. Choose your postcard from a library of options, customize it with your practice information, and, if desired, add a special offer. You can even purchase a direct mail list on the site and have it billed directly to your Phonak account. It is truly one-stop shopping.
---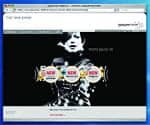 Power One
The new power one Web site, www.powerone-batteries.com, is a key resource for learning about new products. Designed to enable audiologists to make informed product recommendations, the site features the latest power one zinc air batteries that deliver 10%-20% longer hearing time, new rechargeable hearing aid batteries, and the new p675 IMPLANT plus. Visitors can also learn about the latest news and awards, get details on distribution, and how to contact the company.
---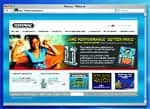 Rayovac
Rayovac's Web site, www.rayovac.com, provides critical hearing aid battery information to hearing care professionals and consumers. The site details Rayovac's products and extensive marketing programs offered to professional partners. Consumers can research hearing aid batteries and get answers to frequently asked questions. The site also offers a locator to assist consumers looking for a hearing care professional in their area.
---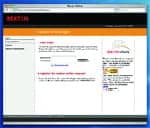 Rexton
Featuring Rexton's extensive product line in an easy-to-navigate format, www.rexton-online.com allows hearing care professionals to manage all aspects of their Rexton account online. Professionals can place custom and BTE orders, download literature, view statements and credits, as well as make payments on their account. An account-specific username and password login can be obtained by contacting a Rexton sales representative.
---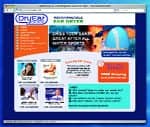 Sahara DryEar
The Sahara DryEar Web site, www.DryEar.net, details the numerous benefits of using a warm air ear canal dryer. Complete with video clips and visually stimulating details about the many successes associated with the DryEar, the Web site provides visitors with everything they need to know about drying their ears. Life never sounded better, and the Sahara Dry Ear Web site will show you why!
---
Siemens Hearing Instruments
Siemens' Web Site, www.usa.siemens.com/hearing, features easy-to-navigate sections for consumers and professionals. Packed with product and hearing information, consumers will find a Hearing Professional Locator, and professionals can learn about business support programs and services. Registered professionals can also access mySiemens, a one-stop resource to place orders, manage accounts, and more.
---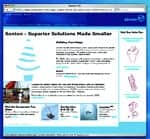 Sonion
Sonion's Web site, www.sonion.com, offers easy navigation to news, corporate information, and in-depth product information for all stakeholders. Our new Product Selector provides access to Sonion's product portfolio and is instantly updated through full integration with our ERP system. The selector gives an easy overview of all released products. Should you request tentative and non-released products, please contact Sonion.
---
Starkey Laboratories
www.starkey.com offers information about hearing loss and its impact on quality of life to visitors from around the world in the language of the selected country. Answers to basic questions empower consumers to consult with a hearing professional for treatment options. In addition to information about Starkey, the site includes resources for professionals, current hearing technologies, and a robust locate-a-hearing-professional function.
---

Unitron Hearing
The Unitron Hearing-US Web site, www.unitronhearing.us, features educational information and support resources for people with hearing loss and hearing care professionals. People with hearing loss will discover information on hearing loss, hearing solutions, and locating a hearing care professional. Hearing professionals will learn about current products: Liaison, Conversa.NT, Unison, and WiFi Mic System. An extensive resources area for professionals contains a wide variety of easy-to-access materials.
---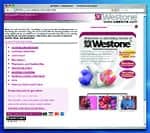 Westone
www.westone.com/hhc was designed especially for the hearing health care professional. Helpful information can be found in the Earmold Style Guide, Retubing Guide, and Tips on Making Ear Impressions. Frequently Asked Questions, an archive of "TechTips," and downloadable marketing materials are also available. Impression materials and supplies can be ordered through the online store. Be sure to sign up for our online dealer search, the perfect customer referral tool.
---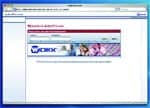 Widex
The new Widex Professional Web site, www.widexpro.com, offers extensive resources to support hearing health care professionals. Authorized Widex Professionals can access important technical information and product specifications regarding the comprehensive line of Widex products. Custom and behind-the-ear hearing aids, as well as common parts, supplies, service forms, and the full and colorful line of Widex marketing materials can easily be ordered from the Web site. For consumers, there is the helpful Widex USA Consumer Web site at www.widexusa.com.
---

ZeniPower
ZeniPower is a leading hearing aid battery manufacturer in Asia for 17 years. The company's Web site, www.zenipower.com, provides information on ZeniPower's latest developments and specification details. ZeniPower provides the industry with top performance hearing aid batteries on either private label or ZeniPower label, available in 4/6/8/10 dial packs.