Sonion has secured its position as a leading supplier of electrical components in the hearing instrument arena.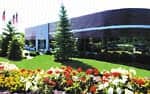 Sonion specializes in miniaturized components used in creating high-quality sound. The company, which is headquartered in Denmark, has four units, with SonionMicrotronic holding a position as "the leading component supplier to the hearing instrument industry," according to the company's literature. In addition to SonionMicrotronic, Sonion is also made up of SonionKirk, SonionMEMS, and SonionTech—involved, respectively, in mobile phone components, silicon technology, and integrated circuit applications. The latter two technologies are finding some new uses in the latest wave of SonionMicrotronic hearing instrument products.
Based on revenues, SonionMicrotronic is "definitely number one in the electromechanical area and we know for sure that we are number two in transducers," Peter Scheel, president and chief executive officer of Sonion, tells Hearing Products Report.
"We offer the largest selection of components for the hearing instrument industry, if you look at our combined electromechanical and transducer offerings," US Sales Director Jeff Taylor adds.
The company's biggest competitors, Scheel says, are the US-based RTI and Knowles. Sonion, which is privately owned, has sales revenues of about $100 million annually, of which about two thirds are in hearing instrument business, the CEO says.
Sonion's genesis dates back to two hearing instrument component companies, both started by European entrepreneurs. One made transducers—microphones, receivers (speakers), and telecoils—and was established by two brothers in the Netherlands in 1968. The other company, founded in 1974 in Denmark, made electromechanical parts, such as volume controls, trimmers, switches, and connectors. In 1995, the two entities merged. Currently, major owners include three European private equity funds, with Sonion employees and a Danish bank holding smaller stakes.
An International Network
A multinational concern, Sonion has developed an international network of research and development, manufacturing and sales sites. Most of SonionMicrotronic's product research, development, and management is done in its so-called "competence centers" in Denmark and Holland. Sales are conducted primarily from three regions—the United States (Minnesota), Europe (Denmark), and Asia (China). The manufacturing center for both transducers and electromechanical components is in Poland.
The international locations are not random choices, but instead have been selected for sound business reasons, Scheel explains.
"Today, probably 30% to 40% of all hearing instruments are made in China …by American and European companies that have facilities there," he says. The original reason for going to China was a deliberate move to lower the cost of production, he acknowledges.
Sonion's manufacturing facilities were established in Poland more than 10 years ago. The location also helped the company control its non-research and development costs, Scheel says.
"Our industry is very R & D-demanding, meaning there is a lot of innovation taking place all the time. We need constantly to improve the quality and performance of our product, which requires a relatively high budget for research and development—similar to what you normally find in the high-tech industry."
The company's Minnetonka, Minn-based facility handles sales, customer service and support for its products in North America and South America. The US office has a staff of 12. Overall, Sonion employs about 2,200 people, of which about 1,400 are engaged in the hearing instrument component business, Scheel says.
Product Lines
SonionMicrotronic product breadth surpasses that of all its competitors, Taylor asserts, ticking off some of the company's offerings. "We have programming systems, volume controls, trimmers in multiple sizes, switches, faceplates, microphones, speakers, and active and passive telecoils. That's the majority of components that are used to build a hearing aid, and we offer them all." By far, the largest majority of these components are used to build in-the-ear (ITE) and behind-the-ear (BTE) devices, he says.
On the electromechanical side during the past 10 years, the company has each year averaged about one new product that could be called "the world's first, the world's smallest, or the world's something, " observes Morten Wagner, Denmark-based product manager for electromechanical products. Its original product about 30 years ago was a volume control. This is still an important component for Sonion, although some users prefer that this function be automatic, Wagner says.
Two developments that have impacted the electromechanical side of the hearing instrument business have become particularly important during the past decade, Wagner says. These are the connector systems for programming hearing instruments, and the switches that operate the devices.
"More and more hearing instruments have several programs. For instance, you may want to be in one program when you're talking to your children, another when you listen to music, and another when your wife is talking to you. That requires a switch."
To meet this need, the company is introducing the SW 503. By combining the on-off and memory-select functions, it reduces the number of switches needed on a hearing instrument from two to one. The single switch has three positions and is contained in a 2.54 mm (0.1 inch) circular housing. According to company specifications, "it is again a 'world's smallest' component from Sonion."
About 10 years ago, the company was first on the market with digital control units—or digital volume controls. SonionMicrotronic spearheaded the introduction of digital volume controls, even though at the time there was not a demand for them, Wagner says.
Digital volume controls made sense when digital hearing instruments came on the market. Now the company is coming out with a second generation of this product—the DCU 254. The impetus behind the new version is improved function and increased miniaturization.
New Transducer Products
SonionMicrotronic is introducing a number of new products on the transducer side, according to Kenneth Teese, product manager for transducers, worldwide. Its microphones take four forms—the omni-directional, directional, digital, and the silicon microphone, the latest focus of Sonion's R & D efforts.
With its omnidirectional microphone, which receives signals from all angles, Teese says the company has turned its attention to making the instrument better from an electroacoustical standpoint. It has done this by coming up with an innovative integrated circuit that can better handle environmental noise. Its most recent development in this arena is the 8000 series, a cylindrical microphone that is acceptable in all applications, from BTE to ITE, he says.
The company has increasingly turned its attention to directional microphones, mirroring a trend in the industry that has seen growing demand for devices that change performance depending on the angle of the sound, Teese says.
The directional instruments allow users to eliminate background noise and focus like an antenna on the person speaking in front of them, he explains. SonionMicrotronic's new 9200 series microphones use matched sets of omnidirectional microphones to process incoming sound, canceling out unwanted signals and creating a directional response, Teese says. As with its other products, this series can be tailored to the hearing instrument manufacturer's needs, he says.
The company's latest line of receivers includes the Series 3300 model that has a twin-motor design that increases output while reducing mechanical vibration and magnetic radiation, Teese says. Basically, it works by combining two back-to-back receivers that together cancel unwanted interference while delivering a saturated sound pressure level of 141 dB SPL. That is the equivalent of "a jet engine in your ear," he says. Its small size compared to its huge output potential "creates new opportunities in hearing instrument developments," Sonion literature states.
The company's digital microphones actually take acoustic signals and switch them through an analog-to-digital converter, he says. Its Digital Series 7600, for example, previewed in SonionMicrotronic's April 2003 product catalogue, eliminates cell phone interference and delivers a noise level of 27 dB SPL.
Silicon wafer processing is an emerging technology primarily being developed by researchers and specialists at SonionMEMS (MicroElectroMechanical Systems) with the ultimate aim of further miniaturizing Sonion's hearing products.
SonionMEMS research, previously used in the company's mobile phone technology, will eventually lead to production of a silicon microphone, Scheel says.
Taylor anticipates Sonion will introduce a silicon microphone to the market next year. "We're in the sampling and prototype phase right now and just refining the production processes."
Also among its transducer lines, SonionMicrotronic has a broad array of telecoils in all sizes, shapes, and varieties. Its latest model, the TA 20, features an integrated circuit designed to eliminate unwanted noise interference.
Ruth Stroud is a contributing writer for Hearing Products Report.