Beltone A/S, which is headquartered in Ballerup, Denmark, and part of GN Hearing Group that has been in hearing healthcare for 75 years, has announced KAM Hearing Health Ltd as its exclusive distributor for Hong Kong, Macau, and Guangdong province in China. With headquarters in Hong Kong, KAM Hearing Health will provide Beltone hearing aids and wireless accessories through its professional centers for these regions.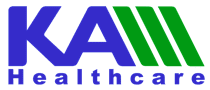 "Demand for GN Hearing Group's audiology powered Made-for-iPhone hearing aids continues to rise in the Asian region," said Mikkel Danvold, senior vice president, GN Hearing in APAC & Global Emerging Markets. "We are very proud to partner with KAM Hearing Health Ltd. Through their expertise and professional approach to meet the hearing care needs of the Chinese speaking population, they will help us in achieving our purpose of making life sound better for people in this key market."
The GN Hearing Group (aka GN ReSound Group) is an international developer and manufacturer of hearing healthcare solutions. The company offers a full range of hearing aids and accessories under the ReSound, Beltone, and Interton brand names. GN Hearing brands are known for great sound quality, design excellence and meaningful solutions that help people with hearing challenges rediscover hearing. In 2014 GN launched ReSound LiNX™ and Beltone First™ the first made for iPhone® (MFi) Smart Hearing Aid, which integrates Bluetooth Smart Technology, offering direct wireless streaming of sound from Apple iOS devices. The company's latest invention, the Beltone Legend™, represents second-generation MFi and 4th generation of the 2.4 GHz wireless technology.
"We are very excited to work with Beltone and GN Hearing Group, as they are a true industry leader in audiology and have delivered innovations for people who have hearing loss with their open fitting, spatial sound, 2.4 GHz wireless connectivity, and the first Made for iPhone (MFi) hearing aids," said Kam Ping Kay, founder and CEO of KAM Hearing Health. "Beltone and GN are well matched with our company's vision and a logical fit for our product portfolio."
KAM Healthcare Group consists of three sectors: Phonak Hearing Centre Hong Kong Limited, KAM Hearing Technology China Group, and KAM Hearing Health Limited. The aim of the corporation is to be the foremost and leading professional healthcare group in Hong Kong, Macau, China and other countries in the Asia Pacific regions. KAM Hearing Health Limited has four hearing centers that are being developed in Hong Kong, Guangzhou, Shenzhen, and Zhuhai.
Source: Beltone