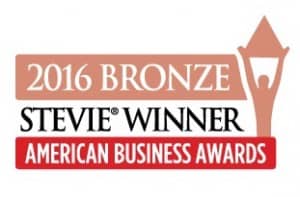 Starkey Hearing Technologies has announced that its new Halo 2 Made for iPhone hearing aid has received a Bronze Stevie® Award in the Technical Innovation of the Year category in the 14th Annual American Business Awards.
According to Starkey, Halo 2 can be considered a true hearable. A hearing instrument that offers both better hearing and customizable lifestyle and entertainment features, Halo 2 Made for iPhone hearing aids enable connectivity with iPhone, iPad®, iPod touch®, Apple Watch®, and select Android™ devices. Halo 2 is powered by TruLink™ 2.4 GHz wireless hearing technology and built on the all-new Synergy® platform. Halo 2 can reportedly adapt to multiple environments while still providing high-definition sound, with its quad core twin compressor technology and mobile integration.
Halo 2 was selected by judges for its innovative use of mobile technology and advanced processing to provide a better solution for those with hearing loss. More than 3,400 nominations were submitted this year for consideration in a variety of categories.

The American Business Awards are one of the nation's premier business awards program honoring organizations for outstanding performances and innovation worldwide. Stevie Awards are conferred in seven programs: the Asia-Pacific Stevie Awards, the German Stevie Awards, The American Business Awards, The International Business Awards, the Stevie Awards for Women in Business, the Stevie Awards for Great Employers, and the Stevie Awards for Sales & Customer Service. Stevie Awards competitions receive more than 10,000 entries each year from organizations in more than 60 nations. Honoring organizations of all types and sizes and the people behind them, the "Stevies" recognize outstanding performances in the workplace worldwide.
Source: Starkey Hearing Technologies