A $10,000 grant from Oticon, Inc has enabled Sertoma, Inc to award ten $1,000 college scholarships to students with hearing loss, Oticon announced. The Sertoma Scholarship for the Hard of Hearing or Deaf is said to be "the nation's leading scholarship program" for students with hearing loss. The 2019 scholarship winners were selected from more than 175 entries received from students across the country.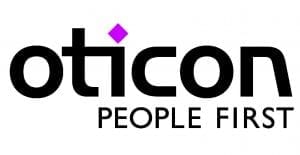 "Oticon has been a proud supporter of the Sertoma Inc scholarship program since its inception in 1994," said Donald J. Schum, PhD, Vice President of Audiology for Oticon. "During that time, more than 150 young people with hearing loss have benefited from scholarships that have helped them to acquire the education they need to achieve their goals."
Students with clinically significant bilateral hearing loss, graduating from high school, or undergraduate students pursuing four-year college degrees in any discipline are eligible for the scholarship. The scholarship awards can be used for any school-related expenses including tuition, books, and supplies during any academic term, including the summer term.
The 2019 scholarship recipients are: Megan Clements, Utah State University; Gina DeFazio, Hesston College; Thea Ranelli, Wesleyan University; Madison Reasnor, University of Pennsylvania; Kendra Robinson, University of Wisconsin-Eau Claire; Hayley Rollins, Brigham Young University; Benjamin Scher, Yale University; Ryan Schwendel, Rochester Institute of Technology; Katrina Wagner, Gonzaga University, and Aubrey Williams, Mississippi State University.
"Sertoma is excited to have the opportunity to invest in our nation's greatest resource—our youth—and to help young people pursue and achieve their goals," said Aaron Ensminger, executive director of Sertoma, Inc, and Hearing Charities of America. "Students need a variety of resources and experiences in order to prepare for life. Our Hard of Hearing and Deaf Scholarship programs help high school and college-age students to overcome their challenges and develop leadership and social skills to prepare for their future. We're honored to play a small part in all of their successes."
For more information about Oticon, Inc visit: www.Oticon.com; to learn about more about Sertoma, Inc visit: www.Sertoma.org.
Source: Oticon, Sertoma
Images: Oticon, Sertoma