Hamilton CapTel announced that it is sponsoring a 1-hour webinar, "Current Crises, Future Opportunities: The Audiology Profession at the Crossroads," with Harvey B. Abrams, PhD. The webinar will be available on October 16, 2020, in the "AuDacity On-Demand Sessions" section—only at AuDacity 2020, which will take place virtually October 16-17. Dr Abrams will explore both the crises and opportunities ahead for the hearing healthcare profession, including education and training, emerging business practices, and more.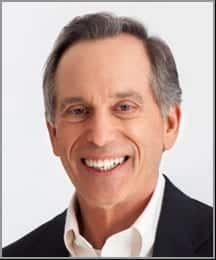 Related article: Webinar: Hearing Loss and Associated Comorbidities: What Do We Know?
About Dr Abrams: 
Dr Abrams has served in a number of capacities with the Department of Veterans Affairs and the Department of Defense, including as the Director of Research at the Army Audiology and Speech Center at Walter Reed Army Medical Center.
Find the webinar in the "AuDacity On-Demand Sessions" section on or after October 16!
Explore the latest research and information shaping the hearing healthcare industry by clicking here.
Source: Hamilton CapTel
Image: Hamilton CapTel