Maico Diagnostics announced a free Webinar on Newborn Hearing Screening to be held on September 15, 12:00 PM (CST), "Newborn Hearing Screening: Improving Your Experience and Outcomes." Course completion certificates will be provided.
Nurses are responsible for performing various screening procedures on newborns before hospital discharge. Hearing screening is typically viewed as "the most challenging and time-consuming of the required procedures." The experience of performing hearing screening can be improved with some simple techniques.
The webinar will help inspire you to look at the hearing screening process in a positive light by providing information about how important the screening is to the future of a child with hearing loss; explain the methods used to perform the screening so you have a good understanding of the techniques you are using; and give practical recommendations for obtaining high-quality hearing screening results in the shortest possible time.
After viewing this webinar, you will be able to:
· Explain why early identification of congenital hearing loss is important,
· Name the two techniques used to screen newborns for hearing loss,
· Describe the basic physiology of the auditory system's response to the two screening methods,
· Identify at least two environmental conditions that can make hearing screening challenging and ways to control them,
· Explain the role of baby state on the hearing screening process,
· List at least two "tips and tricks" to employ to achieve high-quality screening results in the shortest time.
Simulive* Event, Tuesday, September 15, 2020, 12-1 PM, Central Standard Time (CST) North America.
Newborn Hearing Screening: Improving Your Experience and Outcomes
Presented by: Kathy Murphy, MA, Newborn Screening Product Manager, MAICO Diagnostics.
*Includes prerecorded content and live interaction. Advance registration required. Space is limited.
To register for the webinar, please click here.
Course Presented by a Pediatric Audiology Expert, Kathy Murphy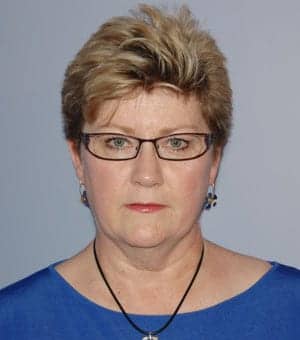 Kathy Murphy obtained her master of arts degree in audiology from Northwestern University in 1978 and worked as a clinical audiologist at Cook County Hospital and Northwestern University Medical Center in Chicago for many years.
Her experience was predominantly in pediatric audiology, including administration of a newborn hearing screening program for NICU babies at Prentice Women's Hospital.
In 1991, she transitioned into product management for a major manufacturer of hearing test equipment with a focus on auditory brainstem response (ABR) and otoacoustic emissions (OAE) devices.
For the last ten years she has specialized in product management for MAICO's line of instruments designed specifically for newborn hearing screening.
Source: MAICO Diagnostics
Images: Maico Diagnostics