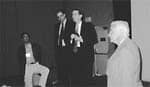 In this special Web guide, The Hearing Review shines a spotlight on Web sites for various hearing health care companies in the industry. In addition to offering a visual preview of what each site looks like, we have provided readers with a snapshot of what each site offers, including information about product descriptions and links to related industry information. To obtain more information on these products, fill out the Reader Service Card found between pages 10 & 11 and 58 & 59 of this magazine.
---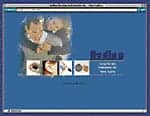 Audina
Audina Hearing Instruments' Web site features two separate sites, one for consumers and one for professionals. The professional site offers users the chance to browse products, download the ezFit fitting software, and sign up for the company's in-house training program. Products featured on this site include custom ITE hearing aids, stock hearing aids, sub-assemblies, and BTEs. Also featured on the site are an extensive frequently-asked-questions (FAQ) section, a software overview, and a complete description of company marketing materials. The consumer site offers a hearing guide, a hearing quiz, hearing care links, and a comprehensive guide to locating a professional offering Audina products. www.audina.net.
---
CareCredit
CareCredit helps dispensing professionals grow their practices by making it easier for more patients to receive the optimal treatment and technology they want and need. CareCredit offers patient payment plans for treatment fees from $1 to over $25,000. CareCredit's 3, 6, and 12 Month interest-free payment plans are designed to motivate patients to start treatment now. All CareCredit plans are non-recourse and the practice receives payment at time of treatment. For additional information about how CareCredit can increase acceptance of your recommended treatment plan, visit www.carecredit.com or call 1-800-300-3046, extension 519.
---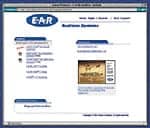 E-A-R
The E-A-R Auditory Systems Web site provides the complete texts (Acrobat Reader 3.0) of the instruction booklets for both the E-A-RTONE' 3A, and the next-generation E-A-RTONE 5A audiometric insert earphones. Descriptions of E-A-RLINK, E-A-RTEMP, and the Professional Musician E-A-R plug products are also featured. The site includes a worldwide distributor listing and e-mail link to E-A-R. http://www.aearo.com/html/products/aud_sys/aud02.htm.
---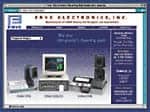 Frye Electronics
www.frye.com contains detailed information on all of Frye Electronics' products. In addition to the color brochures and the numerous supplementary pieces, the company includes user's manuals which can be downloaded. Sample programs and other information is available for those doing custom programming. Click through to pictures of accessories on the price list. News is posted quickly, and distributors are identified. www.frye.com.
---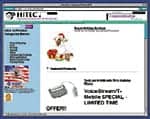 HITEC
Visit HITEC's redesigned interactive Web site, launching late January 2003, at www.hitec.com. HITEC's e-commerce store enables you to shop at your convenience for all of your assistive technology needs, including amplified telephones, TV listening devices, loud ringers, and more. The site features easy navigation, detailed product information, clear diagrams and photos, and extensive hearing loss resources. Dealers will have an exclusive site, www.hiteconline.com, in the near future. www.hitec.com.
---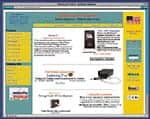 Lightning Enterprises
Lightning Enterprises develops and manufactures hearing aid repair products and equipment, and offers a Web site which includes company and product information, new product announcements, "Web site only" special offers and promotions, newsletter subscription, and distributor information. This certified site also includes account generation and secure online ordering for convenience. www.lightning-enterprises.com.
---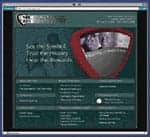 NBC-HIS
The National Board for Certification in Hearing Instrument Sciences (NBC-HIS) Web site can be found at www.hearingnbc.org and is an essential tool for patients, practitioners, and other industry professionals. It provides a one-stop shop for information, including the background and history of NBC-HIS, steps to take towards becoming board certified, continuing education opportunities, industry news, and advice for patients. Contact: Brenda Cole, NBC-HIS, (734) 522-2900; www.hearingnbc.org.
---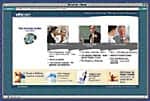 Oticon
The Oticon Web site, www.oticonus.com, offers in-depth information about the company, history, and current products, such as Adapto, Atlas, and Ergo. The site also provides information on Oticon's special programs, such as Power Support and OtiKids. A hearing center locator is provided to help consumers locate local hearing care professionals, and your patients will also find much more useful information on hearing health. www.oticonus.com.
---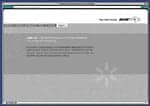 Power One/Varta
The Power One Web site is designed as an excellent resource for people who either dispense or use hearing devices. The site provides complete battery data, cross reference information, and news about hearing aid battery technology. Under the "features" section, visitors can read detailed test results and learn about innovative, product packaging. Dispensers can learn about sales incentives as well as the Power One Bonus Card program. Visit the site at www.powerone-batteries.com. For further details, contact Asela Jayampathy, (800) 468-2782, ext 205.
---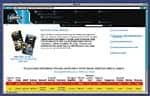 Rayovac
Visit your business-building partner, Rayovac ProLine, at www.rayovac.com. Here, you'll find everything you need to order free customized marketing materials. Enjoy the flexibility of selecting customized battery club booklets, coupons, or punch cards. In addition, select a free personalized postcard design for your next direct marketing effort. ProLine's site is designed to direct consumers to you. They have easy access to the Rayovac hearing care professional locator, also on the site. Other handy features like the battery cross reference guide, sales representative map, and informative articles is designed to make this site an invaluable resource for hearing care professionals. www.rayovac.com/products/hearing/proline.shtml.
---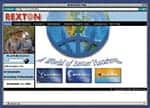 Rexton
Featuring Rexton's extensive product line in an easy-to navigate format, www.rexton.com is an information tool for consumers and professionals alike. And for those looking to conduct business via the Web, Rexton-online allows hearing care professionals to manage their account online. And coming in early 2003: online payment capabilities, BTE ordering, and Rexton's very own custom electronic order form. www.rexton.com.
---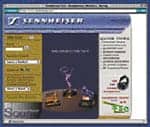 Sennheiser
Sennheiser offers a complete range of assistive listening systems for people who are hard of hearing. These products range from TV listening systems to personal FM systems to soundfield amplification systems for classrooms. From the company's Web site, you can obtain detailed product descriptions, view photos of each product, and download technical specifications. New or refurbished products (at a significant savings) can be ordered easily on-line. Learn more about Sennheiser and its broad product offering by visiting www.sennheiserusa.com.
---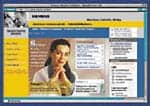 Siemens
Siemens created Online SHI to make both ordering new custom products and placing repair orders convenient and easy with its unique e-Form. The site also provides access to account information, order tracking, and warranty information. The password-protected site grants registered members convenient 24/7 access to Siemens. Visit Online SHI via www.siemens-hearing.com/pro. To register, contact a Siemens Sales Representative at (800) 766-4500.
---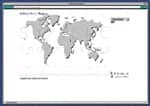 Sonic Innovations
SONIC innovations has a brand new Web site. It offers easy navigation for either the professional or the consumer. The "Locate a Dispenser" section has been updated to allow consumers to search by city and state, state alone, or zip code. Additionally, there is a feature that enables a consumer to search for a hearing care professional who specifically offers NATURA® 2 SE, ALTAIR®, TRIBUTE™ or adesso™ hearing aids. Take a tour of the site and see what www.sonici.com can do for you.
---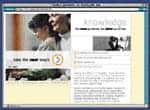 Starkey Laboratories
Starkey Laboratories comprehensive Web site reportedly located www.starkey.com takes a unique approach compared to other manufacturers' sites. The goal of Starkey.com is to build consumer confidence when people are seeking hearing help by addressing the myths, facts, and expectations associated with hearing aids. Starkey.com also features a robust professional portal focusing on consumer advertising material, product information, services, government resources, corporate philosophy, and how to become a Starkey partner. The portal was designed to augment Starkey's excellent customer service by offering dispensing professionals an outlet to obtain the valuable information to ultimately provide the best possible hearing care. www.starkey.com.
---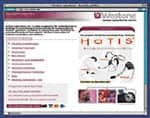 Westone
Westone's Web site features a powerful dispenser search engine to drive end-users to hearing care professionals across the country. The latest version of the site also features a complete mini-site designed specifically for hearing healthcare professionals. New features include an earmold style guide, materials and colors guide, articles, FAQs, downloadable marketing materials,West-Tone's newsletter archive, and a hearing professional online store. www.westone.com.
---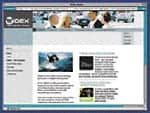 Widex
The Widex Web site, www.widex.com, features a wealth of information on the company's various products. In addition to a new full-color look at the Senso Diva hearing aid, the site features news articles and other media coverage, testimonials, FAQs, and a special section on children's hearing issues. Other product overviews include the Bravo series, Senso Plus, Senso Performance, and maintenance questions. www.widex.com.
---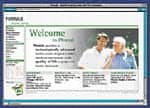 Phonak
Phonak Hearing Systems welcomes visitors to its Web site at www.phonak.com. The site offers a complete product description section, currently highlighting the company's Supero digital hearing aid. In addition, the site has separate sections for children and investors, as well as a media center featuring up-to-date news stories and features about Phonak products. Site visitors can also read an online version of the company's most current annual report, and use a search engine to find exactly what they're looking for. www.phonak.com.
---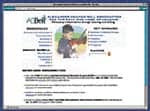 AG Bell Association
The Alexander Graham Bell Association for the Deaf and Hard of Hearing (AG Bell) offers a comprehensive Web site at www.agbell.org. Visitors to the site will find a wealth of information and resources on hearing loss, financial aid, and other topics, as well as an up-to-date news and information section. In addition, browsers can view openings on the job board, take a look at upcoming conventions and conferences, and order books and periodicals online. Visit www.agbell.org, and also learn how to become a member of this organization. www.agbell.org.
---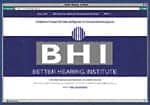 Better Hearing Institute
Go to www.betterhearing.org to visit the home page for the Better Hearing Institute and its Physician Referral Development program. Visitors to the site can enroll in BHI's program, which includes a CD-Rom training course in physician marketing. In addition to enrolling in the program, site users can access a number of links to multiple resources for additional information on hearing loss and available treatment options. www.betterhearing.org.