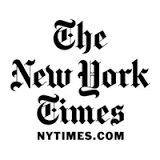 In his coverage of the AudiologyNOW! 2016 Convention held April 13-16 in Phoenix, Ariz, writer Andrew Pollack of The New York Times says that while the latest hearing aid technologies on exhibit at the convention were impressive, the real issue on event attendees' minds was how the consumer electronics industry is encroaching on hearing aid business, offering personal sound amplification products (PSAPs) that are far less expensive and available direct-to-consumers without the involvement of hearing care professionals.
Pollack reports that the competitive pricing of PSAPs as potential over-the-counter alternatives to costly hearing aids is forcing organizations and groups such as the Food and Drug Administration (FDA), the Institute of Medicine (IoM), and the President's Council on Advisors on Science and Technology (PCAST) to re-examine the entire system for providing hearing aids, "which critics say is too costly and cumbersome, hindering access to devices vital for the growing legions of older Americans."
See Pollack's article here, which provides an overview of the current state of the hearing healthcare industry, taking into account the impacts PSAPs and other factors are having on hearing aid business. For additional information on how the issues raised by Pollack are being handled by the various groups mentioned, read the latest articles from The Hearing Review on the recent FDA Workshop, previous comments on the PCAST recommendations, and concerns discussed in recent IoM meetings.
The NYTimes.com article and other reports notwithstanding, hearing aid sales continue to grow, as reported by Hearing Review Chief Editor Karl Strom in this April 20, 2016 article.
For additional information on hearing aid pricing, including a patient's typical path to purchasing hearing aids, read about the April 13 "Path to Purchase" Symposium, co-hosted at AudiologyNOW! 2016 by CareCredit and The Hearing Review, which addressed these topics. The article is posted on 4MyHearingBiz, a new Hearing Review community website brought to readers courtesy of CareCredit and devoted to the education and reporting on the practice of hearing healthcare. Additionally, the free webinar, "How Low Can You Go? Practical Considerations When Offering a Low-priced Hearing Aid," provides some interesting information on hearing aid pricing.
Source: Business Day section, The New York Times