E.A.R. Inc announced that it will be offering three specific training programs throughout 2021. Guidelines and dates for making choices are described below. E.A.R. recommends that participants review the course descriptions to determine which one is best suited to meet his or her needs and fill out the form here (scroll to the bottom of the page) so they can direct you to the correct registration process.
Related article: E.A.R. Inc and Robert Traynor Audiology to Offer Training Seminar for Industrial and Recreational Hearing Market
Currently, E.A.R. has three CAOHC courses scheduled for Occupational Hearing Conservationists. CAOHC courses are designed for those that maintain on-site industrial hearing conservation programs. CAHOC courses recommended by E.A.R, Inc provide posted dates and times. Private courses may be scheduled independently upon request.
All classes will be limited in size and subscribe to CDC COVID-19 safety recommendations, according to E.A.R.
A. CAOHC SANCTIONED OCCUPATIONAL HEARING CONSERVATIONIST COURSE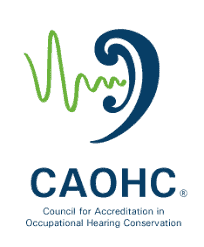 This CAOHC (Council for Accreditation in Occupational Hearing Conservation) training seminar is an approved course for certification as an Occupational Hearing Conservationist (OHC) or for those that require OHC recertification in the U.S.A.
The full certification CAOHC course is 2 ½ days of instruction and practicum for those not previously CAOHC certified.
The one-day recertification refresher course is for those with unexpired CAOHC certification. Courses will be held at designated venues and times throughout the US.
Companies who prefer training at their site should simply indicate this preference on the form which can be accessed here and they will be contacted independently for arrangements. Upon successful completion of the examination CAOHC certificates are valid for a five-year period. CAOHC courses are designed to be product neutral but are permitted to show or describe products and services used throughout the hearing conservation industry.
NOTE: Those seeking recertification must ensure that their certificate is valid at the time of the course. If your certificate expires before the course is offered, an extension may be obtained by calling CAOHC at (414) 276-5338.
Full Certification courses are $695 and Recertification courses are $395 and offered by Robert Traynor Audiology, LLC. Price includes instruction, practicum, all course materials, study guide, snacks, lunches, and CAOHC examination fees. Optional but highly recommended text for the course as well as for reference is Hearing Conservation Manual, Fifth Edition available online during registration for $65. CAOHC limits class size to 8 total participants.
To register click here to go to https://roberttraynor.com.
Who Should Attend: Occupational health nurses, nurses, physician's assistants, physicians, audiometric technicians, industrial hygienists, safety professionals, managers, and other safety personnel. This course is NOT recommended for audiologists.
NOTE: Participants seeking independent training for fitting customized hearing protection see section B or C. In some cases these training programs can be arranged to take place a day before or after each CAOHC seminar.
NEW DATES AND LOCATIONS WILL BE UPDATED ON A REGULAR BASIS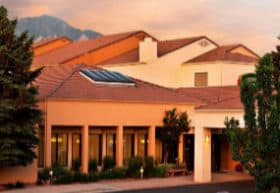 Boulder, Colorado-February 18-20, 2021
(Full Certification Participants only)
Boulder Courtyard by Marriott, 4710 Pearl East Circle, Boulder Colorado.
Rooms: $79 per night. (303) 440-4700.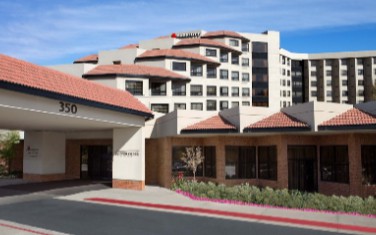 Fort Collins, Colorado-March 10-12, 2021
(Full Certification & Recertification)
Fort Collins Marriott, 350 E Horsetooth Rd, Fort Collins, CO
Rooms: $99 per night. (970) 226-5200.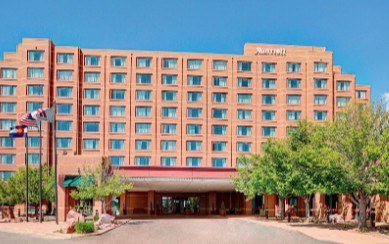 Colorado Springs, Colorado-April 26-28, 2021
(Full Certification & Recertification)
Colorado Springs Marriott, 5580 Tech Center Dr, Colorado Springs, CO
Arrangements are Pending for this hotel.
Check with [email protected] for other venues and/or to arrange private courses.
B. PRIVATE PRACTITIONERS HEARING CONSERVATION COURSE
This course is specifically designed for audiologists and hearing health care providers interested in integrating their clinical skills and services into recreational and industrial markets (https://RecreationalAudiology.com).
Content includes description of the various industrial and recreational markets, requested products and services, set-up procedures for trade shows, recreational events, and industrial accounts.
All attendees experience hands-on practicum for reprogramming traditional hearing aids as earplugs, impression taking for specific types of laboratory HPDs, and instruction for on-site fabrication and modification of instant customized hearing protection.
This is one day course will offer CEU credits for members of AAA and HIS for attending.
Scheduled Private Practitioner Hearing Conservation Courses
FILL OUT FORM HERE/ SUBMIT TO E.A.R. for REGISTRATION INSTRUCTIONS
April 23, 2021 – E.A.R. Inc, 5763 Arapahoe Ave, Boulder, CO.
Registration: Fill out form here and submit to E.A.R. Inc.
Class size: 4 students per instructor. This class currently is scheduled to have 2 instructors.
Cost: Many of these seminars are sponsored by hearing aid manufacturers. When conducted privately the tuition is $450.00 per attendee.
For Independent Instruction at your site: Indicate this on the form to discuss this option including dates and costs.
C. INDEPENDENT PROVIDERS HEARING CONSERVATION COURSE
This course has been successfully conducted nationally and internationally and is provided for independent hearing protection providers (industrial, recreational, clinical, military, or tactical) interested in learning proper procedures for fitting and /or marketing custom hearing protection and communication systems.
Courses may be scheduled at E.A.R, Inc in Boulder, Colorado or at your preferred location. Instruction and practicum are approximately 4-6 hours and includes all supplies. Training will also review the principles of industrial and recreational hearing conservation. Other topics include the newest HPD innovations in products and services such as modular electronic hearing protection, communications systems, digital recording of impressions, as well as the latest technologies in variable attenuators such as HearDefenders and Minuendos. 
This course is updated on a regular basis and has been successfully conducted throughout North America and internationally.
Class size: Recommended not to exceed 4 per instructor.
Dates & Costs: This course is set up independently and can be arranged to occur in Boulder, Colorado, or at your site.
E.A.R., Inc has also conducted this course internationally for companies and providers involved with marketing hearing protection.
Source: E.A.R. Inc