Audigy Group, Vancouver, Wash, has yanked the sheet off a completely revitalized corporate website at audigygroup.com. Built on the foundation of people—both their Members and the AG staff who serves them—the website marks a clear departure from Audigy's previous site.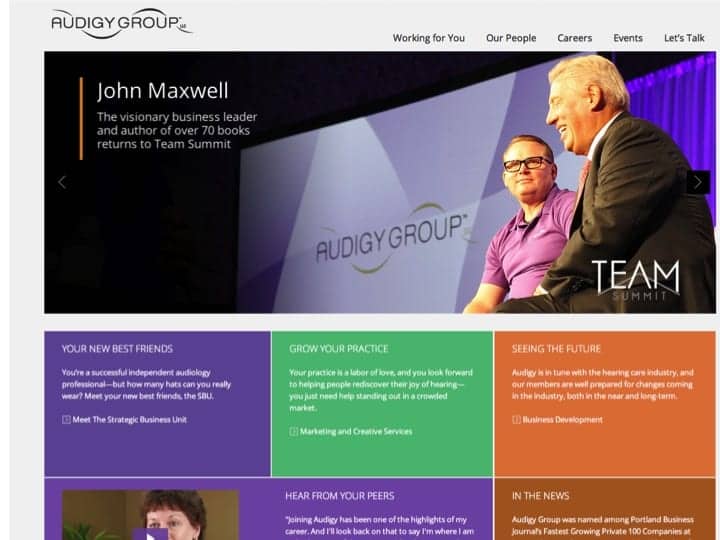 "We wanted to move away from a generic corporate look and demonstrate our values," said Will Smith, online marketing manager, who helmed the redesign, which was executed entirely by the company's internal marketing team of 34 individuals. "The sense of community we have here in the office, and with our Members across the continent, is central to who we are. It became a very natural focus of the site as we started building."
Chock-full of video testimonials from Audigy Members, photos from team-building and training events, and bios of everyone on the Audigy staff, the site offers visitors a clearer sense than ever of Audigy's passion for assisting its Members in achieving their personal, professional, and financial goals through the health of their practices, says the company.
"In the past, people didn't have a clear sense of who we are and the 'why' behind what we do. They thought we were a buying group," said VP of Marketing Misty Stern. "We've really used the site to break down how our services enable our Members to pursue their passion for helping people hear. What's more, searching is easier, finding events is easier, getting in touch with us is easier—there's a much better flow to the site now. I'm proud of what the team has done."
Audigy Group's new website is live now at www.audigygroup.com.
Source: Audigy Group