Audiologists and other health care practitioners may spend a lot of time and effort on search engine optimization (SEO) and simply "being found" on the Internet, but too often they don't pay enough attention to the landing zone. "We've been pushing the need to have a strong digital presence and that really starts with a website," stresses Robin Sanz, senior market manager, Fuel Medical Group, Camas, Wash. "Having a custom-designed, user-friendly site that is responsive for both mobile and tablet viewing is ideal. When people search for you, they are going to go to your website and see what it looks like."
The rise of the global pandemic has only raised the stakes for strong web-based marketing in the audiology realm. "With everything that's happened with COVID, you can't ignore the massive switch to digital," adds Stuart Lyon, director of Brand Development, Fuel Medical Group. "Internet usage with everything that's happened has gone up so much with stay-at-home orders and people being careful. Social media usage has gone up. People are posting more."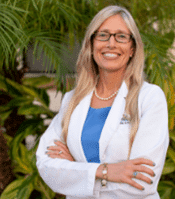 Some of that posting is in the form of reviews on Google, Yelp, and elsewhere. Satisfied customers usually don't mind sharing their positive experiences, but they need to be reminded. "We have hundreds of 5-star reviews, and that's a big determining factor for patients to come to us," says Stacy O'Brien, AuD, at Florida-based Atlantic Hearing Balance and Tinnitus Center. "We designate certain appointments to automatically get an email asking for reviews, and that feature is embedded in our EMR [electronic medical records] system. Occasionally, I will ask if I can take a video [of their positive review] and I'll whip out my iPhone. I'll ask if I can make the video public [via Facebook or other platforms], and then they sign a release."
Physician marketing remains crucial, and that role has morphed into a full-time position at O'Brien's practice. "We pay somebody to go out and nurture those relationships, and to set up 'lunch and learns' where we actually sit down with physicians," she says. "We also do a campaign every month for each zip code location. We send birthday cards. We do nine 'better hearing' events every year. We're gaining traction with these efforts."
For about three years, O'Brien wrote an informational education piece for the local newspaper. The information she shared was purposely designed to provide "life changing education" and avoid the types of articles that emphasize the "commoditization" of the profession. In combination with several guest spots on the radio, O'Brien has been able to establish a marketing presence that emphasizes expertise and education.
Related article: Battle Big Box and Online by Honing Practice Strengths and Offering Options
When sending mailers to patient about the various events, O'Brien reveals: "We always put 'interest free financing' available, and we have a lot of patients who use that. It really helps us. When a patient comes in, they've put this off an average of 7 to 10 years, and you basically have an hour and a half to remind them of what they are missing and why they should do something about it now—and in most cases why they should pay you more than anyone wants to pay. When you get a patient who is on the fence, those financing options are amazing."
Ally Lending, the personal lending arm of Ally Bank, offers guidance about marketing and information for patient financing of hearing aids.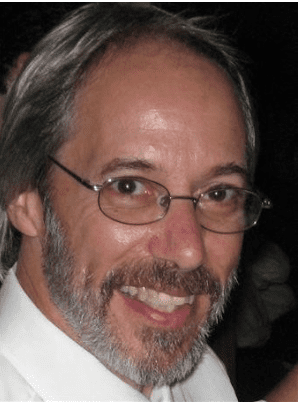 When patients express their satisfaction with better hearing, superior care, and convenient financing, John Greer Clark, PhD, professor emeritus in the Department of Communication Sciences and Disorders at the University of Cincinnati, points out that there is still a place for a bit of low-tech marketing. "Develop the habit of asking long-time satisfied patients to refer friends," he explains. "You can say, 'I'm glad I have been able to help you. There are so many people who unnecessarily suffer with bad hearing. If you know someone who you think I could help, would you pass this on to them?' Then we can give a business card, or a 'refer-a-friend card' that offers a carton of batteries to the patient who makes the referral…There is no other means of advertising with as great an ROI."