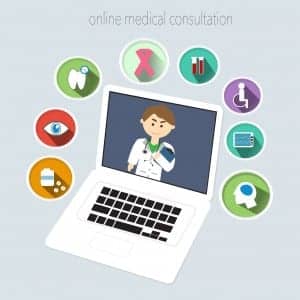 Recognizing that formalized training in telemedicine is not widely offered to physicians-in-training, the American Medical Association (AMA) has announced its adoption of a new policy during its Annual Meeting that is aimed at ensuring medical students and residents learn how to use telemedicine in clinical practice. The new policy specifically encourages the accrediting bodies for both undergraduate and graduate medical education to include core competencies for telemedicine in their programs.
According to the AMA, the new policy also reaffirms existing AMA policy, which supports reducing barriers to incorporating the appropriate use of telemedicine into the education of physicians. "The vast majority of medical students are not being taught how to use technologies such as telemedicine or electronic health records during medical school and residency," said AMA Immediate Past President Robert M. Wah, MD. "As innovation in care delivery and technology continue to transform healthcare, we must ensure that our current and future physicians have the tools and resources they need to provide the best possible care for their patients. In particular, exposure to and evidence-based instruction in telemedicine's capabilities and limitations at all levels will be essential to harnessing its potential."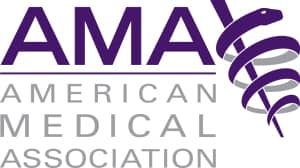 This policy action extends the AMA's ongoing work with 32 of the nation's leading medical schools to create "the medical school of the future." As part of the AMA's Accelerating Change in Medical Education Consortium, the 32 schools are working together through a learning community to incorporate the newest technologies that will help prepare future physicians to practice in the changing healthcare environment and better provide healthcare services to underserved populations.
The AMA launched its Accelerating Change in Medical Education initiative in 2013 to bridge the gaps that exist between how medical students are trained and how healthcare is delivered. The AMA has since awarded $12.5 million in grants to 32 medical schools to develop innovative curricula that can ultimately be implemented in medical schools across the country. These innovative models are already supporting training for an estimated 19,000 medical students who will one day care for 33 million patients each year.
Several of the schools are reportedly developing and implementing innovative projects focused on technology. For example, Indiana University School of Medicine created a teaching electronic health record (EHR) course using de-identified data to ensure medical students have access to EHRs during their medical training, which is now being implemented in other medical schools. Additionally, the University of North Dakota School of Medicine and Health Sciences is using advanced simulation and telemedicine technologies to help students develop skills specific to the needs of rural or remote communities.
The AMA's focus on telemedicine is interesting in light of growth in the area of teleaudiology and telecare.
Source: American Medical Association (AMA)
Image credit: © Pppfoto15 | Dreamstime.com; AMA