Hearing Health Foundation (HHF), a nonprofit funder of hearing and balance research in the US, announced the appointment of Lisa Goodrich, PhD, of Harvard Medical School, to the role of Scientific Director of the Hearing Restoration Project (HRP).
The HRP is an international consortium of researchers dedicated to finding cure(s) for hearing loss and tinnitus. HRP scientists work to understand how to regenerate dead or inactive inner ear hair cells in the mouse with the ultimate aim of replicating this process to restore hearing in humans.
Related article: Hearing Health Foundation Recognized by 'Consumer Reports'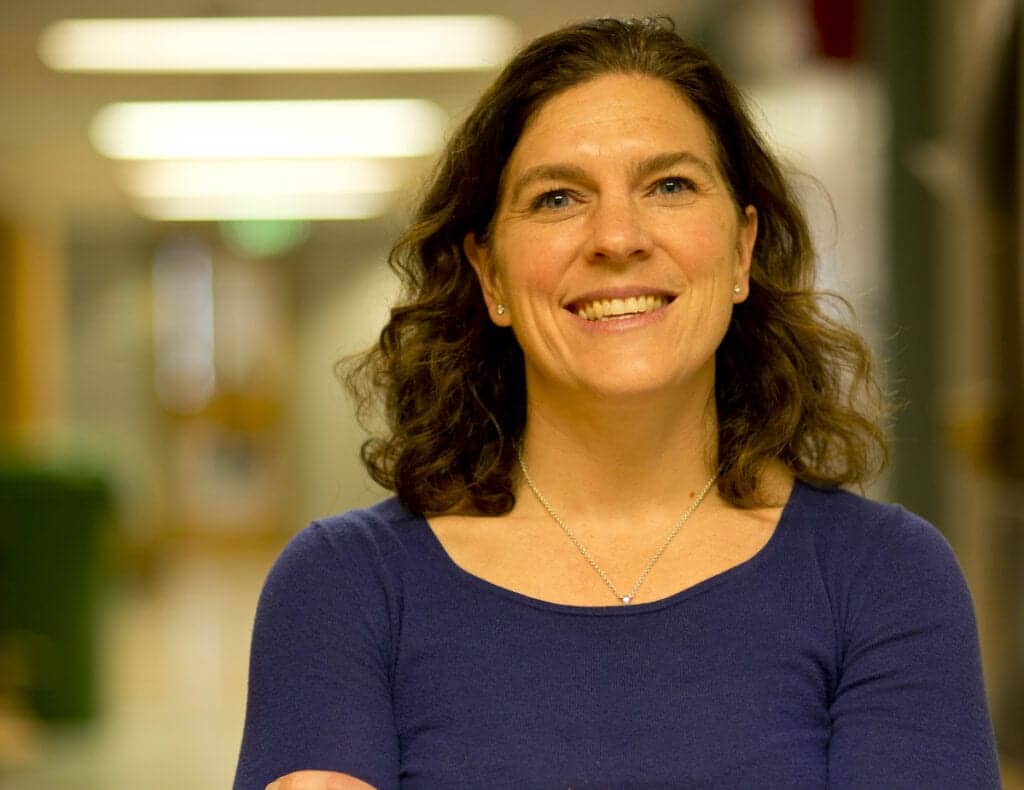 Goodrich will assume the new role immediately. A professor of neurobiology whose lab focuses on how neural circuits develop and function, Goodrich has served as a member of HHF's Scientific Advisory Board (SAB) since 2016. The SAB is the body of hearing and balance experts that provides guidance and support to the HRP. Peter Barr-Gillespie, of Oregon Health and Science University, who served as Scientific Director of the HRP from 2011, will, in turn, join the SAB.
A search committee of senior researchers in the field conducted an international search for the next Scientific Director of the HRP and was impressed by Goodrich's "qualifications, proven leadership skills, and sincere enthusiasm for the consortium's work." Goodrich's work focuses on both inner ear and retinal sensory cells, which will allow her to contribute a comparative perspective to the HRP's work.
Goodrich received her BA in biological sciences from Harvard University and her PhD in neuroscience from Stanford University. She completed postdoctoral training at University of California, San Francisco, before joining Harvard Medical School in 2002. The recipient of a number of major funding awards, she and her lab at Harvard are currently funded by four NIH awards (NIDCD, NEI, and NINDS). 
In addition to her service as a member of the SAB, Dr Goodrich also served for a number of years as a reviewer for HHF's Emerging Research Grants program, which provides seed money to researchers working on the entire spectrum of hearing research and balance research, including many underfunded areas of otology.
In her new role, Goodrich will oversee the work of the entire HRP consortium, made up of researchers in the areas of hair cell regeneration and bioinformatics, whose work has already contributed significantly to the field.
Goodrich remarked, "I am excited to work with consortium members during this critical juncture, as the HRP moves into the next phase of its strategic plan. Building on nearly 10 years of fruitful efforts to identify pathways that may promote inner ear hair cell regeneration, this team of creative and talented scientists are moving us ever closer towards a cure. Collaboration and communication are key to scientific advancement, and I am eager to help HRP researchers and the wider research community to harness the incredible potential that is inherent to the consortium model."
Source: HHF
Image: HHF