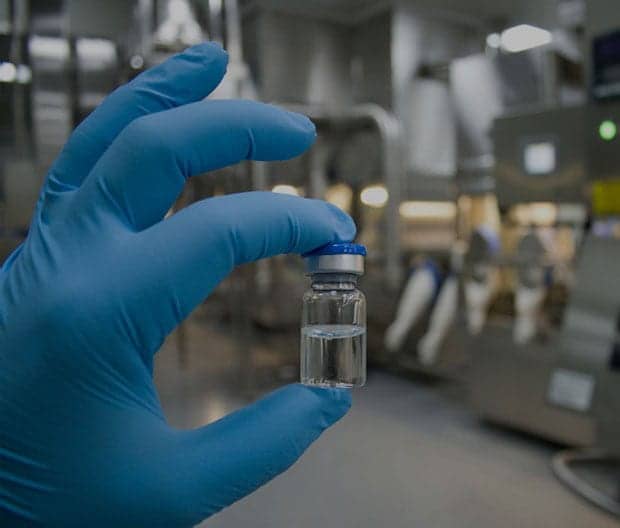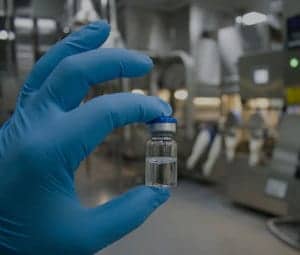 Auris Medical Holding AG, a clinical-stage company dedicated to developing drugs that address important unmet medical needs in otolaryngology, has announced that it has initiated patient enrollment in the ASSENT Phase 3 clinical trial of AM-111, a drug for idiopathic sudden sensorineural hearing loss, or ISSNHL, which is also known as sudden deafness.
"With the enrollment of our first patient in the ASSENT trial, our pivotal program for AM-111 is now fully initiated," said Auris Medical Founder and CEO Thomas Meyer. "For many patients, sudden deafness is a very frightening experience and may result in chronic hearing loss and tinnitus as well as a significantly reduced quality of life. The start of ASSENT is yet another important milestone on our way toward the development of AM-111 as the first specific therapeutic for acute inner ear hearing loss."
According to Auris Medical, the ASSENT trial is a randomized, double-blind, placebo-controlled study evaluating the efficacy, safety and tolerability of single-dose intratympanic administration of AM-111. The trial is being conducted in the US, Canada and South Korea and is set to enroll approximately 300 patients who are suffering from severe to profound ISSNHL within 72 hours from onset. Patients will be randomized to receive AM-111 0.4 mg/mL, 0.8 mg/mL or placebo in a 1:1:1 ratio; oral corticosteroids will be given as background therapy. The primary efficacy endpoint for the trial is the improvement of pure tone hearing thresholds from baseline to Day 91.
ASSENT is the second of two pivotal trials in Auris Medical's Phase 3 clinical development program for AM-111. The first trial, HEALOS, which is being conducted in several European and Asian countries, was initiated in November 2015 and is enrolling approximately 255 patients. In the Phase 2 clinical trial program, patients with severe to profound hearing loss who were treated with AM-111 0.4 mg/mL showed a statistically significant improvement in hearing threshold, speech discrimination and a higher rate of complete tinnitus remission compared with placebo.
Acute Inner Ear Hearing Loss
Acute injury to the cochlea, either from overexposure to noise, bacterial or viral infections, inflammation, or vascular compromise, may result in damage to inner ear hair cells and neurons, and acute hearing loss. Thanks to cellular defenses and intrinsic repair mechanisms, a certain amount of hearing loss can be recovered in the days immediately following the exposure or insult. However, the remaining hearing loss is irreversible. Acute inner ear hearing loss may be accompanied by other disorders related to the inner ear such as dizziness or tinnitus, and if it develops into permanent hearing loss, it may have chronically debilitating consequences. Hearing loss can have a serious impact on professional and personal quality of life, either through avoidance or withdrawal from social situations, reduced alertness and increased risk to personal safety, impaired memory and ability to learn new tasks, or reduced job performance and earning power. To date, there exists no treatment for acute inner ear hearing loss with proven efficacy.
AM-111, the Drug Being Tested in the Clinical Trial
AM-111 contains the synthetic peptide D-JNKI-1 (D-stereoisomer of c-Jun N-terminal Kinase Inhibitor 1), a cell-penetrating inhibitor of the JNK stress kinase. JNK is activated following various types of cochlear insults (stress) that cause acute inner ear hearing loss and plays a key role in the apoptosis of cochlear hair cells and neurons as well as in inflammatory responses. By blocking JNK, AM-111 protects stress-injured cochlear cells and helps to prevent or reduce chronic hearing loss. AM-111's otoprotective effects have been demonstrated in various animal models of cochlear stress, including acute acoustic trauma, acute labyrinthitis (inflammation), drug ototoxicity (aminoglycosides), bacterial infection, cochlear ischemia, and cochlear implantation trauma. Clinically, AM-111 has been evaluated in two completed trials and is currently being tested in two pivotal Phase 3 trials. It is administered intratympanically in one single dose. AM-111 has orphan drug designation from both the US Food and Drug Administration and the European Medicines Agency.
Source: Auris Medical
Image Credit: GenVec