House Research Institute (HRI) is recruiting patients for a Phase II clinical trial to test a medication that may slow the progression of Neurofibromatosis Type-2, commonly referred to as NF2.
NF2 is a genetic disease characterized by noncancerous tumors in the central nervous system. The disease occurs in 1 in 25,000 births in the United States. A diagnosis of NF2 is made when tumors, called vestibular schwannomas or acoustic neuromas, are found on both auditory nerves. The growth of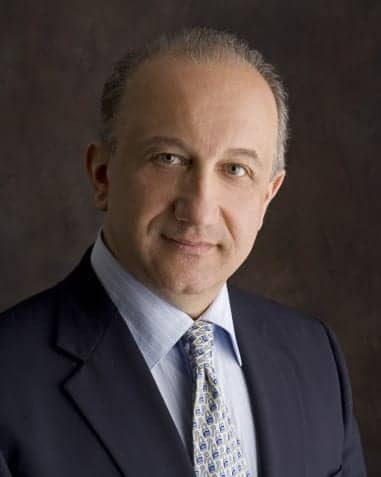 Marco Giovannini, MD, PhD
the tumors can lead to hearing loss, facial paralysis, and balance difficulties because the tumors are located on the auditory, balance, and facial nerves. When the tumors are surgically removed, patients are often left completely deaf.
The clinical trial is investigating the medication RAD001 (everolimus), an analog of rapamycin, to see if the drug is effective in slowing the growth of the vestibular schwannomas in NF2 patients. The preclinical research results are promising, according to an HRI press release.
"It was an exciting moment when we first saw the potential effect of this drug on NF2 tumors in our preclinical NF2 mouse model. It is a good candidate for clinical trials in humans," said Marco Giovannini, MD, PhD, House Research Institute principal investigator.
To be eligible to participate in the study, patients must have at least one vestibular schwannoma, which has shown growth in the prior 12-month time period. Patients must also be between 16 and 65 years old. Up to 25 patients will be enrolled in the clinical trial.
The study consists of taking RAD001 orally for 12 months or until the tumor shows growth. Tumor growth will be monitored with several MRI scans throughout the 12 months of the study.
In addition to the primary objective of the trial, the secondary objective is to see if RAD001 slows the growth of other central nervous system tumors the patients may have and to see if the patients experience any changes in their hearing.
For more information on the clinical trial, visit http://clinicaltrials.gov/show/NCT01345136.
Support for this House Research Institute clinical trial is provided by Novartis Pharmaceuticals Corp, the manufacturer of the rapamycin analog RAD001 used for this study, Advocure NF2, and by a grant from the Department of Defense.
SOURCE: House Research Institute