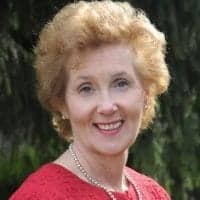 The Board of Trustees of the Hearing Loss Association of America (HLAA) has announced that its executive director, Anna Gilmore Hall, RN, MS, CAE, is leaving after serving the organization in this role for the past two and a half years.
HLAA reports that Hall and her husband are planning to relocate to Florida and seek employment there. Upon her resignation, Hall noted that she had enjoyed her tenure as executive director of the HLAA, and believes it is a great organization.
"The Board thanks Anna for her dedication and service over the past two-and-a-half years," said Margaret Wallhagen, PhD, chairperson of the HLAA Board of Trustees. "Anna has effected many positive changes and leaves HLAA poised for future growth."
Stepping in as acting executive director is Barbara Kelley, who has been with HLAA for 28 years and has served as its deputy executive director for the past 8 years. As a search is conducted for the executive director's position, Kelley will lead activities related to the organization's mission and recent position statements, as well as its efforts to emphasize the importance of a patient-centered approach to hearing health care.
Hall had brought 20 years of experience to her role with HLAA, including direct experience helping nonprofit organizations to achieve strategic and growth objectives. Before joining HLAA, Hall had worked in executive planning, administration, communications, and marketing in the nonprofit sector. Just prior to assuming the executive director position at HLAA, Hall had been the executive director of Practice Greenhealth. She also had held executive leadership positions with the American Nurses Association and the Maine State Nurses Association.
In recent months, Hall had worked with the HLAA Board and Strategic Planning Committee to revise its Statement of Strategic Intent, and this updated document is expected to help guide the organization forward in its endeavors during 2016 and beyond.
HLAA produces the Walk4Hearing® in 22 cities across the country, publishes the bimonthly Hearing Loss Magazine, holds annual conventions (Convention 2016 is in Washington, DC, June 23 – 26), advocates for the rights of people with hearing loss, conducts educational webinars, and has an extensive network of chapters and state organizations across the country.
Source: HLAA