The CareCredit Caring Communities Program in Costa Mesa, Calif, announced that it is helping make a difference in the hearing health of children with a $25,000 grant to the Miracle-Ear Foundation. This donation marks the third consecutive year that CareCredit, a provider of patient financing, has contributed to the Miracle-Ear Foundation. It is anticipated that more than 20 children will be helped with this new donation.
CareCredit reports that it created the Caring Communities Program to support charitable organizations, through financial and volunteer contributions, enabling them to have a greater impact in the communities they serve and help more people access needed care.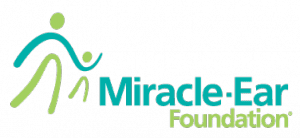 The Miracle-Ear Foundation is a 501(c)(3) nonprofit organization that has provided children of low-income families with hearing healthcare for more than 20 years. Diagnostics, hearing aids and follow-up care are offered at no cost to children whose parents are not in a financial position to purchase quality hearing assistance. In addition, the foundation helps educate families about hearing loss and its effect on children.
"As a company, our mission is to help more patients get the care they need," said Greg Pierce, senior vice president at CareCredit. "CareCredit is proud to continue working with the Miracle-Ear Foundation in furthering their efforts to help provide care to underserved children."
Previous grants provided by CareCredit have enabled nearly 50 children across the United States to receive hearing aids and support services, with a focus on New Jersey and Utah.
"There is no greater joy than providing a child the ability to hear," said Jenni Hargraves, Miracle-Ear Foundation director. "This contribution will have a significant impact on our foundation and our ability to give the Gift of Sound™ to children with hearing loss."
For more information about Miracle-Ear and the CareCredit Caring Communities program, visit the CareCredit and Miracle-Ear websites.
Source: Miracle-Ear; CareCredit