Starkey announced that it hosted a group of local Special Olympics athletes and their families, along with leaders from Special Olympics Minnesota, in its US Bank Stadium turf suite for the Minnesota Vikings. In addition to watching the game from "one of the closest suites in the NFL," the group was visited by the Minnesota Vikings Cheerleaders, former players, and team executives, according to the announcement.
Starkey's corporate social responsibility program, Starkey Cares, launched a global partnership with Special Olympics International in March of 2022, which named Starkey the exclusive global supplier of hearing instruments for the Special Olympics Healthy Athletes Healthy Hearing program and pledged to increase access to hearing health services worldwide for individuals with intellectual and physical disabilities. Since launching the partnership, Starkey said it has fit over 100 Special Olympics athletes with free hearing aids at the USA Games in Orlando and the Unified Cup in Detroit. This month Starkey Cares will travel to Puerto Rico with Special Olympics to help athletes in need.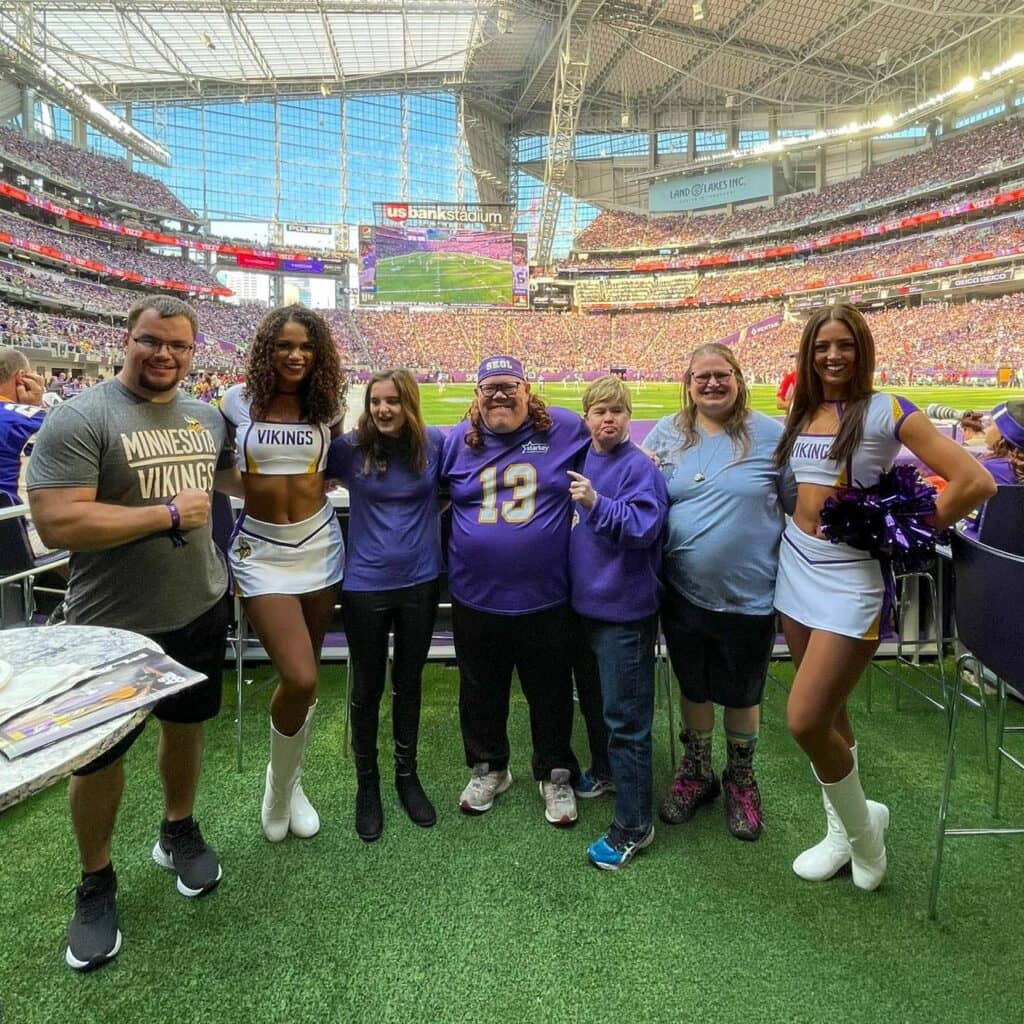 "Hearing is our connection to the world around us, which is even more vital for Special Olympics athletes who need to be connected to their coaches, teams, and the people who love and support them," said Jake Spano, Director of Corporate Social Responsibility at Starkey. "Many of the athletes we hosted at the Vikings game have been fit with Starkey hearing aids through our Starkey Cares program, and it was an honor to see how their newfound hearing health had changed their lives while enjoying a Vikings win with them." 
About Starkey
Starkey is a privately held, global hearing technology company headquartered in Eden Prairie, Minnesota. Owned by Bill Austin since 1967, Starkey is known for its design, development, and distribution of comprehensive digital hearing systems. Led today by President and CEO Brandon Sawalich, Starkey has more than 5,000 employees, operates 29 facilities, and does business in more than 100 markets worldwide. Learn more at starkey.com. 
Source: Starkey
Images: Starkey