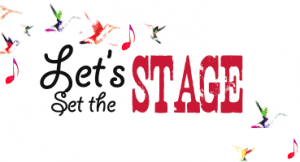 The 68th International Hearing Society (IHS) Convention was held September 19-21, 2019 at the Gaylord Opryland Resort and Convention Center in Nashville. More than a dozen keynotes and special seminars were offered and a special "innovation station" was featured on Thursday afternoon featuring new technologies from Starkey, Widex, Redux, Phonak, Audioscan, Signia, and Oticon.
This year's educational opportunities included a new pre-convention workshop, "Deep Dive into Insurance Billing." Keynotes included a perspective on the what the future of healthcare will look like in 10 years by Michael Rogers and how hearing practitioners will need to evolve to stay relevant and thrive in this new environment. Starkey Hearing Technologies President Brandon Sawalich presented a manufacturers' perspective of "Innovation in Hearing Technology: 2020 and Beyond" on Friday afternoon and showed why we may experience the best decade yet for our profession, while on Saturday morning, Todd Ricketts, PhD, from nearby Vanderbilt University presented "The Future of Global Amplification Services" which, in part, looked at a patient's ability to self-diagnose, self-fit, and self-orient to amplification in the face of OTC/DIY hearing devices. The closing keynote, "The Loyalty Switch," was presented by James Kane who showed how one can build trust and confidence through the concepts of belonging, inclusion, and identity.
At the annual IHS Awards Gala on Saturday evening, a number of IHS members were honored.
Samantha Sikorski, owner of Sikorski Hearing Aid Center in Spooner, Wis, was honored with the Outstanding Professional Member Award. Sikorski has served on the International Institute of Hearing Instrument Sciences (IIHIS), and chaired the Managed Care and Compliance Committee, as well as the Advanced Education sub-committees which seeks to grow and advance educational opportunities for IHS members. She also serves as the Secretary and Treasurer of the Wisconsin Alliance of Hearing Professionals and is the organization's chair for its 2020 convention. Sikorski has also spent a large amount of time on the issue of insurance payments for hearing aids and related services, and wrote a 180-page workbook and reference guide for those who attended the pre-convention "Deep Dive" workshop to assist billers in ensuring compliance, accuracy in billing, and claim adjudication. This workbook will become a new educational resource for all members of IHS.
Scott Lau who has owned a Miracle Ear franchise based in Eau Claire, Wis, for over 12 years, was awarded the Hearing Review Professional Leadership Award. Lau and his wife, Jinette, have built their business from 3 locations in 2001 to over 30 hearing centers in Wisconsin, Michigan, and Minnesota by staying focused on the development and effective execution of processes and protocols that today's consumers expect and require. He has been involved in the professional organizations for many years, and in January 2018 became Chair of the Board of Directors of the National Board for Certification in Hearing Instrument Sciences (or NBC-HIS). He also serves as Secretary and Treasurer of the Minnesota Hearing Healthcare Providers Association. Lau is also very involved in several of his community organizations, most notably the Eau Claire YMCA.
The James P. Lovell Advocacy Award was given to Ralph Jackson of Ralph Jackson Hearing Aid Service, Albany, Ga, in recognition of his achievements in advocating for the profession and the hearing impaired.
Nick Pitt of Optimal Hearing in Georgia was presented with the Emerging Professional Member Award, which recognizes an IHS member who has been licensed for less than 5 years and, during that time, has best demonstrated his or her dedication to the mission of IHS, including expanding the role of hearing aid dispensing professionals through IHS and chapter participation, leadership, volunteerism, and/or professional growth.
The 2019 Chapter of the Year Award was awarded to the Hearing Healthcare Alliance of Ohio.
The Denim & Diamonds Party on Saturday night closed out the Gala and convention, featuring live musical performances from Shane Dwight, Pryor Baird, and Yates McKendree. This year's sponsors include Miracle-Ear, Oticon, Starkey, AuDSEO, Beltone, Phonak, and the Hearing Health Foundation.
Next year. The 2020 IHS Convention will be held landmark and newly renovated Town and Country Resort in San Diego on October 1-3, 2020. For more information, visit: www.ihsinfo.org