Pardon the play on Dr Strangelove in the headline, but it's true: when I was first informed that the Web sites for The Hearing Review and Hearing Products Report were going to be joined into a single online entity, I was a touch skeptical—just as you might be right now upon hearing such news.
I mean, I'm all for embracing change, but I was so relatively new to the job when the decision was made that my initial hesitancy stemmed from the fact that I just hadn't really gotten a chance to test drive good old reliable www.hearingproductsreport.com before it was ordered up onto the rack to be retooled and revved up.
But in the months of involved development that has since taken place, here's how I came to look at it in a positive light. If you imagine the Internet as one gigantic convention center, with a hearing health care exhibit hall over in the corner, it makes much more sense from an industry perspective to have one centrally located booth rather than two that are separate.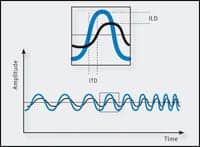 So, needless to say, any hesitation I harbored is history and now I'm excited to announce that our two dynamic and complementary hearing health care publications (I like to call us "The Aud Couple") have merged into a content-driven partnership we've named The Hearing Industry Resource. If that sounds like an ambitious title, that's because it's an ambitious endeavor scheduled to go live March 26 and can be accessed at www.hr-hpr.com. You'll want to visit not just because it is the launch point into an easily navigable clearinghouse of hearing health care industry and product news, information, and much more, but also because we're holding a sweepstakes that you can enter to win one of 10 iPods.
And in speaking earlier of that mythical gigantic convention center, you'll also want to check out The Hearing Industry Resource's inaugural blog, which will feature a steady supply of pictures, video, and text posts to report what's happening at the American Academy of Audiology's AudiologyNow! convention taking place April 2-5 in Charlotte, NC.
See you there!
Will Campbell