Sensaphonics, a company that designs and manufactures custom-fitted earphones and electronics designed to achieve safe, high-resolution audio for professional musicians and sound engineers, announced on April 1 the unveiling of the Perceptuator IEM plug-in accessory—the latest advancement in safe sound for musicians. Designed to make 65 dB sound like 100 dB, Sensaphonics says the Perceptuator plugs directly into your brain, and uses your own powerful sense memories to make you feel like you're rocking your brains out while delivering studio reference sound quality at safe levels. This results in the perception of a high-intensity monitoring experience—without hearing damage or ear fatigue.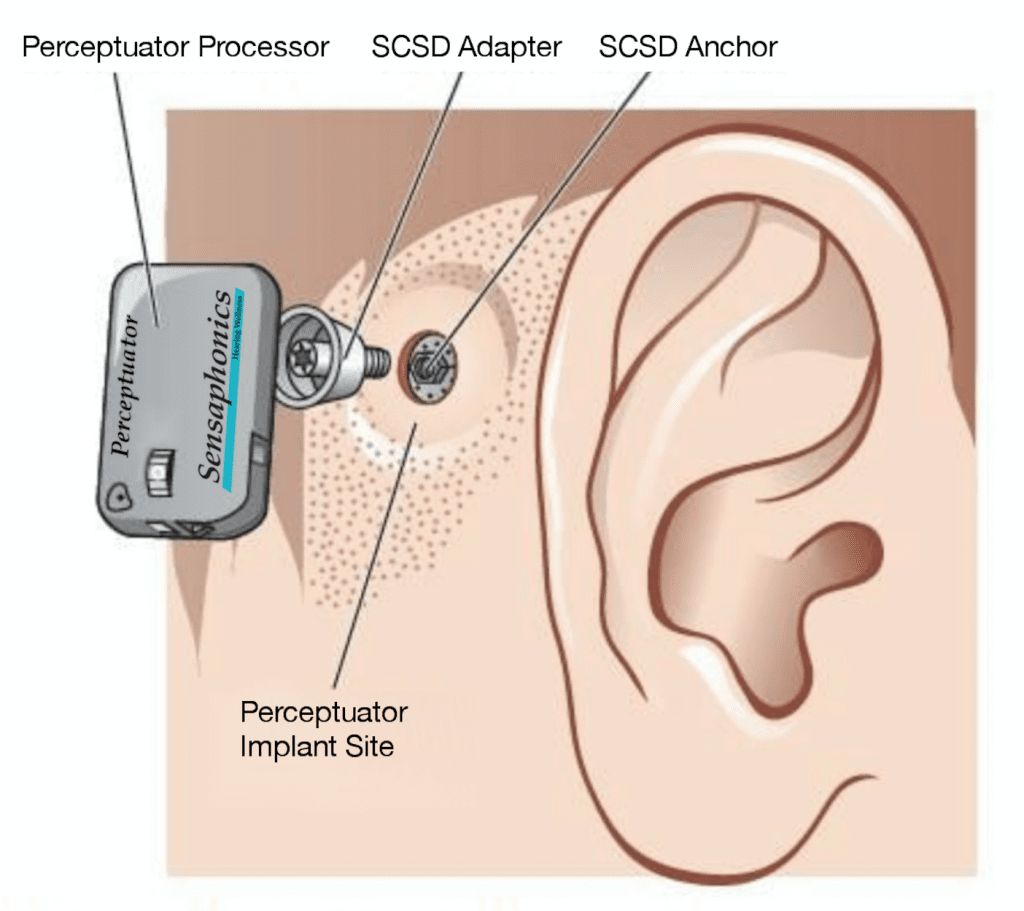 According to the company, the secret is the patent-pending SCSD, or SubConscious Self-Deception technology. The latest advancement in psychosomatic science, SCSD taps into your subconscious to bring back the same high-impact sensory experience you had the first time you sat in front of the subwoofers at a rock concert. To engage, simply plug Perceptuator's supplied cord into the headworn USB interface, attach to your IEMs, and play. Once the music starts, you can set your levels as high as you like. Perceptuator does the rest.
As you turn up the volume, Perceptuator turns up your perception of loudness—giving you that hard-rockin' sensation while keeping the actual sound levels reaching your eardrums down in the safe, sane 80-87 dB range. By feeding your own neural perception of desired loudness directly back into your pleasure centers, Perceptuator turns any IEM—even a 24-driver monstrosity—into a safe listening device.
"Perceptuator is a totally new approach to hearing wellness," notes Sensaphonics President Michael Santucci. "They say perception is reality, and our engineers applied that idea to the typical musician's brain. Once we learned how to stimulate the pleasure centers through the volume knob, it evolved into Perceptuator. Our SCSD technology lets you experience insane volume levels while keeping you safe—whether you care about your hearing or not!"
The Perceptuator comes on the heels of the company's last April 1 product release, EARbags, which deploys a sound-blocking pillow of protection around the ears in response to threatening noise.
For more information, visit http://www.sensaphonics.com.
Source: Sensaphonics