MED-EL has announced that the United States Food and Drug Administration (FDA) has approved RONDO, the world's first single-unit audio processor, according to the company. The new compact design combines the microphone, battery pack, and coil into a single externally worn processor.
The new RONDO processor can be used with all MED-EL cochlear implants. As a result, all MED-EL cochlear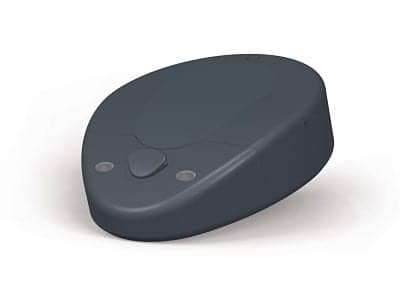 implant users will now have the option of using an audio processor without an ear hook and separate coil and cable. Instead, the processor attaches magnetically to the internal implant component. A variety of magnet strengths are available, ranging from soft to standard, strong, and super strong.
RONDO is based on the company's OPUS audio processor platform, and features MED-EL's MAESTRO System software technologies including FineHearing™, a built-in telecoil, and Automatic Sound Management. MED-EL's exclusive FineTuner remote control is used to adjust program, volume, sensitivity, and a variety of other listening parameters.
When released in the spring of 2013, RONDO will be available in four colors: anthracite, Nordic grey, crème, and ebony.
SOURCE: MED-EL