Briefs | December 2013 Hewaring Review
Information Please
Hearing Aid Tax Credit Bill Reintroduced in Congress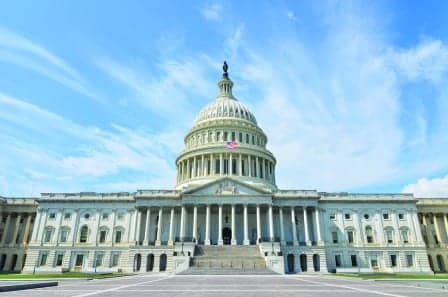 Senators Tom Harkin (D-IA) and Dean Heller (R-NV) reintroduced the Hearing Aid Tax Credit Bill on November 13, and they plan to work to ensure that the legislation is considered when Congress addresses tax reform, according to a report from the Hearing Industries Association (HIA), Washington, DC. The bipartisan bill is nearly identical to legislation introduced in the past, and it is similar to HR1317 that was introduced in the House of Representatives in February by Representatives Tom Latham (R-IA) and Carolyn McCarthy (D-NY). Both bills would provide a tax credit of $500 per device to people of all ages who need a hearing aid.
Senator Harkin has been a long-time champion of hearing healthcare issues since joining the Senate in 1985, and enator Heller has emerged as the new Republican champion in the Senate after Senator Olympia Snowe (R-ME) retired in December.
For details on the legislation, visit www.hearingaidtaxcredit.org.
FDA Issues Draft Guidance Document for Clarifying PSAP Descriptions; Consumer Update on Hearing Loss

The FDA recently released a draft Guidance Document that, when finalized, is designed to further clarify the regulatory distinctions between hearing aids and personal sound amplification products (PSAPs) beyond the original language defining PSAPs issued in its February 2009 Guidance for the Industry and FDA Staff.
The latest Guidance Document on hearing aids and PSAPs does not depart significantly from the definitions previously set forth by the FDA in 2009. The Agency regulates hearing aids as medical devices, while PSAPs are designed to enhance normal hearing rather than to address hearing loss and are therefore not subject to FDA regulation. However, the Agency in its original 2009 Guidance banned the marketing of PSAPs as hearing aids, with the intent to prohibit PSAP manufacturers from targeting hearing-impaired individuals.
It would appear that the latest Guidance Document takes a tougher stance on those PSAP manufacturers that market their products to hearing-impaired consumers and use subtle (and not so subtle) references to their hearing loss. The Draft Guidance emphasizes that "FDA relies on the intended use of each product to determine whether it is a medical device or an electronic product."
Apple to Beef Up iPhone Hearing Aid Compatibility Features
Apple is seeking to make cell phone use easier for hearing aid users. The US Patent & Trademark Office recently published a patent application from Apple that reveals improved technology coming to future iPhones.
Hearing aids do not always function well with some portable communication devices such as mobile phones. One problem that has been experienced by those who wear hearing aids and have a mobile phone is that the microphone inside the hearing aid may pick up unwanted ambient acoustic noise from the surrounding background environment. This makes it difficult for the user to discern the desired speech.
Hearing aid compatible (HAC) mobile phones are becoming more commonly available to the public. Currently, a few mobile phones contain an active noise cancellation (ANC) block that is typically implemented using digital audio signal processing techniques, to help reduce or cancel out the acoustic background noise that may be heard by a user of the mobile phone.
The ANC block attempts to cancel out the acoustic background noise by producing what is referred to as an anti-noise signal. The anti-noise signal is combined with the desired audio content, and then the receiver voice coil is driven with this combined signal. The goal is that the receiver will produce an anti-noise acoustic signal that should, in theory, cancel the acoustic background noise that otherwise would be heard by the user. This technology is also used in noise-canceling headphones.
With Apple's invention, a desired audio signal is combined with an anti-noise signal. An earpiece speaker has a voice coil that is coupled to convert the combined signal into audible form, while producing a by-product magnetic field signal.
Original citation for this article: Information please. Hearing Review. 2013, December: 74.