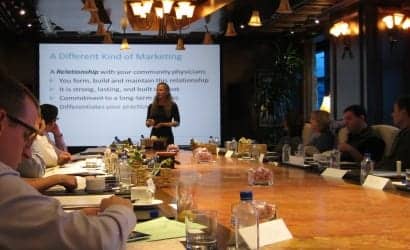 Pivot Hearing, a business development company for private hearing care practices, held its inaugural Boardroom Session at the Peppermill Resort Spa and Casino in Reno, Nev, on December 6.
Pivot Hearing was founded in early 2013 in response to the changing and challenging landscape of private independent practice. As practice owners themselves, the leadership team at Pivot Hearing developed a set of products and services that have proven to help independent audiology practices sustainably increase profits and thrive, says the company.
Attendees were exposed to a rich agenda that included sessions on new products/services offered by Pivot Hearing and industry best practices: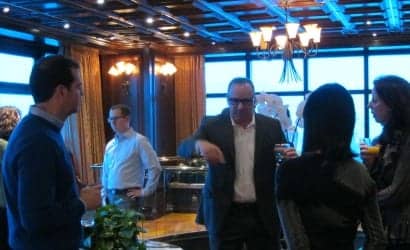 • Jeremy Kiecker, CPA, presented on Achieving Financial Peace of Mind.
• Pamela Pech from Connecting Resources LLC shared her vision for patient advocacy as a marketing alternative to waning direct mail and newspaper advertising.
• Harvey Sparks from Unitron introduced attendees to the innovative value and efficacy of Flex Trial hearing devices.
• Kathy Hirsekorn offered a "how to" session on increasing physician referrals.
• Bill Diles, MA, presented a practical and cost saving workshop on an effective way to handle same day fittings.
Pivot Hearing Boardroom Sessions are designed to be an intimate peer-to-peer exchange of information between practice owners/employees, respected industry and business figures, and Pivot Hearing staff. The Boardroom Sessions are planned several times throughout the year. For more information, visit www.pivothearing.com or call (707) 789-9191.
Source: Bill Diles/Pivot Hearing