Cochlear Limited, a global provider of implantable hearing solutions, has announced the US Food and Drug Administration (FDA) approved Nucleus cochlear implants for magnetic resonance imaging (MRI) up to 3.0T with the magnet removed. Additionally, with the use of the Cochlear Nucleus Implant Bandage and Splint Kit, Nucleus implants are approved for 1.5T MRI with the magnet in place.
An MRI is a diagnostic tool to obtain images of organs and tissues using a very powerful magnetic field measured in tesla (T). MRIs can range in strength from 0.2T to 7.0T, with 1.5T being the most common. Cochlear Limited explains that inside each cochlear implant is a magnet, and nearly 20 years ago Cochlear introduced a key safety feature to ensure MRI compatibility for its implants: a removable magnet. The removable magnet ensures customer safety and comfort if an MRI is needed and an alternative imaging option is not available. The magnet is easy to remove and replace with a minor procedure if needed.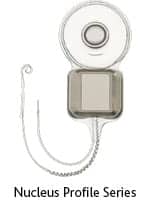 Cochlear's removable magnet is considered the gold standard for MRI, as is reinforced by radiologists. Among radiology professionals surveyed, 97% do not recommend conducting MRI scans on patients with magnets in their bodies. Therefore, the ability to remove the magnet provides optimal image quality and reduced artifact, a shadow cast by the magnet.
"Cochlear has always taken the lead in adapting our implants to MRI technology to ensure customer safety and comfort, as well as protecting the efficacy of the implant products that our customers depend on to hear," said Tony Manna, president of Cochlear North America. "We are proud to be able to provide a range of MRI options–including the removable magnet and the splint kit–for our customers and their medical professionals to ensure safety, efficiency and convenience for all."
If a 1.5T MRI with the magnet in place is needed, the Cochlear Nucleus Implant Bandage and Splint Kit can be ordered by clinics and hospitals, individual radiology clinics, and Cochlear customers. The kits are provided at no charge when ordered to minimize any financial burden to Cochlear customers and medical professionals.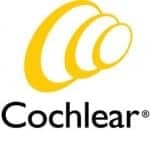 Customers, hospitals and clinics looking to order the Bandage and Splint Kit should contact Cochlear Clinic Customer Service at: 1-877-883-3101 or [email protected] Hospital and clinics with questions on the Bandage and Splint Kit or on magnet removal should visit the Cochlear website or contact Cochlear Surgical Support at: 1-877-279-5411. Nucleus implants compatible with the updated FDA MRI approval include: CI512, CI522, CI532, CI24(RE)CA, CI24(RE)ST and Hybrid L24.
According to the National Institute on Deafness and Other Communication Disorders, roughly 58,000 adults and 38,000 children have received cochlear implants in the United States.3 Nearly two million Americans could be candidates for cochlear implant technology, but only 5% of patients who can benefit have been treated. Cochlear Limited reports that it has helped over 450,000 people of all ages, across more than 100 countries, to hear through implant technology from Cochlear.
Source: Cochlear Limited; Cochlear Americas