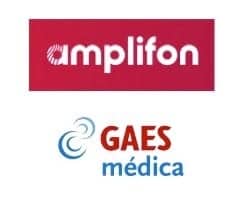 Amplifon SpA, Milan, Italy, has announced its intent to purchase the privately owned GAES Group, headquartered in Barcelona, Spain's largest hearing aid distributor, for €528 million (US$616.6 million). Already the largest hearing aid distributor in the world, Amplifon—parent company of Miracle Ear and Elite in the United States—will substantially increase its presence in Spain with the purchase. Amplifon signed a definitive agreement for the acquisition of GAES group from the Gassó family and other minority shareholders.
Founded in 1949, GAES is the 10th-largest retailer in the world (and largest privately held distributor), with about 500 dispensing offices in Spain and another 100 more in Portugal and Andorra, as well as in six Latin American countries. When completed, the deal will reportedly increase Amplifon's global market share to about 11% of the $15.8 billion hearing aid market. GAES is also engaged in the wholesale distribution of hearing aids, cochlear implants, and medical devices, and in manufacturing Microson hearing aids. It is reportedly the market leader in the Spanish-speaking world, with about 87% of its revenues coming from Spain, 10% from Latin America, and 3% from Portugal.
Amplifon has increasingly come into competition with major hearing aid manufacturers, including Sonova, which announced the purchase of AudioNova—Europe's second largest dispensing network after Amplifon—in September 2016. That purchase significantly expanded Sonova's business in the European market by 1,300 stores in 8 countries (Germany, The Netherlands, Italy, Belgium, Poland, Denmark, France, and Portugal) and 2750 new employees.
According to Amplifon, the deal affords a unique strategic fit with significant value creation, further accelerating Amplifon's growth strategy, particularly in the core Spanish market. Amplifon expects about €20 million worth of run-rate synergies at EBITDA level by 2021, and believes deal is expected to be EPS accretive from the first year upon completion. The acquisition is being financed with a new bank facility underwritten by Unicredit SpA with closing expected in the fourth quarter of 2018, says the company.
"This major acquisition represents a key milestone in the history of our company and perfectly fits Amplifon's growth strategy, allowing us to consolidate our global leadership and enabling us to become market leader in Spain, as well as consolidate our market position in Portugal while entering also the Latin American region," said Amplifon CEO Enrico Vita in a press statement. "The combination with GAES' profitable business, the benefits of greater scale and the strong financial profile will enable us to successfully pursue our recently communicated development plans, thus creating tremendous new opportunities to drive growth, pursue excellence and innovation in customer experience and deliver significant shareholder value. Finally, we strongly believe this deal represents a significant opportunity for both companies' employees and customers, given both Amplifon and GAES have long histories of unrivalled quality of service and utmost attention to customers."