Beltone announced the upcoming availability of the Jabra Enhance Plus earbuds that will bring "hearing enhancement in a sleek design to help address the hearing needs of those with mild-to-moderate hearing loss" starting February 25 at select Beltone Hearing Care Centers nationwide. 
Jabra Enhance Plus combines the convenience and design of true wireless earbuds with advanced hearing technology in a miniaturized and comfortable earbud design, 40% smaller than leading small true wireless earbuds in the market2. The earbuds are designed with "cutting-edge personalization technology, enabling individualized hearing enhancement during real-life conversations, and includes high-quality calls and music quality," according to the company's announcement. With "leading battery life of 10 hours on a single charge, it is a reliable partner for challenging hearing situations and is water and dust resistant."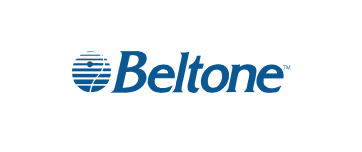 Jabra Enhance Plus has been developed according to the highest standards of quality and has been FDA 510(k)-cleared under the new self-fit hearing aid regulation, according to the company. The new earbuds3 will be available starting February 25 at select Beltone Hearing Care Centers nationwide and online at www.beltone.com for $7991. 
Exclusively through Beltone, patients who purchase the Jabra Enhance Plus earbuds will have the option of adding Belcare+ for only $199 which includes a professional services fee for the required hearing evaluation as set by FDA's Self-Fitting regulations as well as unlimited follow up care and service, 25% discount on care and cleaning supplies, and a 1-year extended warranty on the Jabra Enhance Plus earbuds.
Anticipating the OTC regulation
Today, more than 50 million American adults live with some level of untreated hearing loss. This makes hearing loss one of the most prevalent and largest untreated health conditions in the US. In October 2021, the FDA released a draft regulation to introduce a new Over-The-Counter (OTC) Hearing Aid category.
"Too many people do not get the hearing care they need. With Jabra Enhance Plus, Beltone is excited to help those with mild-to-moderate hearing loss in taking their first steps on their hearing journey as it provides an additional way to treat hearing loss sooner," said Mike Halloran, President of Beltone.
Learn more about the new Jabra Enhance Plus that will be available at select Beltone locations nationwide starting February 25, at: www.Beltone.com.
References
$799 for Jabra Enhance Plus earbuds only. Professional services (including hearing tests) to assess candidacy are required by respective state law. Fees for such services vary by location and hearing care professional.
40% smaller compared to Jabra Elite 7 Pro, amongst the smallest true wireless earbuds.
Only compatible with iPhone devices.
Source: Beltone
Images: Beltone