Updated January 9, 2020
By Karl Strom, editor
CES 2020 — one of the largest conventions in the world—has kicked off in Las Vegas and runs from January 7-10. Although I'm not attending the show, here are a couple hearing-related items that have caught my eye online since CES opened on Tuesday:
Noise canceling earphones/hearables. Only a couple months after Apple announced its AirPods Pro noise canceling earphones, a number of other competitors—including Panasonic, Technics, and 1MORE—are launching similar wireless earphone products. The Panasonic RZ-S500W earphones will be available in June and reportedly feature a mode that is similar to the Transparency mode of the AirPod Pro (think omnidirectional with music) in addition to two types of noise cancellation (what sounds like a combination of DNR algorithms combined with directivity, similar to hearing aids). The 1MORE earphones have also have two modes of noise cancellation and are awaiting THX certification, indicating that they have exceptional sound quality. The Technics EAH-AZ70W earphones have a graphene-coated material used for the diaphragm of the new dynamic driver that is said to improve high-pitched and middle sound ranges. Technics says the diaphragm can be accurately controlled via the original acoustic control chamber on the rear part of the driver unit to achieve the same high-quality sound of wired headphones without sacrificing the convenience of a true wireless in-ear headphone.
Bluetooth SIG. As reported in Hearing Review on Monday, Bluetooth SIG is introducing at CES new features that should address some of the complaints surrounding Bluetooth in hearing aids. Later this year, it will finalize new support for Bluetooth LE Audio, which encompasses a large group of features for Bluetooth devices. Potentially, this is also the digital 21st century answer to 20th century telecoils and loop systems, where someone will be able to use their hearing aid or Bluetooth device to connect with the PA system in a lecture/concert hall or movie theater seamlessly. Importantly, the new Low Complexity Communication Codec (LC3) is expected to reduce power consumption substantially while increasing sound quality. The new standard is expected to be issued during the first-half of 2020, meaning products with the LE Audio should start to emerge around the holidays or early 2021.
Hearing aids continue to take prominent stage. Oticon Xceed and Oticon RemoteCare were previously announced as honorees in CES's highly competitive Health & Wellness category. Xceed comes in super- and ultra-power models with OpenSound Navigator™ and OpenSound Optimizer™, BrainHearing™ technologies that support more access to speech and the company's successful 360° soundscape approach. RemoteCare will provide hearing care professionals and patients with easy access to follow-up appointments, especially convenient during the first days and weeks with new hearing aids. And then there is also…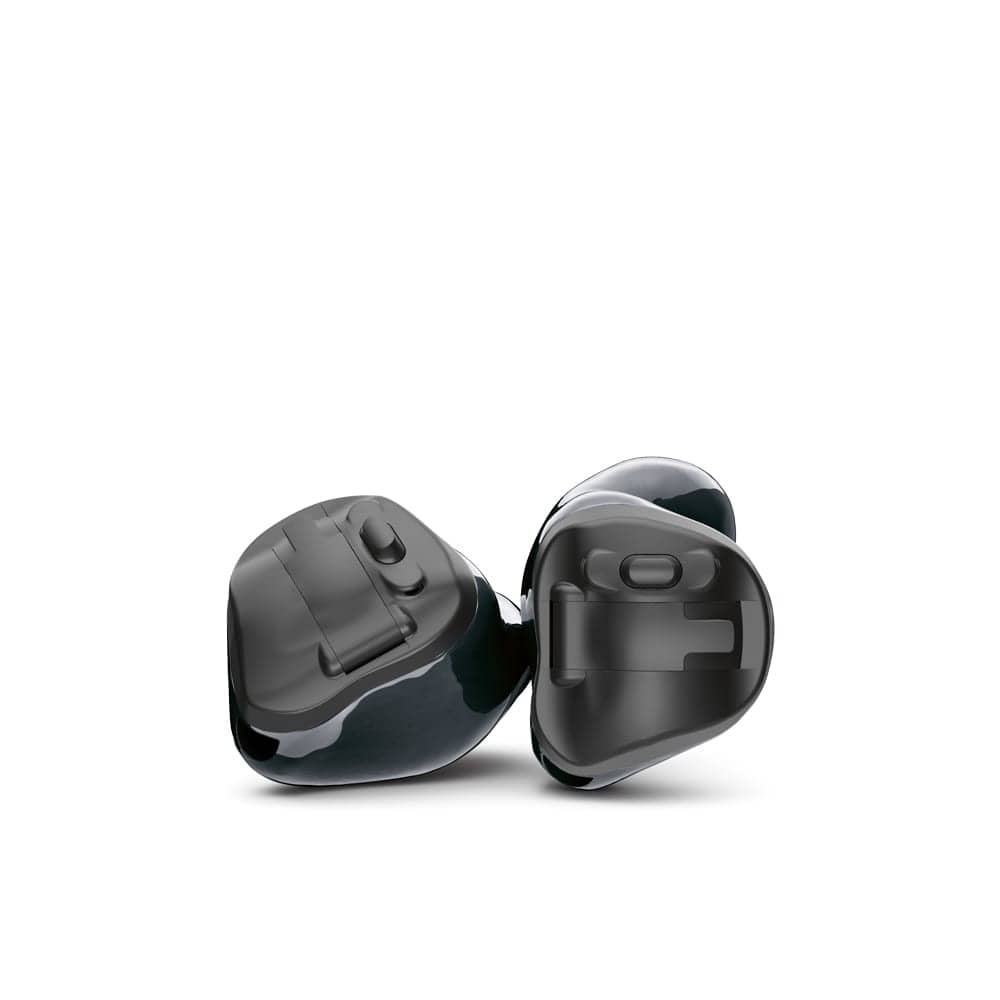 Phonak Virto Black. Hearing Review published a story about this on Monday, and as Phonak reports, "Virto Black was designed to blur the lines between a hearing aid and a hearable and help people seek treatment sooner thanks to the stylish design and innovative hearing aid technology designed to meet the needs of even severe hearing losses." It's a fully connected ITE that uses Marvel technology, so it runs five wireless protocols at the same time including Bluetooth Classic, Bluetooth LE, Binaural VoiceStream Technology™, Airstream Technology™, and Roger. Using a Roger remote mic, users "can experience up to 10x better-than-normal hearing in noisy situations and over distance by streaming the Roger signal directly into both ears"—using a technology our entire field should be utilizing more (ie, remote mic technology).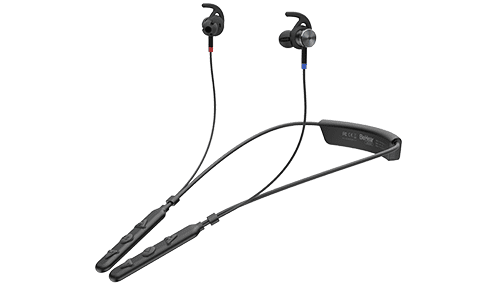 BeHear ACCESS by Alango Technologies. This hearable neckloop was an honoree in CES's Accessibility, Tech for a Better World award category. The BeHear ACCESS is among the best personal sound amplification products (PSAPs) that I've tried. It has a very intuitive self-hearing assessment test (that was surprisingly accurate for my mild-to-moderate high frequency hearing loss) with corresponding "first-fit" amplification and options for adjustment. Although it has a fairly high "nerd factor" due to the neckloop, it does do a good job in selective listening situations as advertised: face-to-face conversations, public places, music and TV listening, streaming audio, and telephone conversations. Whenever I'm trying to remind myself about the potential bright side of future OTC hearing aids, BeHear and a half-dozen others are the ones that give me hope.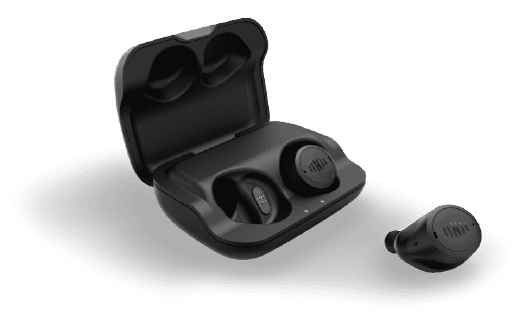 Nuheara IQbuds2 MAX. On Tuesday, HR reported about the latest offering from the Australian hearables developer Nuheara, which uses the NAL-N1 fitting formula as part of its smart-hearing platform to personalize and enhance the wearer's soundscape. New additions included in the company's IQbuds2 MAX include greater personalization, Speech in Noise Control (SINC) which is said to add unique sound controls for each situation, and a 3-microphone system that when combined with filtering circuitry is designed to create cancellation waves in the ear to reduce distracting sounds and in-ear occlusion. NuHeara's IQbuds BOOST and IQstream TV hearables were recently taken on by Walgreens and were placed on the NHS Scotland hearing contract under the Hearables category.
Eargo and Singular Hearing. Eargo announced the launch of Eargo Neo HiFi (Neo HiFi). The company's fourth-generation product in 6 years of existence, the Neo HiFi offers better sound quality, including increased bandwidth and improved wind-noise reduction and feedback cancellation. Additionally, Singular Hearing has launched what it bills as an AI-powered hearing app, HeardThat, that is said to use "advanced machine learning machine algorithms" to separate speech from noise (in my opinion, that and a dollar will only get you a cup of coffee until you prove it in a controlled trial).
And this is just scratching the surface of CES 2020. Other hearing-related companies exhibiting include: Acouva, Algorkorea, ASHA, Audiocardio, Bosch Sensortec, Comply Foam Tips, Elovac, freecle, Guangdong ENNO Medical Technology, Huizhou Jinghao Medical, Incus, Jabra (GN), LIZN, Loop Earplugs, Lucid Audio/Etymotic, Mimi Hearing Technologies, Neosensory, Nura, Olive, Orcam, QuietOn, Relajet, Sonarworks, Valencell, Well Being Digital, and Xiamen NewSound Technology, as well as several key suppliers (eg, ON Semiconductor, Sonion, etc) to the hearing healthcare industry.
What else? With more than 4,400 exhibiting companies and an expected 170,000 attendees, there's a huge amount to see and miss at CES (and I'm not even there!). So, what am I missing? Please let me know in the comments section.
Karl Strom is editor in chief of The Hearing Review and has been reporting on hearing healthcare issues for over 25 years.