In this issue, The Hearing Review presents a guide to completely-in-the-canal (CIC) hearing instruments. Today's CICs range from analog linear to digital programmable, and have a greater number of benefits beyond their cosmetic value, including enhanced telephone use, improved sound localization, wind noise reduction, and high frequency gain. This section of HR is intended to provide information about the latest CICs on the market. Descriptions of the products here were provided by the manufacturers upon request of HR. To obtain more information on these products, fill out the Reader Service Card found between pages 14-15 of this magazine.

Audina
Audina Hearing Instruments Inc, features the Neuve Digital CIC, the company's improved second generation of digital technology. The 100% digital circuitry allows for precise fitting flexibility and feedback management, and offers the following features: nine independent narrowband compression channels centered at half-octave intervals corresponding to the standard audiometric frequencies; fast attack and release times with an average of <10 ms; InSitu dymanic range verification; expansion technology featuring four settings for quieter performance; and ezFit software.
---

Beltone
Beltone's extensive CIC product line expanded this year with the release of the Oria™, a 12-channel digital product with enhanced Speech Pattern Detection™ and Silencer System™, Gain Explorer™ for feedback management, and multi-channel WDRC with curvilinear compression. An additional feature exclusive to the Oria is Satisfy™, an automatic adaptation manager for optimum personal fit and patient satisfaction. In addition to the Oria product, the Beltone Invisa CIC is available with 4-channel (Lumina) and 2-channel (Polara) programmable digital circuit options. The programmable CIC line also includes the CSP-II-P, K-AMP-P, and Linear-P. Two non-programmable circuits, the K-Amp and Class-D linear, are available as well. Beltone's extensive CIC product line is designed to focus on the wide variety of needs of individuals with hearing loss.
---

GN ReSound
Canta is reportedly the only complete, single platform digital family. Every model of the Canta family of digital hearing instruments—from top-of-the-line 3-D digital Canta7, to the Canta2— is said to share a powerful legacy: a host of innovations from decades of technology leadership in the hearing health care industry. Canta is available in a complete product line ranging from a Power BTE to the CIC.
---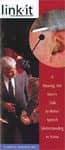 Interton/AHS
Interton/AHS, a newly-formed company that combines Interton, Cologne, Germany, and AHS, Plymouth, Minn, offers a variety of digital CICs designed for moderate-to-profound hearing loss. The CIC 2010 series features a trimmer volume control, digital volume control, compression trimmer, and wax trap options including flip top, wax basket, and Microwax buster. The company also features SILFLEX™ technology, high-tech, soft-solid shells that are designed with patient comfort in mind. The company's premier product line is a multi-digital family of hearing aids that offer 100% diigital technology at three different levels of pricing and sophistication.
---

Lotus Technology
Lotus Technology offers CIC hearing instruments with an array of circuits and options. The 100% digital Legacy® series offers advanced DSP technology and is available in 4- and 2-channel applications. Legacy is designed to fit a wide variety of hearing losses with high-quality digital sound. Each of the Legacy's 4- and 2-channel models feature feedback control, adjustable compression ratios, and attack and release times. A programmable AGC-O circuit with five adjustable parameters is available, in addition to AGCO-D and Class D circuits. The Legacy and programmable AGC-O CICs are available with set-screw volume controls and multi-memory buttons, and are programmed via easy to use PC software.
---

Magnatone
Utilizing advanced computerized technology, Magnatone has designed a state-of-the-art collection of digital and programmable products called DigiPro. Utilizing computer software developed by the company's staff of programmers and engineers, Digi-Pro instruments are available in various styles and circuit options, including the CIC model, which is virtually invisible when worn. To meet today's lifestyle demands, the Magnatone Digi-Pro programmable is now available in a rechargeable format. The Digi-Pro Liberty Rechargeable is reliable and provides hours of listening pleasure without the worry or expense of replacing conventional batteries. Best of all, it's digitally programmable.
---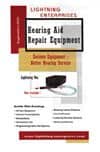 Micro-Tech
Alpine, Micro-Tech's latest smart digital CIC, is the product of careful scientific research and decision-making, corroborated by clinical trials. Product offerings are supported by sound service personnel who hold customer needs as their highest priority. Designed to deal with the real problems patients face as hearing instrument wearers, Alpine features dynamic noise control, digital feedback reduction, and channel specific expansion. Accompanied by Apex, an easy to learn and easy to use software package, Alpine is said to offer enough fitting flexibility to accommodate even the most challenging hearing losses. Located in Minneapolis, Micro-Tech was founded by Larry Hagen in 1986, with a focus of providing the hearing healthcare market with a small hearing instrument without sacrificing quality, technology, or service. Today, Micro-Tech continues to build a reputation as an industry leader in personalized customer service and digital innovations.
---

Omni Hearing Systems
Omni Hearing Systems' combination of skilled craftsmanship and shell manufacturing provides the smallest CICs on the market, according to the company. Omni offers CICs in a full array of technology, beginning with conventional analog circuitry that includes the high power 50-gain Intelipower through the state of the art Ariel digital. The Ariel provides feedback cancellation, noise management, and a variety of programmable features in a tiny package. Omni's complete digital line includes: Ariel, Priva, Interra, and coming soon—Strata. In addition, Omni CICs can be manufactured with true cast-through IROS vents.
---
Oticon
Oticon introduces Atlas, a new family of affordable digital hearing aids. Atlas includes a full range of dependable product styles, including CIC, and uses multi-channel NAL-NL1 and DSL (i/o) fitting rationales, and offers options for volume control, programmable telecoil, and directional microphones. Atlas also features four fitting bands, adaptation manager, and automatic feedback manager programmed with Genie 2.0 software for greater fitting flexibility.
---

Phonak
Phonak offers two choices in digital CICs, the Claro 11 and Aero CICs. The Claro 11 incorporates Claro's unique features (digital perception processing, automatic program selection, and fine-scale noise canceller) in a CIC. And, for the first time, the instrument includes a digital microphone. In the Claro CIC, the signal processing is digitized from the microphone to the receiver, and the product is designed to set new standards in miniaturization and sound quality. The Aero CIC is part of a new line of digital instruments from Phonak that provides a choice of signal processing strategies and three programmable memories in a package that offers exceptional value.
---

Qualitone
Qualitone features a variety of digital CIC products under the Marquise model. The Marquise incorporates 4 independent processing channels, 8 adjustment bands, and offers variable multi-channel environments, active feedback cancellation, and programmable directionality. Qualitone's fitting software offers InSitu audiometry for accurate establishment of individualized fitting targets, and paired comparisons for differentiating among fitting rules to find what works best for an individual patient.
---

Rexton
The Voyage™ CIC utilizes the latest in 100% digital technology designed to provide superior sound quality to patients. Voyage incorporates a 16-channel sound processing system for maximum fitting control, a speech preservation system, Adaptive Noise Reduction, and independent CK and CR adjustments for maximum flexibility when fitting difficult hearing losses. Additional features such as low battery warning and power on delay enhances the easy operation of this instrument.
---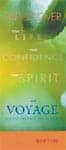 Siemens
Siemens offers a variety of CICs from advanced digital to basic technology. The TRIANO™ advanced digital micro CIC offers the 16-channel speech comfort system for analysis, classification, and processing based on listening environments. The new PRISMA 2 micro CIC offers flexible 4-channel technology with optimized compression control and output limiting. The PHOENIX™ Pro basic digital CIC offers digital signal processing and 2-channel loudness restoration and microphone noise reduction/expansion. For more information on CICs and other hearing solutions from Siemens, please contact Siemens (800) 766-4500.
---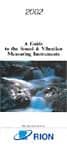 Sonic Innovations
Sonic Innovations, offers the ALTAIR™ CIC, for mild-to-moderately severe hearing loss. This small one-piece hearing aid is custom-fit and is made of a hard-molded plastic shell. In addition, the company offers the QUARTET™ line of hearing aids, featuring a CIC model that is almost invisible in the ear and contains no user-adjustable controls. The company also offers the NATURA™ 2 SE, the company's newest 100% digital hearing aid that utilizes the personalized noise reduction technology and reportedly uses less battery power than many other traditional hearing aids.
---

Starkey Labs
Starkey Laboratories' Genesis product line offers a variety of unique completely-in-the-canal choices with flexible configurations to meet patients' needs. Starkey's newest digital CIC instruments include: Axent™, Sequel Digital™, and Endeavour™. Axent's fitting flexibility provides patients with hearing comfort and audibility. All Starkey CICs are programmable, using the latest version of the Professional Fitting System (PFS) software. PFS offers a host of patient-friendly features, allowing for easy demonstration of advanced digital noise management and expansion features.
---

Unitron
Unitron presents Unison, the latest member of the company's digital line-up. This accessible series offers a choice of digital features in two models to fit mild to profound hearing losses. The series takes full advantage of digital sound with a choice of processing schemes, providing greater comfort in the widest range of listening environments. Using simple fitting software, the Unison series is reportedly the smartest and simplest way to put more people in digital. The company invites readers to find out why more and more hearing health care professionals are making Unison their first choice in digital.
---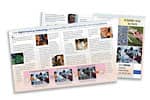 Widex
Widex presents the Senso Diva line of 100% digital hearing instruments. The Diva is available in a nearly-invisible CIC size, as well as in-the-ear and behind-the-ear models. Features include: Enhanced speech intensification system, 15-channel sound processing, Diva noise reduction, Diva locator, and feedback cancellation.