This article was adapted from a panel discussion presented at the Academy of Rehabilitative Audiology 2004 Summer Institute held in Saratoga Springs, NY, from June 11-13 at the Gideon Putnam Conference Center and Spa. The theme of the three-day meeting was "Connecting with Consumers," and I had been asked to arrange a panel of consumers to speak about some of the following questions:
Discuss what you feel you need/want from your audiologist.
Describe what things you have found most helpful/useful to you of the services provided. What has been most beneficial? What have you learned from your audiologist that helped you most?
Outline what things you wished your audiologist did for you to help you with the use of/adjustment to new hearing aids.
Present any concerns you feel about your hearing loss, the hearing testing process and/or technology.
Honestly express your likes and dislikes regarding your hearing aids and/ or cochlear implant.
What technology and or strategies work well for you and what doesn't? What would you wish for?
Comment if you have any experience regarding legislation which impacts hearing health care.
What good, if any, has come from your experience with hearing loss?
A list of individuals was assembled from the Northeast New York region who I knew either from working with them in various professional and consumer groups or as my patients when on staff in clinical practice at The Hearing Center at Albany Medical Center in Albany, NY. All of the people I had asked accepted immediately. At the last minute, one of the panel members had a scheduling conflict and another person was easily found to come and share his experiences in her place.
The participants on the panel ranged in age from 49-80 years old. There were three men and three women. The number of years experience with hearing loss varied significantly, some from birth and others later in life. Two of the speakers were retired and the other four were employed in diverse areas. Two were trained audiologists, one of whom was working at a clinic at the time. This articulate group of six spoke for an intriguing 2-hour session. Lively discussions continued for some time after the formal program as well. The reviews of the program were all enlightening and favorable.
It occurred to me that assembling a summary of each of the panelists diverse thoughts would be of value for other professionals to review and consider. Therefore, with their help, I've collected the comments of each of the six panelists.
---
Bridging Hearing Loss and Generations
By Grady Aronstamm
I'm a retired convenience store district manager with a severe-to-profound, hereditary, high-frequency hearing loss caused by nerve damage. My father, grandfather, and brother all have similar hearing loss. I've worn hearing aids for almost 30 years, and recently purchased Widex Diva in-the-canal (ITC) hearing aids. I tried the more powerful behind-the-ear (BTE) Widex Diva, but felt the ITC is better for understanding speech in my case.
I'm active in the Lions Hearing Conservation Society, where we sponsor eight assistive listening device loan-out centers in upstate New York. At these centers, some run by dispensing professionals and some run by social agencies, consumers can try out assistive listening devices at home for free before purchasing the product. The loan-out centers are often the first step in effectively dealing with hearing loss. In addition, I started and mentor a support group in the Saratoga Springs area called Saratoga Hard of Hearing, which has six meeting topics per year, with each topic presented at three different places in the community for a total of 18 meetings per year. Our typical meeting attracts about a dozen people and we have a mailing list of approximately 100 people.
I look to my audiologist for a bridge between the technical complexities of my digital hearing aid and my experiences with it. I can describe situations where I feel I'm not hearing, but I need help on what are reasonable expectations and what are realistic trade-offs.
I find it difficult to describe how I am hearing. I wish there was a multiple-choice quiz I could take where I would understand the questions and my audiologist would understand my answers. I don't want to give the wrong impression: I do think my audiologist does a great job; it's just that I would like to find a better, less frustrating path to getting the best possible hearing. I am passionate about getting the best possible hearing, because I know that, even with the best that's possible, I'll still miss things. I really like my new hearing aids and I look forward to having them fully adjusted. My experience with my support group is that many people get frustrated with the adjustment process and settle for less than they can get.
If I were an audiologist, I would automatically schedule a new user to come back every 2 weeks for as long as it takes to make the necessary adjustments. Telling the consumer to "Call if you have any problems" translates roughly as "You should be all set now." A better reflection of reality is "We'll need to made changes and answer your questions as you adjust to your new hearing aids."
We're hearing things we never heard before, so why wouldn't we get confused—especially when the sound isn't quite right? My audiology practice would have an assistive device loan-out center and sponsor a support group, because both of these activities are great investments, as well as necessary in really helping the hard of hearing.
As I age, I wish more powerful hearing aids would be developed to keep up with any deterioration in my hearing versus looking at a cochlear implant. I feel my hearing loss helped me be a better business manager, husband, father, and grandfather, because I'm much more tuned into body language than most people. I'm told that I'm pretty good at reading between the lines. I think teaching my grandchildren about my hearing loss will help them grow up to be sensitive adults.
---
A Life Full of Great Struggles and Great Rewards
By Florence Butler
As a child, hearing aids were a nightmare. I wore a hearing aid to school only once in elementary school. My teachers, who thought the aid was great, drew the attention of my classmates. That was the last thing I wanted. After that, I rejected hearing aids until high school when the principal insisted that I wear an aid. At that time hearing aids were very loud—especially in the cafeteria. I wasn't persuaded to wear a hearing aid consistently until I was an adult, and then only because I wanted to be able to hear my children. Today, older and wiser, my hearing aids are my lifeline to family, friends, employment, and volunteer work.
My volunteer work has focused on Self Help for Hard of Hearing People (SHHH). In 1986, I attended my first SHHH conference. While I don't remember the topic of the first SHHH program I attended, I can still hear the squealing of the hearing aids. I knew, at that moment, I had found a home and "my people." I joined the National SHHH board in 1990 and served on the Hospital Hearing Accessibility and Mental Health committees and worked on a number of projects. I particularly enjoyed contributing to Mark Ross' policy papers on hearing issues. It was so empowering to be part of a national group, expressing our views on hearing care.
My work on the national board became possible because of the technology that SHHH introduced me to. Hearing aids with K-Amps, telecoils, and ALDs that were always available at our meetings made communication possible. When I returned home, I had to beg my audiologist for t-coils. I purchased my own FM system from a catalog. It became clear that I was learning how to deal with my hearing loss, and the related communication problems from SHHH rather than hearing care professionals. I found myself educating the professionals rather than the other way around.
Eventually, I went back to school for a master's degree in audiology. Using an FM system and hearing aids with a t-coils, I was more than able to cope; my class notes were complete and my grades were beyond my dreams. I wonder sometimes where I might be today, professionally, if FM systems had been available in the primary schools I attended, and if I had not been so stubborn about wearing my hearing aids as a child. On the other hand, after my introduction to SHHH, I continue to be amazed by the people I have met and the wonderful experiences that I have had in the hearing and hard-of-hearing worlds. Life has been truly exceeded my expectations.
As a member of the ARA panel this year, I was deeply moved by the other speakers. They shared their pain and frustrations in coping with hearing loss. Some of them were lucky and managed to find remarkable hearing care professionals—professionals who were good at supporting them emotionally as well as being technically proficient. In my case, SHHH provided me with the skills and information I needed.
One of the audiologists in the audience asked the panel whether we, as hard of hearing people, would like genetic testing for hearing loss. In my response, I said that none of the children in my extended family (ie, in the generation following me) appears to have a hearing loss. From my perspective, it is not a particularly urgent issue for me or my family. However, I was very struck by the question, and after thinking about it, I would like to have testing done. I would also like to know if my type of hearing loss would become more severe as I age. Also, I would like to be able contribute to the body of knowledge on hearing loss.
I appreciated the opportunity to serve on the panel. I hope we continue to have these frank discussions between consumers and professionals. We certainly can learn a great deal from each other.
---
First Conquering Dread and Fear, Then Hearing Loss
By Jeanne Kelley
At this writing I am 57 years old, and I am a wife and mother of three grown children and I am the grandmother of six grandchildren. I work full time as an administrative aid and am involved in women's ministries as a small-group leader at my church.
I have a hearing loss. There was a time when my hearing loss would have been the first thing mentioned in a personal description because it seemed to overshadow and distort everything else in my life. But I have since learned the key to successfully living with hearing loss. Now life is a lot more normal.
I was born totally deaf in one ear. The reason is not known. It seemed absolutely no problem to me because my left ear had perfect hearing. In fact, in a child's world it was an asset at times. It was almost as good as being double-jointed!
However, in my mid-30's, I noticed I was asking people to repeat often and I was hearing cricket and frog noises all of the time. I went to an ENT expecting to take antibiotics for 10 days and have the problem solved. I had a hearing test there and was carelessly told by the doctor that I had mild hearing loss and deteriorating nerve deafness. They seemed to me to be the cruelest words I had ever heard. The doctor said he could not explain why it was happening or how it would progress. But, he said casually, "You can always get a hearing aid."
I totally fell apart and began crying in the office. For some time after that, the word "deteriorating" was etched indelibly in my mind, and just the idea of wearing a hearing aid caused me severe mental anguish. This was all too heavy for me to deal with, so I decided not to get a hearing aid, but to rather put the whole matter away and not think about it at all. But circumstances continued to come up reminding me of my hearing loss, and the anxiety would well up in me. After a year and a half, I knew I had to do something to help myself. Trying to ignore the situation had become impossible. I needed help.
Fortunately, a friend told me of her husband's hearing loss experience. I went to Albany Medical Center on her recommendation, and I thank God every day for leading me there. The help I received was exactly what I needed. Although I cried throughout the visit, I felt a tremendous relief to be moving in a positive direction. The relief and my positive feelings were mostly due to the attitude of attention and concern I received from my audiologist. I felt I was receiving the best possible care.
During one of those first visits, Dr. Donna Wayner, my audiologist, asked me if I would be interested in becoming part of a group of persons with hearing loss, with the purpose of talking about our common problems. I remember wanting to jump across the desk and hug her. I desperately needed people to talk with those who might understand.
The group met once a month. At first, we simply shared our types of hearing loss and frustrations. We talked about problems and offered solutions. Already we were learning from each other. We supported each other in ways no one else could because no one else really understood. The group helped me in ways too numerous to mention. It brought me away from the temptation to withdraw from life and instead encouraged me to live my life to the fullest.
My fears were many and they had loomed to the point of controlling my life. I had, first and foremost, fear of losing all my hearing; then fear of how to live in a world of disability that I knew nothing about; fear of not being able to cope; fear of people thinking I was stupid because I did not receive communication or interpreted it incorrectly; fear of others deciding, out of ignorance, what I was capable of doing and what I was not; fear of returning to the working world with a hearing loss (I had been home for 15 years raising my children); and fear of telling anyone I had a hearing loss. And these were only some of my fears. I did not know how to be free of them. The fear can be more debilitating than the hearing loss.
In the group, we became models for each other. We saw each others' successes and learned that there is life after hearing loss. We laughed together and cried together, and all the time we learned to take control of our situation. We learned that it is okay to make our needs known to ourselves, as well as others. Overcoming is not being free of our situation, but being happy in our situation. I have learned that we need other people to help us overcome.
I do believe that the most important thing an audiologist can do for a patient—or at least equally as important as hearing remediation through amplification—is to provide a means of communication for patients with other patients. People need to learn how to cope and go on. They need to see success in other people who deal with hearing loss. This restores hope. We need people to grieve with and then learn how to let go and move on as we are, making the most of everyday life. For an audiologist to provide a patient with the option of being part of a group in my opinion would be the ultimate service.
From my experience, I would like to make some suggestions to hearing care professionals. The professional should be aware that patients who are coming in for a hearing test come with a sense of dread and fear. Their emotions are on the fringe and it may not take much to cause them hurt. Kindness, understanding, and a sincere attitude on the part of the hearing care professional, as well as others in the office, should be shown.
I personally needed direction in the way of gentle suggestions. I often hear complaints from hearing aid users who tell me, "She keeps telling me what to do, but it isn't working, and she does not listen to me," or "He is telling me I will get used to this, but I cannot get used to it." One thing I would definitely like to see change in the area of testing is the word "test." I can recite most words [in the tests] from memory, and I do not feel confident that anyone can really evaluate my hearing when I am asked to repeat those words. "Ice cream," "hot dog," "cowboy," "sidewalk," etc, are no longer a hearing test, but a memory test for me.
Hearing loss affects every part of life and therefore it is most important for me to feel certain that I have the hearing aid that gives the most help I can possibly obtain. An important part of this is trying more than one aid so I can learn this for myself. Once I am confident that my aid is the best one for me, I can (and must) adjust my life according to its relative performance. But I can't do that if I'm blaming the hearing aid or the audiologist. If I felt it was possible to hear better, but my aid was not providing me with the best opportunity to do so, I personally would feel that my audiologist had let me down.
Although it is not the job of the hearing care professional to help with emotional adjustment, speaking for myself, receiving guidance signifies an excellent person in the career of audiology whom I would recommend highly. I truly believe the essence of any successful business is a heart for people. True rehabilitation is not so much that your hearing is better, but that your life is better. These items are not one and the same.
---
Attributes of a Good Hearing Care Professional
By Andrew Kovalovich
I am 45 years old. I have been a practicing clinical audiologist for 17 years and I have a congenital severe-to-profound high-frequency sensorineural hearing loss beginning at 1500 Hz.
I had respiratory distress at birth and my hearing loss was not confirmed until I was in kindergarten. I was fitted monaurally with a BTE hearing aid when I was in first grade. I soon rejected the hearing aid because I did not like "being perceived as different." As a child, I always hoped that my audiologist would tell me that there was not a change in my hearing following a hearing test. Today, I am fortunate to have several types of hearing aids that I use on a part-time basis. I appreciate the multiple memory and screw volume control on my CIC. I enjoy the canal bell bore on my earmold more than my horn-effect tubing.
Different people have different needs. My most important listening situation is when I am driving and I need to hear my young daughters speaking in the back seat. When watching television, I greatly appreciate the use of an extended speaker with a volume control. I wish that every television would have a standard headphone jack or an audio output jack. In fact, a wireless speaker with a volume control and headphone jack should be a readily available option for every TV. Hearing care professionals need to recommend these to patients as prerequisites when they purchase TVs, stereos, etc.
I have extra telephones hooked up in the house (using an inexpensive phone jack splitter) and an amplified phone bell installed in the garage. Consumers should be made aware that there are some satisfactory telephones with built-in volume controls that are available in retail stores at reasonable prices. For example, I have been satisfied with select models made by Bell and AT&T. In my opinion, it seems that many assistive listening devices are overpriced and/or should be available in more retail stores.
Some of the qualities I feel important to look for in an audiologist are as follows:
Have the ability to express sincere concern about my hearing difficulty and have several ideas to help;
Be on time for appointments;
Return my phone calls in a timely manner, and
Have a follow-up plan to help maintain my amplification needs and to help alleviate acoustic feedback.
I am concerned about the cost and over-expectations by many consumers relative to digital hearing aid technology. It is a good thing that there are a variety of choices. But it is my hope that we, as a profession, can address the practices of a select few who repeatedly demonstrate the appearance of a conflict of interest. Collectively, hearing care professionals need to address the existence of misleading statements in local advertisements.
I am unable to come up with anything positive about having a hearing loss. I can recall many difficult experiences, including speech and language delays, talking "funny," not being able to hear all of the words of a song, missing the many sounds of wildlife in a "quiet" forest, straining hard to hear and then realizing that you missed something very important.
Normal hearing is a wonderful sense.
---
An Engineer's Report on Possible Needs in the Dispensing Field
By Steve Minnich
I am a retired GE engineer. I first consulted two otolaryngologists at about age 45 regarding my hearing. Both confirmed a hearing loss in my left ear. My conclusion was that it was hereditary since my mother and her siblings were all hard of hearing in their later years.
I started with an ITE hearing aid for my left ear. Later, I progressed to an Oticon E38P BTE instrument. When I was persuaded to go binaural, I was fitted with an Oticon E27 in my right ear. I found that my word comprehension was very poor on my right ear, and it took a long time to get better. I attribute that to "atrophy" of the nerve pathway because I depended on my left ear for too long. Later, I bought a ReSound hearing aid for the right ear. I bought a Phonak Claro about 3 years ago. At that time I abandoned my left ear as "dead."
My first desire in an audiologist is that he/she knows the business. I need to have confidence in their knowledge of the technical aspects of fitting, programming, and adjusting the hearing aid. I want to be sure that he/she knows all the possibilities.
Patience is required to try out different settings for me. I feel positive about all the audiologists that I have recently consulted. When I bought my last hearing aid, it took two trials of different aids in making the final selection. My present audiologist gives me copies of my audiograms and the hearing aid gain curves for me to take home. I have to ask for these records. I wish I had been offered copies of the audiogram at every prior hearing care professional that I consulted. I can't really reconstruct my hearing history now as I would like to.
I am a bit surprised that the audiogram is still done manually, but I can't conceive of a better way short of hooking up an EEG to the patient. I don't know whether I should respond to really faint, almost subliminal perceptions, or to wait for a definite tone identification. I never thought to ask my audiologist.
There should be a standard voice for the discrimination test. My last test was done by an audiologist with a somewhat gravelly voice; I had trouble understanding him in plain speech, let alone the discrimination words. In this age of digital sound and CDs, recording a standard clear voice should be no problem.
I am always bothered about the possibility that some feature isn't working as designed (eg, gain compression, directional microphones, a weakening of the telecoil, etc). It would be nice if there were a procedure to test all this stuff.
There are a lot of hearing aids on the market. Each manufacturer will have a different buzzword for the same feature (eg, directional microphone systems). This makes it difficult for the user to be aware of what's out there, let alone make an intelligent choice about what to buy. To some extent, the industry [has the appearance of focusing on] gimmicks. The public may be led to believe that it needs expensive features when these features really don't do that much good. The interaction between a given electronics feature and the human interface may be different for different people. For instance, my opinion is that, for people with profound loss like me, digital aids are not an improvement over analog aids. I bought a digital hearing aid just to get the remote FM microphone feature…however, I don't think that the digital processing is a huge improvement over my previous analog programmable aid. Also, there is no volume control on my hearing aid; I have to use the remote control to change the volume.
There needs to be a mechanism for quick comparative tryouts of hearing aids. Maybe a "real-world" test booth should be developed. While not perfect, such a device would allow preliminary screening (eg, comparison of linear aids with programmable or digital aids, or comparisons of directional microphone systems and noise reduction features).
Years ago, somebody described how to make a personal FM kit using a Radio Shack baby monitor and a Radio Shack remote video camera microphone transmitter. I made one and it worked. The problem was that the appearance was classic Fischer-Price. But the cost was less than $100. Some commercial kits go for $600. The Radio Shack model shows that it can be done for less.
When people propose the question, "What good has come from your experience with hearing loss?" it irritates me. Of course, I can sleep through noise. Big deal! If I dig deep enough, I can come up with the intellectual challenge of learning about a new technology, but that could also have be done by studying cosmology!
---
Complete Patient Care is Important for Individuals with Hearing Loss
By Ellen Rupert
My name is Ellen Rupert and I am the Assistant Director of Training for the New York State Thruway Authority. I also teach "Implications of Deafness" at The College of St. Rose and previously served for 5 years as a consumer member for the New York State Board for Speech Pathology and Audiology. I have a sensorineural hearing loss in the 50-65 dB range and have worn hearing aids since I was 5 years old.
I want my hearing care professional to understand my hearing needs and try to understand what I need best to survive in the hearing world. It is important not only to "fit the ears," but rather the whole person. Hearing loss impacts all parts of the person's life, and each of us adapts and adjusts in totally different ways. Some of us have specialized needs at work or home, and certain situations are more challenging than others. Once the hearing care professional gets to know the person and their needs, he/she will be better able serve the person and to provide the service that works best for them.
I have found it most helpful when the hearing care professional talks to me first and asks me what hearing needs I have, what situations are most challenging, and what I need most from my aids. Certain features of the hearing aids may be important to me while others may not be as necessary or as critical.
It is important to feel comfortable and be able to talk openly and honestly. I am the one who knows my situation the best. The hearing care professional can then describe what features and advantages/disadvantages the various aids offer, as well as price range and affordability. Although I may not have the technical expertise, after 45 years, certain things are important to consider and determine the type of aids that I may or may not need.
When I first received my aid at age 5, I only was fitted for one aid because that was how it was done at that time. Only those with much more severe losses were given two hearing aids. I became used to having sound only on my right side. When I finally got two aids in college, it was a difficult and scary adjustment. I wished my audiologist worked with me to give me strategies to make this adjustment easier. I gave up because it was so loud, the sounds were so overwhelming, and I got so tired do to the extra input. Sometimes I would wear it in college classes or meetings, but it wore me out. I wasn't encouraged to gradually get used to wearing two by starting out with an hour or two at first and work my way up to longer intervals of time. I was given the aids and told it was important and necessary and so much better for me—but that was it.
Every time I get my hearing tested, I fear a decrease in my hearing, although it has stayed stable for most of my life. One doctor indicated that I could lose more of my hearing and I should prepare myself for another job that didn't deal with people. As I age, I worry that I will lose more hearing and have more difficulty with my disability. The process of having my hearing tested has always been stressful and anxiety-producing for this reason. I also was afraid I would answer questions wrong and get an inaccurate audiogram, resulting in a hearing aid that was wrong for my loss.
I dislike having to wear hearing aids and being so dependent on them. The technology has advanced and the aids are improved, but the emotional baggage, insecurities, and worries are always there. I hate having to adjust each time I get new hearing aids, test them out, and wonder how I will be able to cope. Will this aid help me more? Is the new technology going to make life easier? Will this new expense improve my life or bring new difficulties?
Each situation is very emotional. I just got new digital aids with directional microphones so the aids were much bigger, and it really upset me to see how much more they showed. Even though I am now open to telling people about my loss and wearing hearing aids, I found it embarrassing and uncomfortable; I actually cried when I got them. I guess I have always struggled with not wanting to be different from everyone else. After all these years of wearing hearing aids, I was surprised at how much this bothered me.
I find that assistive devices are a big help for enjoying the theater and movies. Captioned movies and TV shows are also great. A person that faces me and speaks clearly always makes life much easier. If they need to repeat it, it is refreshing and wonderful if they do so without some indication of displeasure or inconvenience. Background noise always seems to get in the way of hearing in most gatherings.
My hearing loss has been a strain, an annoyance, and at times a burden. However, I have learned so much and met so many wonderful people that have enriched my life. I have written a book that is used in my "Implications of Deafness" course, and I have given lectures and programs. I wouldn't have taken the risks that I have, to grow and become the person that I am, without a hearing loss. I actually wouldn't have developed the confidence to transfer into the job that I have now and worked toward my promotion. I learned to do public speaking (and overcame my fear) by serving as president of HEAR.
---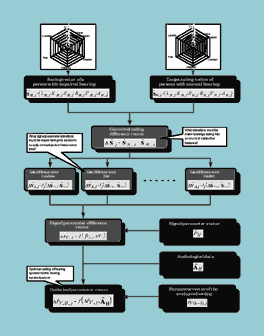 Donna S. Wayner, PhD, is an audiologist and president of Hear Again Inc, Latham, NY, and is the former director of The Hearing Center at the Albany Medical Center Hospital in Albany, NY. She is the founder and professional advisor of HEAR, a self-help group in the Albany region, and professional advisor to the New York State Association of SHHH.
Correspondence can be addressed to Donna Wayner, PhD, Hear Again Inc, 37 Grandview Drive, Latham, NY 12110; email: [email protected].