Established in 2002 by Ridge Sampson, Sycle.net has become the largest office management system in the hearing industry. HR recently interviewed the company's director of sales and marketing, Peter Adams, and asked him about the company's evolution, as well as its plans for the future.
HR: Sycle.net is now celebrating 10 years of business. How has Sycle evolved?
Adams: It's really quite remarkable to look back and see how much both our software and the industry have changed. Today, Sycle.net is so much more than just an online patient database and scheduling system; it has now become a hub for hearing care professionals. Today, we have over 5,500 practices using our software and over 12,000 hearing care professionals logging into our system each day.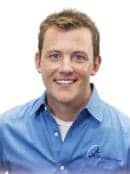 Peter Adams
As with many companies, Sycle.net's offerings evolved over time, because we strive every day to find new ways to leverage technology in order to make the working lives of hearing care professionals easier—for example, by eliminating double entries and tedious office work. This allows our customers to spend more time with patients.
And the more they are performing this core function, the more people get treated for hearing loss. In this way, it's gratifying to see our mission align smoothly with what we believe is the ultimate goal of everyone in this industry: improving the lives of people with hearing impairment.
And it certainly takes an army, and I believe we've got the best one around. When I started in 2004, there was Ridge [Sampson] and three others, and we now have over 40 full-time employees. Our entire team is incredible, and everyone is very dedicated, starting with Ridge at the top, to the developers, to the sales staff, and now the support representatives who include in-house AuD audiologists and hearing instrument specialists.
Working here is a very open collaborative process. We know we're in a sophisticated and changin industry—and that's on of the many things we love about it. Our 5,000 customers demand a team this large and experienced. So, we're proud of everything we've done and the results that we've provided for our customers.
HR: The market numbers are pretty impressive. if you consider there may be only 11,000 to 12,000 us dispensing practices [that dispense significant numbers of hearing aids], Sycle.net has done very well.
Adams: Yes, and obviously we're thrilled about the footprint that we've achieved in the industry. We're the number-one-utilized hearing care practice management system.
HR: With retail consolidation and the challenge that independent dispensers face, would you agree that efficiency has become a practical necessity?
Adams: Absolutely. When you're trying to treat patients and run a successful business, it's important to capitalize on whatever efficiencies are available and to find the right balance [between being a business owner and a practitioner]. The beauty of computer and information technology is the ability to streamline some of the time-consuming processes and tasks. Across the board, we hear from Sycle.net customers that, once they're up and running with our software, they are able to book anywhere from 2 to 5 additional appointments per week. So, there are considerable benefits in using our system. For example, conservatively, let's just say there are two additional appointments per week with a close-rate of 50%—that's an extra 1 or 2 units [in a binaural fitting] per week, or 4 to 8 units per month.
HR: You make a distinction in your literature between "business intelligence" and what you call "Sycle intelligence." What do you mean by that?
Adams: Since Sycle.net is far more than a patient scheduler, Sycle intelligence refers to the ability to report on the performance of your practice and to see how things are going using business analytics. I think this is where Sycle.net really shines. We've seen that Sycle.net has really been able to level the playing field for independent practices in so many aspects.
Probably the most important is in what might be thought of as "report invisibility." When you consider the fact that our software is running in over 5,500 practices, a Sycle.net customer operating one office and another customer operating 25 offices are both provided with the same level of business intelligence. So, regardless of practice size, Sycle.net has become the "go to" system for any practice owner who wants to measure, manage, and grow their business.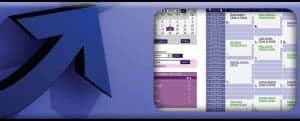 HR: You've recently introduced a number of modules. How do you determine what to develop?
Adams: As we've continued to develop the core Sycle.net software, we've also continued to develop ancillary products based on our primary values and mission. Essentially, we ask ourselves: What other business processes, services, and products can we incorporate into Sycle.net to streamline the daily activities of not only the business owners but also their staff members? And that has resulted in Sycle.net's integrated Patient Financing, Sales Generation, Noah-Sync, E-Claims, and CounselEar interface modules, as well as several others.
For example, we released our HealthiPlan Patient Financing package at the AAA Convention in 2011. It's not just the rates and the plans that are fantastic, but it's also the way in which it integrates with the software that is really creating a buzz. Our customers can now pre-screen patients for financing before they even arrive for their appointments. This is a "soft" credit check that doesn't affect the patient's credit rating. With this, we're providing one more option to both the patient and the clinic to ensure people receive the hearing aids they really need. Again, it is completely integrated into Sycle and it saves an enormous amount of time.
The sales generation application pilot program was also launched at last year's AAA convention, with the full launch taking place in September. With the help of one of Silicon Valley's best ad agencies, we developed a series of Web sites designed to educate potential consumers. Visitors to these sites are able to take a very accurate online screening test. In this way, the leads become highly qualified, and they are then funneled through our call center with professional appointment bookers on hand to schedule them on participating Sycle.net appointment calendars. Our appointment bookers don't see anything except available calendar time, and we book the appointments on the calendars according to how the practices want them booked. Another great feature is that there are no financial risks to clinicians; if the patient decides not to purchase, the clinic owes nothing. A fee is paid if the patient ends up purchasing a hearing aid, which helps pay for the marketing program.
Separate from this program, we also have a full-fledged marketing agency at our customers' disposal to manage any of their direct mail or print needs, including newsletters, brochures, holiday cards, etc.
HR: What other modules are available?
Adams: Also notable is the noah-sync program that leverages different business practices and work-flows performed daily by dispensing professionals, and places this Noah information into Sycle. In this way, we're eliminating double-entry and wasted time. Also, what's revolutionary about this is it allows professionals to access Noah records using any computer with online access—including between different workstations or between different offices.
Likewise, the CounselEar interface program can be launched through Noah and it saves seamlessly all your physician reports and patient communications within the patient file in Sycle.net.
HR: What might we see in the future?
Adams: I think you can expect Sycle.net to become further integrated with any system widely used by dispensing professionals. Our e-Doc electronic medical records and paperless office systems are things we're very excited about.
The landscape of insurance billing is always changing, and we have our own dedicated Insurance Department to ensure Sycle.net is always ahead of the curve in that regard. And many of our customers are now using iPods and iPads to access Sycle.net, and we anticipate the launching of Apps in the future, as well.
But, as always, our future revolves around functionality, features, and reports that expand upon business intelligence, and we're always looking for new ways to help our customers with handling data for business growth.
For more information, visit www.sycle.net.