ExSilent Hearing has been ranked fourth out of 300 applicants for the Syntens SME Innovation Top 100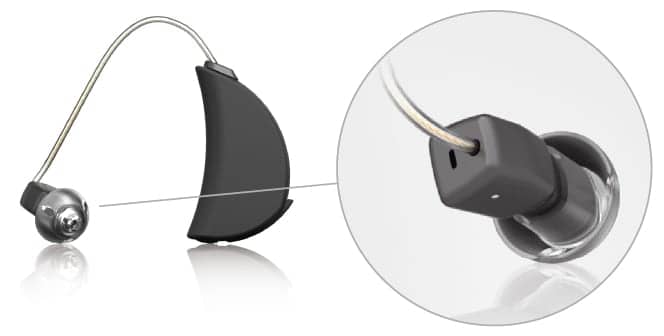 prize. ExSilent was recognized for its Ytango MaRiC (Microphone and Receiver in the Canal) hearing aid.
The competition, now in its eighth year, is sponsored by Syntens Innovation Centre, Mercedes Benz, and NRC Handelsblad. It is reportedly the biggest and most important innovation index for small and medium enterprises (SMEs) in the Netherlands.
The MaRiC is a small module that is worn in the ear, with both the microphone and receiver (speaker) located in the ear canal. In ExSilent's Ytango series, the MaRiC is connected to a digital amplifier worn behind the ear. The biggest advantage of placing the microphone in the ear canal is that it utilizes the acoustic properties of the outer ear and ear canal. This results in a more natural sounding hearing aid system for the user and, through use of the accompanying instant-fit soft domes, a very comfortable fitting sound system, as well.
ExSilent's president Caroline Ammerlaan said, "ExSilent is honored to have received this prestigious award and [it] is an affirmation of the creativity and innovation shown by the company."
For more information about the top 100 innovations, visit the Syntens SME Innovation Top 100 website.
SOURCE: ExSilent