A new Kickstarter project is raising funds for the EMBRACE+ smart bracelet, which allows users to receive mobile notifications via either a watch screen or a flashing bracelet when their phones are out of sight.
The EMBRACE+ smart notification bracelet allows users to customize notifications for incoming calls,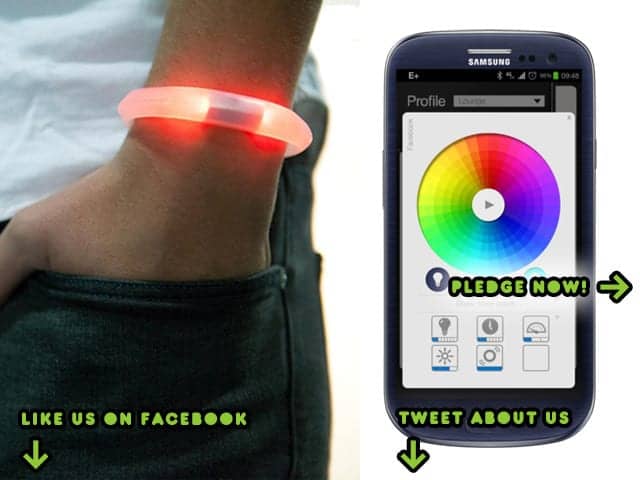 texts, social media apps, or even different contacts with flashing colors and vibrations.
Instead of obsessively checking mobile phones or missing important calls and messages, deaf and hearing loss users of these new wearable technologies may focus their attention on other, more important things. Focusing on homework or running errands may became easier because users will be notified of a mobile notification by lights flashing on their wrists instead of searching for and checking a phone that may not even have a notification.
"Once we came up with the idea for EMBRACE+, we began focusing on creating a notification device which would appeal to a wide audience," says Rudi Beijnen, co-creator of EMBRACE+. "And that's just what we did."
To learn more about the EMBRACE+ smart notification bracelet, visit the company's Kickstarter page, which has a goal of raising $220,000 to commercialize the device.
This project will be funded only if at least $220,000 was pledged by Saturday, March 23.
SOURCE: EMBRACE+