Clarity has launched Alto™, a new corded home telephone with 53 decibels of amplification, designed for people with mild, moderate, and severe hearing loss.
Alto is engineered to reduce noise and make soft sounds audible, while keeping loud sounds in a comfortable range for the user through Digital Clarity Power™, a patented sound processing technology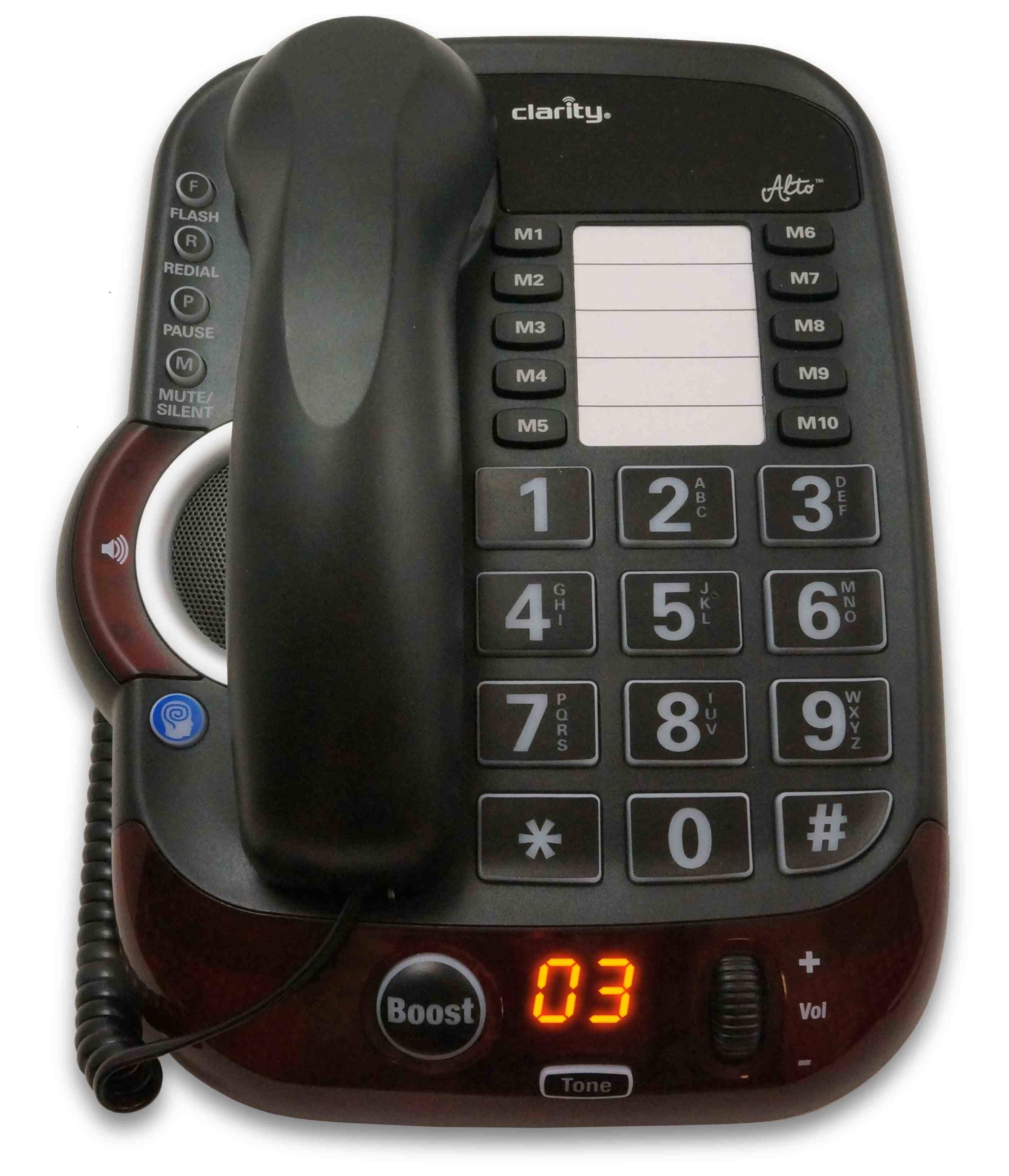 that functions similarly to a modern digital hearing aid. Users can adjust the amplification settings with a new ergonomic and simple to use volume and tone control wheel.
Clarity also launched AltoPlus™, a version with a four-inch titling LCD display and additional features.
In addition to boosting incoming sound, the Alto phones amplify outgoing speech up to 15 dB. Both phones feature a speakerphone and an extra-loud and bright visual ringer that makes sure users never miss a call.
The Alto family also features a talking keypad and Caller ID so that users with low vision can easily operate the phone. Both phones are equipped with ClarityLogic™, a customer service technology that allows customer representatives to remotely access the phone and adjust and configure the volume, tone control, or other settings for the user.
The Alto line is reportedly the first amplified home phone to pass strict new industry standards set by the Telecommunications Industry Association (TIA) to ensure the best possible sound output. Although amplified telephones have been available for many years, the new TIA-4953 standard, published in May 2012, establishes the first official industry benchmarks for telephones designed for individuals with hearing loss. The purpose of TIA-4953 is to provide consumers who have hearing loss with objective information to verify how a specific telephone model will help them to communicate on the telephone.
SOURCE: Clarity