Be it a catalog, a brochure, an online resource, or a pair of life-sized ears, ample promotional and educational resources are out there ready to help hearing-impaired clients learn about hearing solutions.
We asked manufacturers/distributors:
What are your best-selling products?
Why are those items selling versus your other offerings?
Tell us about changes you envision down the road.
---
TINA SOIKA
president
American Hearing Aid Associates (AHAA)
Chadds Ford, Pa
AHAA puts tremendous emphasis on training and education and promotion/marketing of hearing aid products and services. In fact, education is at the center of everything we do for our more than 2,000 network members (Associates). By the end of 2010, AHAA will have conducted approximately 400 training meetings for our practice owners and every member of their teams across the country. In addition, since AHAA's founding in 1995, our annual convention program has contained some 40 ASHA, AAA, and HIS-approved educational sessions covering all aspects of running a practice. Our training materials teach practice owners and their staffs "All the Right Things," those activities and processes that drive business growth and organizational development. AHAA's All the Right Things training materials, along with our www.ahaanavigator.com Web site, represent a comprehensive how-to guide to running and growing a business and to managing and developing people. AHAA also places heavy emphasis on helping our Associates increase sales and services. To that end, we have a wide variety of generic marketing materials available to them online as well as customized through our marketing department. In 2011 and beyond, AHAA plans to continue to develop and expand our All the Right Things training materials along with companion implementation tools within ahaanavigator.com.
---
JOSEPH A. VESPE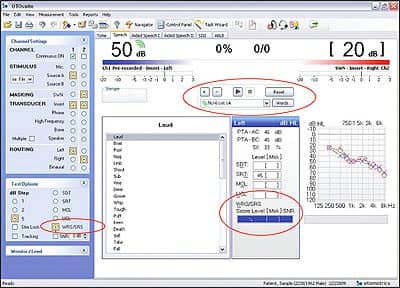 Joseph A. Vespe
director of operations
Hal-Hen Company Inc
Garden City Park, NY
Over the past 64 years, Hal-Hen has seen many things come and go but some things remain consistent. Soothing patients' apprehension is a principal factor in helping them decide what works best to fill their individual requirements and lifestyle. One of our best-selling items that accomplishes this is simple "ears." Made of either opaque or transparent material, life-sized ears offer a simple but effective 3-D view of how hearing aids will look, and provide a method to demonstrate proper placement and use. In addition, many practices use books about the transition from hearing loss to restored hearing combined with visual aids, such as anatomical models and charts. On the promotional side, an area often overlooked is the waiting area. Family members who may accompany patients also experience a patient's hearing loss via blasting the television, shouting in person and on the telephone, etc. Many practices recognize this opportunity and market assistive devices and other useful products with brochures and demonstration products in the waiting room. In the future, more sophisticated methods will be developed using the Internet, video feeds, smartphones, live demonstrations, and the like to generate customized information geared directly to specific patient requirements.
---
LORI FOSS
marketing director
Harris Communications
Eden Prairie, Minn
Harris Communications has been in business since 1982 and is a master distributor of products from major assistive listening device (ALD) distributors. Our most popular promotional/educational material is our annual product catalog.
The catalog allows customers to see the number and variety of ALDs that are available. For those newly diagnosed with a hearing loss, it lets them know that there are additional products that can be used with or without their hearing aids. For those familiar with ALDs, the catalog shows the latest products and technology available. It allows audiologists an easy way to provide ALD information to customers. For audiologists who become dealers, the catalog can help sell the products and give their customers choices. Some audiologists prefer to simply provide catalogs to their patients as a resource guide, referring people to us to provide solutions. Even though many people are ordering online, a print catalog is still popular. Many customers use a print catalog as a resource but order online. In the future, virtual catalogs may become more popular. They have the look of a catalog but allow customers to order by linking to the company Web site. With the variety of ALDs becoming available, the purpose of the catalog may change in the future. More detailed information may be necessary to help customers understand all the new technology.
---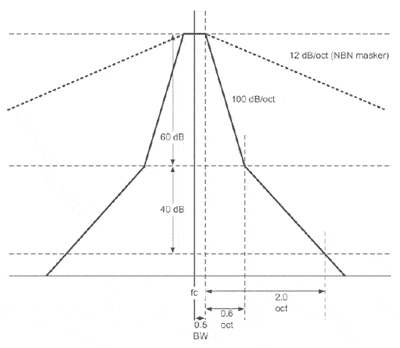 A.U. Bankaitis, PhD, FAAA
A.U. BANKAITIS, PHD, FAAA
vice president
Oaktree Products Inc
Chesterfield, Mo
Oaktree Products offers several unique promotional tools. The Simply the Best brochure is a free, educational brochure that pares down the overwhelming number of available ALDs to a handful of key products. As a multiline distributor, we work with many vendors and find ourselves in a unique position to provide a third-party assessment of products by not only taking into consideration what the manufacturer tells about their product, but by working with our customers to acquire honest feedback about product performance. We also analyze quality indicators including return/repair rates and sales trends to identify products that resonate with end users. This brochure remains popular because it helps practitioners generate product awareness without requiring significant expenditure of time and money. Oaktree Products also offers information on popular products via the company's Web channel housed through Audiology Online (www.audiologyonline.com/channels/oaktree.asp). Each month, three products are showcased in the Hot Products section and accompanied with a downloadable quick reference product sheet. The easy access to practical product information has made the Oaktree Products' Web channel an extremely popular resource for practitioners. In the near future, Oaktree Products will unveil a new, robust Web site that will allow practitioners the ability to show patients product without revealing pricing. There will be many other features as we anxiously look forward to rolling out the new Web site.
---
PETER ADAMS

Peter Adams
director of sales and marketing
Sycle.net
San Francisco
When discussing this topic, it is important to mention that all of Sycle.net's training and educational resources are free to our customers. As for our most popular, that really depends on what the user is looking to accomplish. For new users, our weekly webinar sessions are a huge hit. These courses are hosted live on the Web with a Sycle.net training professional. Different courses are geared toward different roles in the office. For example, one session may focus on front office staff and how to efficiently schedule appointments and collect patient information. Another session may focus on teaching office managers how to pull the reports they need. These sessions are the core of our training platform and have helped educate over 9,000 end users. We also encourage all Sycle.net customers to revisit the training materials we have posted at www.sycle.net/training.php as well as our Web channel on Audiology Online, www.audiologyonline.com/channels/sycle.net.asp. Users can watch sessions and view recorded CEU courses about Sycle.net practice management. Sycle is always evolving, and these resources help our customers stay up to speed with all the new features. Finally, we are very excited to be hosting our first ever, live training event at our offices in San Francisco. This will take place on September 29, and all hearing care professionals are invited. Space is limited so register today at www.sycle.net/CAA.
We asked practitioners/dispensers:
What are your favorite promo/educational materials?
Why do you prefer them over alternative materials?
Have you used other materials in the past?
---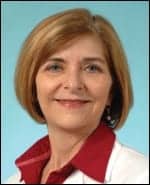 Diane Duddy, MS, AuD, CCC-A
DIANE DUDDY, MS, AUD, CCC-A
clinical audiologist
Washington University in St Louis,
School of Medicine
The Division of Adult Audiology at Washington University School of Medicine provides patients access to the Simply the Best brochures, using them as an effective starting point in educating patients about viable solutions for their communication needs. Five years ago, we were not actively involved in offering ALDs to our patients. We wanted to, but didn't have the time or resources to establish an effective system. By working with Oaktree Products, the Division of Adult Audiology recognized some key tactics in effectively generating awareness and facilitating product buy-in. [Simply the Best is not a manufacturer-specific brochure; instead, it highlights products that patients consistently use to assist with their specific communication needs.] The educational content of the product brochure not only enables patients to learn about ALDs on their own, but it actually facilitates the buy-in process. Once they read the Simply the Best brochure, a certain percentage of patients not only become self-motivated to learn more about product options, but initiate more meaningful conversations with the clinician about their communication solution needs.
---
Judy O'Rourke is associate editor for Hearing Review Products. She can be reached at [email protected]