According to a recent report from the website TechCrunch.com, the hardware many consumers are putting in their ears these days are not necessarily hearing aids, and can do much more than simply play music.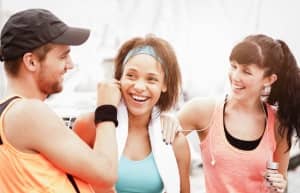 TechCrunch reporter Ruochen Huang writes that recent advancements in the ear-worn wearables industry are changing the way people perceive devices worn in and around the ear — and forecasts the market growth to reach $5 billion by 2018.
Funding nearly tripled for hearables from $12.6 million in 2014 to $31.2 million this year to date. Huang reports that data from CrunchBase shows that nine VC-funded and crowd-funded "hearable" companies have captured nearly $52 million since 2009, and that some of the biggest names in music entertainment and sound engineering are entering this emerging technology sector.
According to Huang, growth in this sector is largely due to two substantial venture rounds in the past two months alone: Eargo's $13.6 million Series A and Doppler Labs' $17 million Series B.
"The ear is a very great place to put a lot of sensors and also shape experiences because you can actually have a speaker there and provide a lot of augmented content through your mobile device," said Eargo co-founder and CEO Raphael Michel in a CrunchBase article. "But it's a challenging environment because it's small, every ear canal has a unique shape, and it's a sensitive place with moisture and earwax."
Eargo has developed a hearing aid that is virtually invisible and is said to fit comfortably within the ear. "When you want to make a wearable that you wear all day long, it needs to be socially acceptable," Michel explained to CrunchBase. "And the best way to make it socially acceptable is to make it invisible."
Other companies are reportedly working to make listening to music a more social, group activity. For example, a company named Wearhaus has designed headphones that allow users to broadcast their music to other headphones nearby.
For more details from Ruochen Huang's report, read the full article on the TechCrunch website.
For another perspective on the hearables market, read Holly Hosford-Dunn's article Is 2015 the "Year of the Hearable"?, which appeared in the March 2015 edition of The Hearing Review, as an abridged version of her Hearing Economics blog at HearingHealthMatters.org.
Source: Tech Crunch, by Ruochen Huang
Photo credit: © Geoffrey Gordon Goldswain | Dreamstime.com
Reporting: The Hearing Review Associate Editor Christa Nuber