Sennheiser Electronic GmbH & Co KG, a Germany-based audio company that manufactures high-fidelity products, announced the Flex 5000, a digital wireless audio system for headphones that intensifies TV sound. Users can customize sound to improve their ability to understand what is being said, while utilizing their own headphones, according to the company.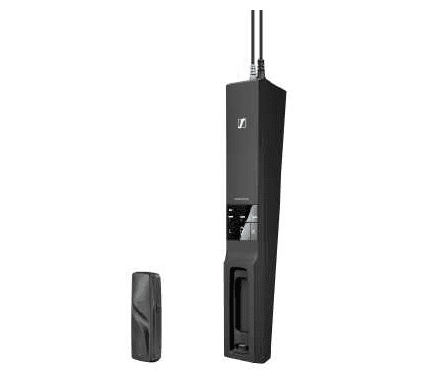 "Flex 5000 is aimed at people who are too experienced to accept bad sound and want a personalized solution that ensures their continued full enjoyment of the TV experience," said Irene Strüber, head of Portfolio Management Audiology at Sennheiser. "Truly a smart listening product, Flex 5000 offers an innovative and refreshing solution that combines outstanding sound performance, durable, high-quality design, and timeless style."
Tailored sound at a touch
The Flex 5000 makes it easy to precisely tailor the sound to meet one's individual taste. It provides a choice of three different hearing profiles to enhance TV, movies, or music, as well as a volume control. It also features a unique Speech Intelligibility button that dynamically reduces TV background noise for crystal clear dialogue, making speech easier to understand at a touch.
Though the Flex 5000 comes supplied with Sennheiser's MX 475 in-ear headphones, users can plug in their own choice of wired headphones to further personalize the look and sound of the solution.
Effortless wireless listening
The Flex 5000 uses leading-edge digital wireless technology to deliver clear sound. With its 30-meter range and a durable integrated battery that allows for 12 hours of consecutive use between charges, the device reportedly provides total wireless freedom.
The system has been designed to be supremely intuitive, making it easy to quickly tailor the sound according to personal needs by simply pressing the + button on the receiver. Clear LED indicators for wireless connection and battery status on the receiver and docking station add further to a system that is simple to set up and use.
The Flex 5000 features a sleek, attractive base station, with high-end design that lets it fit discretely under a TV or be part of a home entertainment system. When charging the battery, this unit serves as a smart docking station that lets the Flex 5000 lie horizontally.
Source: Sennheiser