Listen Technologies, a provider of assistive listening products for more than 17 years, has announced that the second generation of its ListenWiFi pro audio solution will be available in North America and Europe, shipping at the end of 2016.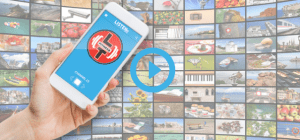 According to the company, ListenWiFi lets users in noisy video environments easily stream TV audio and local venue audio to their personal smartphones and devices. The newly updated ListenWiFi is highly scalable and can accommodate up to 10 access points (AP) supporting up to 100 simultaneous users per AP. ListenWiFi is ideal for student centers, fitness centers, employee lounges, corporate and medical waiting rooms, airports, and other venues that feature multiple screens or media walls.
The newest version of ListenWiFi remains easy for venues to install and use, affording an enhanced experience for patrons. There are no monthly fees or hidden contracts for streaming audio and automatic software updates.
https://www.youtube.com/watch?v=KtD2O8Vzj_o
Additional ListenWiFi enhancements include greater coverage by utilizing up to 10 access points; more channels so venues are able to install up to 24 stereo or 48 mono channels, depending on the application; international support whereby venues can program channels in their native languages and allow patrons to select the languages of their choice to navigate menus.
In venues and facilities that offer ListenWiFi, patrons can download the free app on their mobile device, connect to the ListenWiFi network and tune in on the channel displayed on the television. ListenWiFi enables users to manage audio channels and the app contents via the cloud and to hear audio clearly in crowded, noisy multi-screen environments.
"ListenWiFi is the most robust WiFi solution available and makes it easy and affordable for venues in any market – from hospitality and education to government and business – that feature video walls or multiple screens to enhance the audio experience for their patrons, students and employees," said Russ Gentner, CEO of Listen Technologies.
Listen Technologies develops products that create high-quality user listening experiences in a variety of groups or gatherings. The company thrives on innovation, leading to the delivery of exceptional wireless communication systems. These solutions are used for assistive listening and language interpretation in houses of worship, tour groups, fitness centers, stadiums and a long list of other cool applications.
Source: Listen Technologies