In this issue, we delve into the realm of soundrooms, which furnish an acoustical environment that helps audiologists and other hearing professionals make accurate auditory measurements. Our roundup reflects the views of participants and is not intended to be a scientific survey.
We asked manufacturers/distributors:
What are your best-selling products?
Why are those items selling versus your other offerings?
Tell us about changes you envision down the road.
---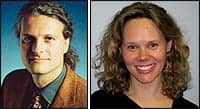 Alan Eckel
Alan Eckel
president
Eckel Industries, Cambridge, Mass
There are three basic classifications: audiometric booths, rooms, and suites. Audiometric booths compact preassembled units for individual testing and are used primarily for industrial hearing conservation applications. Audiometric rooms are full-size test rooms, which are used mostly by private practice audiologists, otolaryngologists, and clinics. They will require a room with minimum interior dimensions of 6 feet 6 inches, by 5 feet, by 6 feet 8 inches. Audiometric suites are a combination of an examination room and a control room. They are separated from one another and are usually used for clinical applications in hospitals or teaching institutions. For industrial hearing conservation applications, Eckel's AB series of audiometric booths are the most popular—and used by hearing testing services for industry, such as Gordon Hearing Testing. Eckel's CL series of audiometric rooms use a unique cam lock panel connection system and are the most popular for private practice audiologists, hospitals, and the military. Major hearing aid manufacturers such as Starkey Labs offer Eckel sound rooms for their dispensers. New design programs include improved ADA accessibility for locations where this is critical, as well as improving interior design so the sound room is not a threatening environment—particularly for children.
---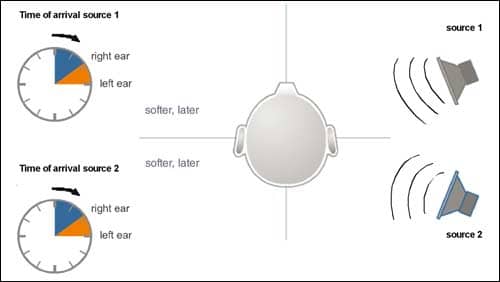 Scott Dunlap
Scott Dunlap
audiology inside sales manager
ETS-Lindgren Acoustic Systems, Cedar Park, Tex
ETS-Lindgren Multi-Configurable (MC) series audiometric test booths are available in three sizes and are very popular with audiologists. Audiologists also like the high level of attenuation, which is equal to [that of] more expensive build-to-order booths; the large window in the door for increased patient comfort; and the great value for the price. Our MC series booths offer outstanding performance with flexible configurations, great convenience features, and faster delivery. Typically, these booths can be delivered in 4 weeks or less. We are very excited to be in the process of expanding our standard-size offering and adding even more features that audiologists request, including a new interior appearance enhancement package in a variety of color schemes. Our new booths will create the very best patient environment for both sound isolation and aesthetic comfort. For example, audiologists requested that we come up with designs to allow a more seamless integration of the test equipment into the booth, such as providing clean, hidden paths for signal wiring and power. We are also developing a high-performance, variable-speed, ventilation fan system, and a lower-profile vibration isolated floor system. The appearance enhancement will be based on our patented R3 interior system, and will consist of a fabric covering with a chair rail that doubles as a data and power raceway, and a durable panel in a complementary color at the base of the wall.
---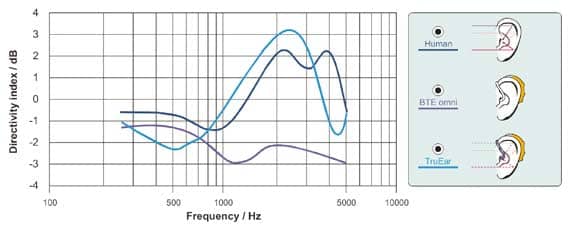 Bud Majest
Bud Majest
owner
Majest LLC, Omaha, Neb
My best-selling soundrooms are VocalBooths. As the national audiology/hearing representative for VocalBooth for about 8 years, I routinely save my customers thousands of dollars on sound rooms. They offer audiologists, hearing dispensers, and ENT doctors an inexpensive, easy-to-install alternative to traditional steel booths. They are lightweight, composite constructed sound rooms that provide good noise-reduction values at an inexpensive cost compared to steel booths. Most of my customers like the fact that the booths are a do-it-yourself type of installation, saving thousands of dollars on installation costs. They are easy to move and reinstall if needed. A basic 4-foot by 4-foot VocalBooth can be installed in about an hour with no heavy lifting of wall or ceiling panels. They are available from a 4-foot by 4-foot, 6-foot by 6-foot, 8-foot by 8-foot, and many custom sizes in single- or double-wall construction. While our standard exterior color is gray, we offer a wide variety of exterior and interior colors to help improve the appearance of any office. In today's tight economy, my customers are trying to save money and yet provide a professional appearance to their clients and patients.
---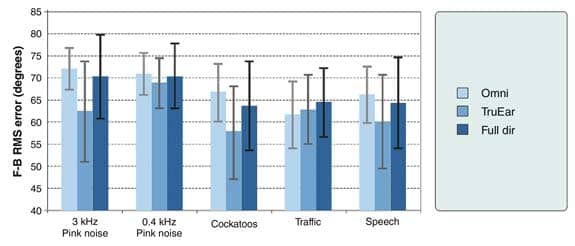 Mel Gross, AuD, CCC-A, FAAA
Mel Gross, AuD, CCC-A, FAAA
audiometric sales manager
Starkey Laboratories Inc, Eden Prairie, Minn
Starkey Laboratories Inc manufactures the Personal Sound Enclosure (PSE) and resells other manufacturers' soundrooms and audiometric suites. The PSE is very popular among hearing instrument dispensers who have limited space in their offices. The cabinet has a built-in chair, storage space, and speakers. It is available in different colors and allows for some isolation from ambient noise. For customers who need sound enclosures larger than the PSE for administering special tests such as VRA or Sound Field, or desire additional attenuation of ambient noise, Starkey offers products from other manufacturers. For offices with limited space, the corner or triangular-shaped booths offer an alternative to their larger counterparts. These booths are smaller in size, but large enough to meet testing environment requirements including wheelchairs, gurneys, etc. Another popular option is the low-profile series of booths. These booths are installed directly on the floor (no 7-inch step into the room), and since the ramp is incorporated into the booth's design, it meets the Americans with Disability Act requirements. As individual styles and tastes change, manufacturers are now offering a variety of interior and exterior packages. Different interior trim package options, including wood trim and fabric to cover the perforated walls, can also be selected.
---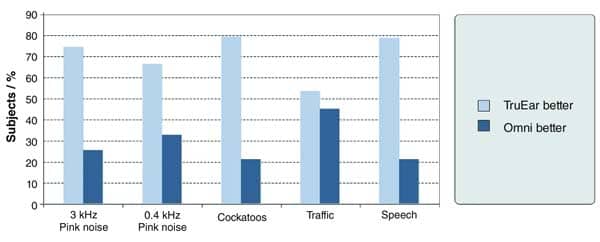 Debbie Sweany
Debbie Sweany
director of sales and marketing
WhisperRoom™ Inc, Morristown, Tenn
WhisperRoom offers 20 sizes and two levels of sound isolation, a standard (single wall) and an enhanced (double wall). Our most popular model sizes for audiology applications are our MDL 4848 (4 feet by 4 feet) and MDL 4872 (4 feet by 6 feet). All models provide the inherent sound-reduction qualities no matter what the size. All components—walls, ceilings, floors, and door—are produced from the same materials, so there is equivalent sound attenuation for the entire unit. All walls are securely attached to 3-inch overlapping seam seals at each corner to prevent sound leakage in or out. WhisperRooms are portable, modular, upgradeable, and expandable, providing audiology professionals the flexibility to meet varying testing and economical needs. Included with all WhisperRooms are basic ventilation systems with a remote switch, a door window, Auralex® acoustic foam sheets, and an interior light. Optional features include a caster plate, four sizes of wall windows, wide-access door, ventilation silencing system, exterior fan silencer, 10-inch height extension, exterior accent package, sound wave deflection system, isolation enhancement floor, and additional Auralex foam.
We've asked practitioners/dispensers:
What brand/type of soundroom are you using?
Have you tried other kinds?
What do you like about your preferred product versus other kinds?
---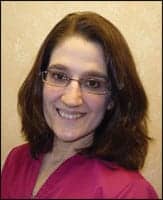 Johanna Zuehls, AuD
Johanna Zuehls, AuD
owner
Heritage Hearing Care, Menominee, Mich
Zuehls is board certified by the American Board of Audiology and serves as a fellow in the American Academy of Audiology. Her areas of special interest are geriatric audiology and high-definition digital hearing aid technology.
In the small practice of Heritage Hearing Care sits a 6-foot by 6-foot Isobooth. The Isobooth has been a wonderful addition to the practice, making hearing evalutions more precise and comfortable for the patients. Cost was a major issue in purchasing the booth sight unseen; however, after 5 years, the booth has proven to be a very wise investment. This booth has a very professional look in either camel or gray—gray is the color of choice in our clinic! It comes easy to assemble—my husband and brother-in-law had it together and functional in under 2 hours. The Isobooth also calibrates well. While not traditional steel, the noise attenuation has not been a problem. Even after practicing in a clinic with a steel booth, the decision to add an Isobooth has never been a regret. Patients have remarked on the soundproof qualities of the booth and have been impressed—as am I!
---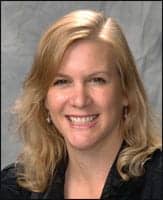 Debbie Briggs
Debbie Briggs
hearing aid specialist and regional manager
Professional Hearing Center/All American Hearing, Auburn, Calif
We use a Personal Sound Enclosure (PSE). It is much smaller than your traditional soundproof booth, and easy to move around for offices that have limited space. The patients like the comfort of the personal sound enclosure, and they don't feel claustrophobic. When the product arrived, it was easy to connect to our audiometer and has all the capabilities of a large soundproof booth. The PSE is easy for patients to get in and out of, since many use some type of assistance to walk. With the soundproof booth, it's a little more difficult to get patients who have disabilities into the booth because they have to step up into the booth. With the PSE, it's lower to the ground, and you can take them from a chair to a chair. I like the fact that I can move the PSE around in my office if needed, and that it takes up minimal space so that all family members can be present. If you have a lot of noise in your office, you would probably want a soundproof booth, whereas if you have little ambient noise, a PSE is perfect. Our All American Hearing offices in Rocklin, Calif, and Carmichael, Calif, have the large soundproof booths. This is also a great product for offices that have more space. The soundproof booths are large and roomy, and patients feel comfortable in them.
---
Judy O'Rourke is associate editor for Hearing Review Products. She can be reached at [email protected]