Researchers are investigating whether a device giving feedback on body position can improve balance and stability in older adults with hearing loss, according to a press release on the University of Queensland (UQ) website.
Related article: Well-Hearing is Well-Being
UQ study co-lead Professor Sandy Brauer said people in this group were prone to falls.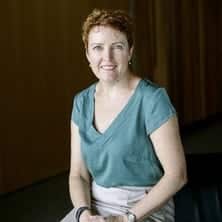 "Three in five adults aged over 60 have a hearing impairment and every 10 decibel increase in hearing loss puts an individual at greater risk of falling," Brauer said. "For elderly people, falls can result in serious injuries such as hip fractures and head traumas that can have a debilitating effect on quality of life."
The study is trialing the effectiveness of a device, which is worn on a belt around the waist and records body sway during a series of balance exercises. It provides vibration feedback to the wearer for retraining of balance depending on the degree of body sway. Participants wear the device while practicing six balance training exercises for 30 minutes each day for 10 days.
The researchers are seeking volunteers for the study. They must be aged 60 years or more, able to walk independently in the community, and have a hearing loss.
People with and without a history of dizziness or poor balance would be recruited, said Brauer. 
Assessments will be undertaken at UQ's St Lucia Campus and will include comprehensive evaluations of hearing, walking, balance, and vestibular (inner ear) function.
Swiss hearing aid company Sonova helped to fund the research, including top-up funds for UQ scholarships for the two PhD students.
Brauer, head of the School of Health and Rehabilitation Sciences, is collaborating on the study with Professor Louise Hickson, PhD students Jacinta Foster and Marina Mahafza, and researchers from UQ's School of Health and Rehabilitation Sciences; Department of Otolaryngology at Unfallkrankenhaus Berlin, Charite University Hospital Berlin.
For details about participating in the study, view the UQ website or contact Ms Katrina Kemp on +61 7 3365 4564 or [email protected].
Source: University of Queensland
Images: University of Queensland