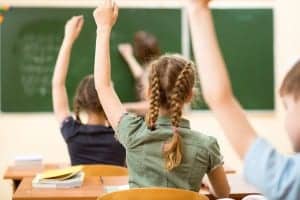 Under a new state law, Illinois insurers are required to cover replacement costs of hearing aids every three years for children with hearing loss 18 and younger.
This legislation is a huge step in the right direction for children with hearing loss, said Mariah N. Cheyney, AuD, clinical assistant professor of audiology at Northern Illinois University, in a press release on the university's website.
"Prior this legislation, hearing aids were covered for children age birth to three years through Early Intervention Services," said Cheyney. "Many children were identified with hearing loss after the age of three or acquired hearing loss at an age older than three, making them ineligible for Early Intervention Services."
Many health insurance policies do not cover the cost of hearing devices for children, leaving parents to purchase hearing devices.
"As a developmental need, much like needing glasses to read, it was very difficult to see parents struggle to afford the devices necessary for their child's proper development," Cheyney said.
"Hearing aids can cost about $4,000. The new law requires insurers to provide one hearing instrument for each ear every 36 months for those 18 and younger. The law also provides that repairs are covered when deemed medically necessary and provides ear examinations, selection, fitting, and adjustment of ear molds," according to a statement from Illinois Gov. Bruce Rauner's office.
Access to hearing aids for children in Illinois has been a longstanding need, according to Cheyney. Children with hearing loss require access to amplification for speech development and for academic potential.
"Research suggests that delays in speech and language development as well as delays in cognitive and emotional development may occur if intervention in the form of amplification is not provided," Cheyney said.
The bill's sponsor, State Sen. Julie Morrison, D-Deerfield, stated access to hearing aids for children is necessary for them to successfully go to school and grow.
"When a child cannot hear properly, a host of problems can arise, including falling behind in school and behavioral challenges," Morrison said. "We must ensure hearing aids are available to all children who need them."
Source: Northern Illinois University
Image: Northern Illinois University