This month, we tap readers into what distributors and practitioners are saying about audiometers. The product range includes myriad versions, such as PC-based, clinical, industrial, pediatric, diagnostic, high-frequency, combined, and Békésy models. Our roundup represents the views of participants and is not intended to be a scientific survey.
Manufacturers/distributors were asked:
What are your best-selling products?
Why are those items selling versus alternative products?
Tell us about changes you envision down the road.
Mette K. Lorentzen
product manager
GN Otometrics, Denmark headquarters
GN Otometrics North America, Schaumburg, Ill
The MADSEN Itera II is a very popular diagnostic audiometer. It can be used either as a stand-alone audiometer or connected directly to a PC using our innovative OTOsuite audiometry software. The Itera II combines great performance with exceptional design and perfect ergonomics. The Itera II is a diagnostic air, bone, and speech audiometer that provides any clinic with a robust and comfortable daily workhorse. It is ideal for tone and speech audiometry, and features two independent channels, extensive patient communication facilities, and ipsi/contralateral masking. And because Itera is NOAH-compatible, it can be integrated into today's computerized offices and interface with PC-based hearing instrument fitting and dispensing systems. This year will be exciting for Otometrics because of our new audiometer, the MADSEN Astera. This is the first clinical audiometer that combines the best of traditional, stand-alone audiometers and the newer PC-based systems. Some of the key features include high frequency up to 20,000 Hz, built-in power amplifier, masking assistant, one-click data logging, combined immittance, audiometry report, and much more.
---

David P. Speidel, MS, FAAA
David P. Speidel, MS, FAAA
director of audiology services
Interacoustics, Eden Prairie, Minn
The best-selling audiometers in the Interacoustics product line are the PC-based Equinox and our stand-alone AD229e diagnostic audiometer. The PC-based Equinox is selling well because of the general evolution of businesses and clinics to integrate data for medical records and to streamline the hearing aid dispensing process. The software package has flexible report designs and can be expanded to include HIT and REM applications. The AD229e remains a steady seller because of its price range and its small profile. It is ideal for new dispensing offices and situations where portability is needed. It can satisfy the majority of testing requirements in many offices and store data for transfer into NOAH. The future of the Interacoustics audiometers involves transitioning new equipment design into common hardware and software platforms that permit data and report integration in common formats, which will reduce workloads for the hearing professional.
---

Mark King Exley
Mark King Exley
vice president, sales and business development
Otovation, King of Prussia, Pa
Otovation brings true portability and ease of use to hearing care professionals. A fresh approach to audiometry is the hallmark of our products as ever-growing numbers of hearing health care professionals embrace digital technology and mobility. Patented OTOPod® and Amplitude® T-Series powered by Symphony® software are computer-controlled, wireless audiometers that bring efficient testing into the provider's examination room, into the patient's home, or into the workplace. OTOPod, a diagnostic wireless audiometer, tests AC/BC and prerecorded speech. Symphony and NOAH® Module software are designed for on-the-go testing, especially by the hearing instrument dispenser. Amplitude T-Series audiometers are an excellent choice for the referring primary care physician, occupational medicine practitioner, or school nurse. Otovation audiometers are the product of choice for their labor-saving, customizable, and highly portable features, and for their economical price. Later in 2009 we will introduce OTOSphere®, a two-channel clinical audiometer product, and ROTO® 3D, a handheld digital hearing screener.
---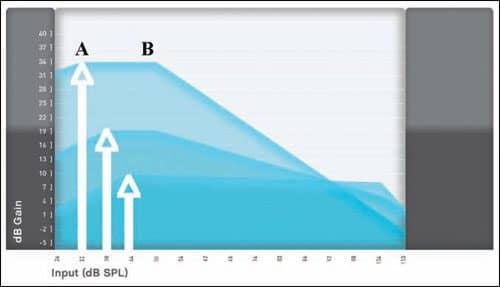 Terry Ross
Terry Ross
vice president
MedRx Inc, Largo, Fla
MedRx Inc offers the most advanced and unique PC-based audiometers in the hearing health care market. The most popular audiometers today are the AVANT™ A2D+ 2-channel air, bone, and speech audiometer and the AVANT™ Stealth Clinical Audiometer with optional high-frequency testing. These designs have become the standard for audiometric diagnostics due to their unique and flexible design characteristics and proprietary features. Both designs offer integrated Quick SIN™ protocols. The AVANT A2D+ audiometer offers a remarkably small footprint (5 x 5 inches), reducing equipment clutter, and its small lightweight design is ideal for portable use in any clinical or transient setting. Its small design doesn't compromise testing capability and supports all standard transducers, speakers, and a patient communication system; it is USB-powered. Soon, lighted insert phones will be an option from MedRx. The AVANT Stealth audiometer is a full clinical audiometer with optional high frequency. Separate ports for all transducers make this instrument a convenient and advanced solution for any clinical location.
---
Kathy Keller
cofounder
Micro Audiometrics, Murphy, NC
Our best-selling products are the Earscan 3 line of audiometric equipment, which combine an easy-to-read display with ease of use, full programmability, USB connectivity, portability, and data storage. These features make the product suitable for a broad range of test situations, from basic screening to industrial hearing conservation programs. We are also developing a new Earscan tympanometer to replace our most popular product, Earscan 2. We will introduce our Earscan4 audiometer in April. The Earscan4 includes integrated biological simulation for daily calibration checks and USB connectivity, and can test two stations simultaneously. We are developing technologies to provide practitioners with a full suite of audiometric testing hardware and software to promote integration of audiometric testing information into medical record systems. Computerization of medical records will become a requirement in the future, as emphasized by our newly elected president.
Practitioners/dispensers were asked:
What brand/type audiometers are you using?
What do you like about that/those product(s) versus other types?
Have you tried other types?
---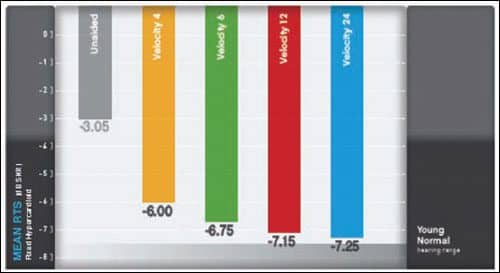 Daniel Gardner, MS
Daniel Gardner, MS
president and CEO
Gardner Audiology, which operates clinics in Spring Hill, Crystal River, and Zephyrhills, Fla
I remember, 38 years ago, the first audiometer I used was a Beltone, when Beltone manufactured audiometers. The first audiometer I ever bought with my own money was a product called a Qualitone acoustic appraiser, and that was 20-some-odd years ago. I've used pretty much most of what has been on the market. Those would include Maico, Madsen, GSI (the Grason-Stadler audiometers), Frye Electronics, and I've used the MedRx Avant A2D audiometer, their mobile-office audiometer. What we have in-house right now is a Maico audiometer at one of our offices, and at the other two offices we have Madsen audiometers, and then we have our "go-where-no-audiologist-has-ever-gone-before" audiometer—that's the MedRx Avant A2D, which is very different from all of the desktop units that we've used before, but provides just as comprehensive an exam. It allows us to take it wherever we want to take it, including the office—and it's a laptop module, which is, I think, where equipment is going over the next 5 years. This industry is saying, "There are a lot of people we have not served, who haven't ever had their hearing tested, or they know they maybe need help—a hearing aid or something—but they're not seeking assistance." Our job is to go to them if we have to. And that's what I really love about the Avant. And the other thing is that it's a modular system, meaning it can be part of a whole network of peripherals that are connected to the same or multiple laptops. Historically, many audiometers had one huge product that sits on your desk and it will do everything. Well, we don't necessarily need everything done in a sound booth when we're doing a hearing test. It's nice to separate the modules and use them where you need to. We are an adult service practice; we find that a basic audiometer that does a 92557-procedure code, which is a complete audiometric exam, is very adequate for the majority of our audiometer applications. For everything else, we go to different equipment—we go to impedance bridges, otoacoustic emissions, ABRs. Where it used to be the audiometer was the one do-all product, now the audiometer is just a small part of a big picture, in my opinion. Of course, we're not dealing with children, so that's a different story.
---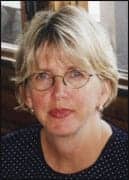 Marcia Raggio, PhD
Marcia Raggio, PhD
professor
College of Health and Human Services San Francisco State University
I use a Grason-Stadler 61 desktop audiometer. This audiometer has many automated features, and is easy to use. The keypads are simple and clearly marked and placed. The screens are easy to see. I have tried many in the past, ie, Maico, Beltone, etc. What I don't like about the GSI 61—you can't erase a threshold that you may want to; the printer that must be used is the only one compatible with the audiometer. If something goes wrong with it, you're stuck. Each ear has to be plotted on separate audiograms; hard to compare ears that way.
---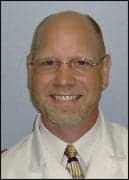 Tim Cross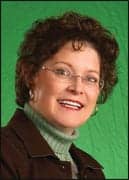 Linda Donaldson
Tim Cross
hearing instrument specialist
Linda Donaldson
audiologist
Avada Audiology and Hearing Care Centers
The lightweight and user-friendly Interacoustics diagnostic audiometers AD229E and AD229 are mainstays in many Avada practices. During a recent staff discussion regarding testing equipment, both audiologists and hearing instrument specialists commented on the flexibility and versatility of the Interacoustics audiometers. The audiometer is small in size, making it very transportable, with functions that are clearly marked and easily accessible. It converts easily from insert to traditional headphones. These audiometers offer a number of specialized testing procedures, and the master hearing aid function works well for a simulation of amplification when transporting computers, demonstrator hearing instruments, and cords is restrictive. Avada staff has used Frye, Qualitone, and Maico audiometers; while missing two-channel functioning for specific cases, the single-channel audiometer is satisfactory for most evaluations. When educating new staff, the Interacoustics diagnostic audiometer's ease for training, including masking, is exceptional. For the large number of Interacoustics audiometers Avada practices utilize, they have been durable, with limited problems.
---
Judy O'Rourke is associate editor for Hearing Review Products. She can be reached at [email protected]