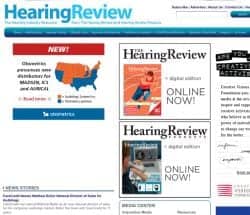 TOP NEWS and HEADLINES
Clarity's Alto Amplified Phone Certified as TIA-4953 Compliant
A Stem Cell Cure for Deafness?
Audiology Systems Inc Adds Two New Managers to Midwest Region
Hearing Loss Individuals Process Hearing Differently in Noisy Environments
VGN/ENG Course Offered by Otometrics in October
Syllable Dependencies Are Learned Early, Says New Study
Sycle.net Promotes HealthiPlan Patient Financing with iPad Giveaway
Book Review: What Did You Say? by Monique Hammond
BHI Releases Free Hearing Loss Prevention eGuide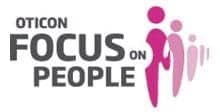 Call for Nominations: 2012 Oticon Focus on People Awards
Oticon Inc is calling for nominations for the 2012 Oticon Focus on People Awards, its annual national awards program that honors hearing impaired students, adults, and advocacy volunteers who have demonstrated that hearing loss does not limit a person's ability to make a difference in their families, communities, and the world.
As in the 2011 nomination process, Oticon will include an online voting component that will enable more people in the United States to select the top winners in four categories:
Student with hearing loss, ages 6–21
Adults with hearing loss
Advocacy, for adults with hearing loss who support hearing advocacy efforts
Practitioner (not required to have hearing loss)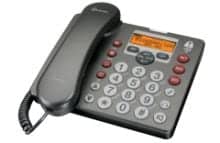 The top winners will receive $1,000 and $1,000 to the nonprofit group of their choice. First place winners in the student, adult, and advocacy categories also will receive a set of advanced technology Oticon hearing solutions.
Second place winners in each category will receive a $500 award and third-place winners will receive $250. All nominees, whether or not they are selected as a top winner, will receive a Certificate of Recognition.
The deadline for all nominations is November 12, 2012. More details and information at www.oticonusa.com.
Amplicom USA Donates Amplified Phones to Hearing Foundation Program
Amplicom™ USA has joined forces with the Foundation for Sight and Sound to donate specialized amplified telephones to individuals in need through the foundation's Help America Hear (HAH) program.
Amplicom recently participated in the Bronx Gift of Sound Hearing Aid Mission on September 15, 2012 at Montefiore Hospital. It also will contribute amplified phones to the Long Island Day of Thanksgiving on November 17 at McQuire Hearing and Audiology Services in Riverhead.
The HAH program gives people the "gift of sound" by partnering with manufacturers and providers. At each event, 40 hearing aids are given away to 20 people with hearing challenges and limited financial resources. Each individual also receives a hearing aid compatible Amplicom PowerTel 58 amplified telephone.
---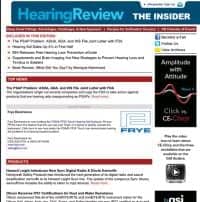 Get Your Weekly Edition of THE INSIDER
Every week The Hearing Review sends out THE INSIDER, a weekly FREE e-newsletter devoted to the top hearing-related news, research, product introductions, fitting topics, and marketing research stories that are influencing your business or practice, as well as the industry at large. [register]Sign up for your free subscription[/register].